Back from ICC Con!
I'm back from my first ICC Con. You never know how you're going to do when vending somewhere new. As this is a Star Wars figure-centric show, I had spent almost two months stocking very heavy on diorama parts. Enough where a lot of orders were getting delayed in order to build up the inventory. I went with about $11,000 worth of diorama merch. I also brought along what little prop inventory I already had. Wouldn't you know it but I almost sold out of every blaster prop yet still came home with a LOT of the diorama inventory. At least now if I go back next year, I can adjust expectations accordingly.
One of the things I loved was getting to meet a few online customers in person and I got to chat with a few "regulars". Got interviewed by a couple podcasters and met two other vendor/customizers who I asked about interviewing for Kessel Run Collecting. Hopefully we can get another episode out soon.
On the last day, Star Wars artist Kevin Liell wanted my Han Solo blaster I had on display. Like really wanted it. I normally don't sell my display pieces cause I'll have to remember to make one before going to whatever show I'm at next. Plus they get handled a lot adding to wear and tear, or in some cases broken by people being less than careful.
Sadly, I didn't take many pictures. Just a few of the booth setup.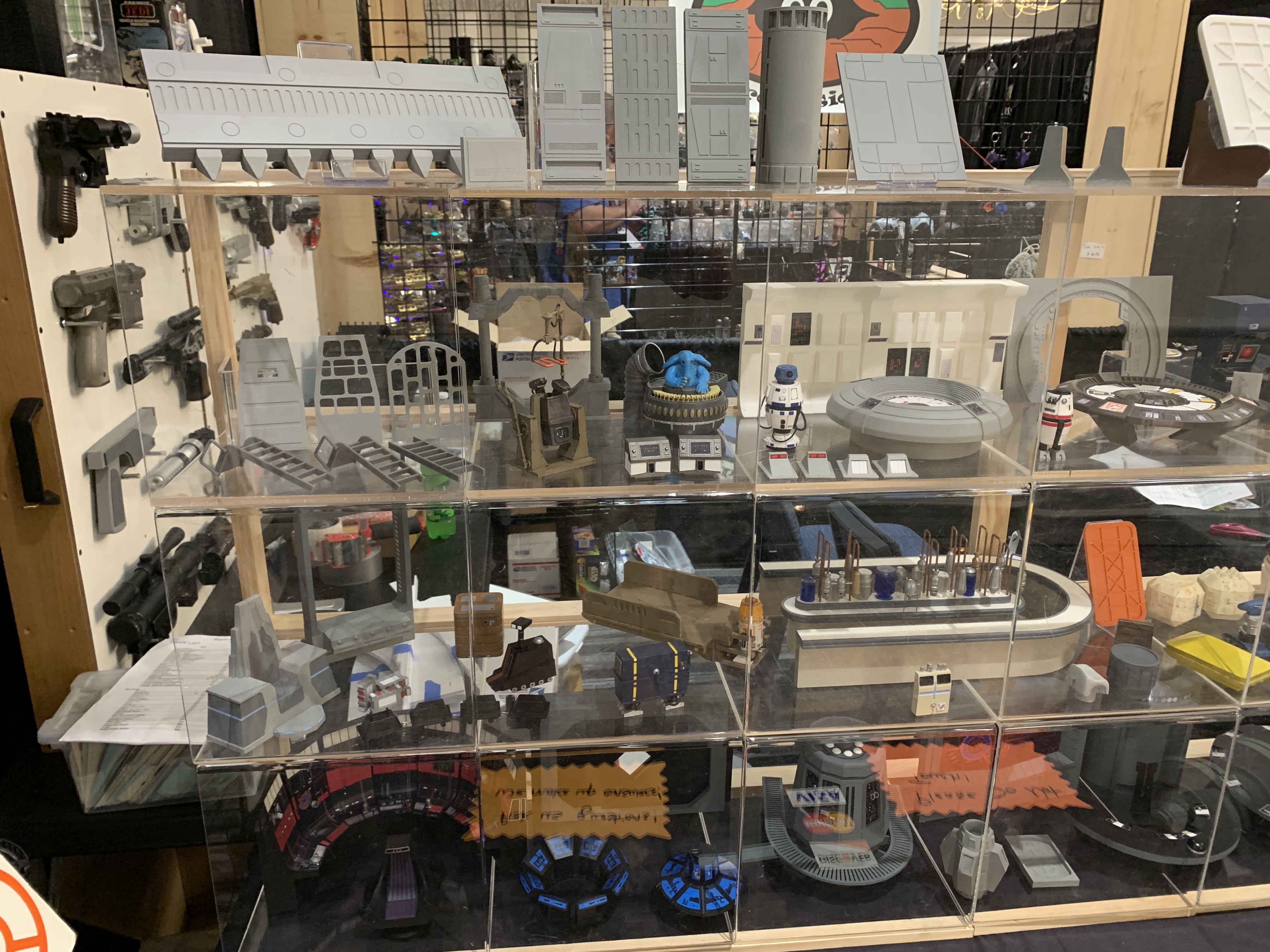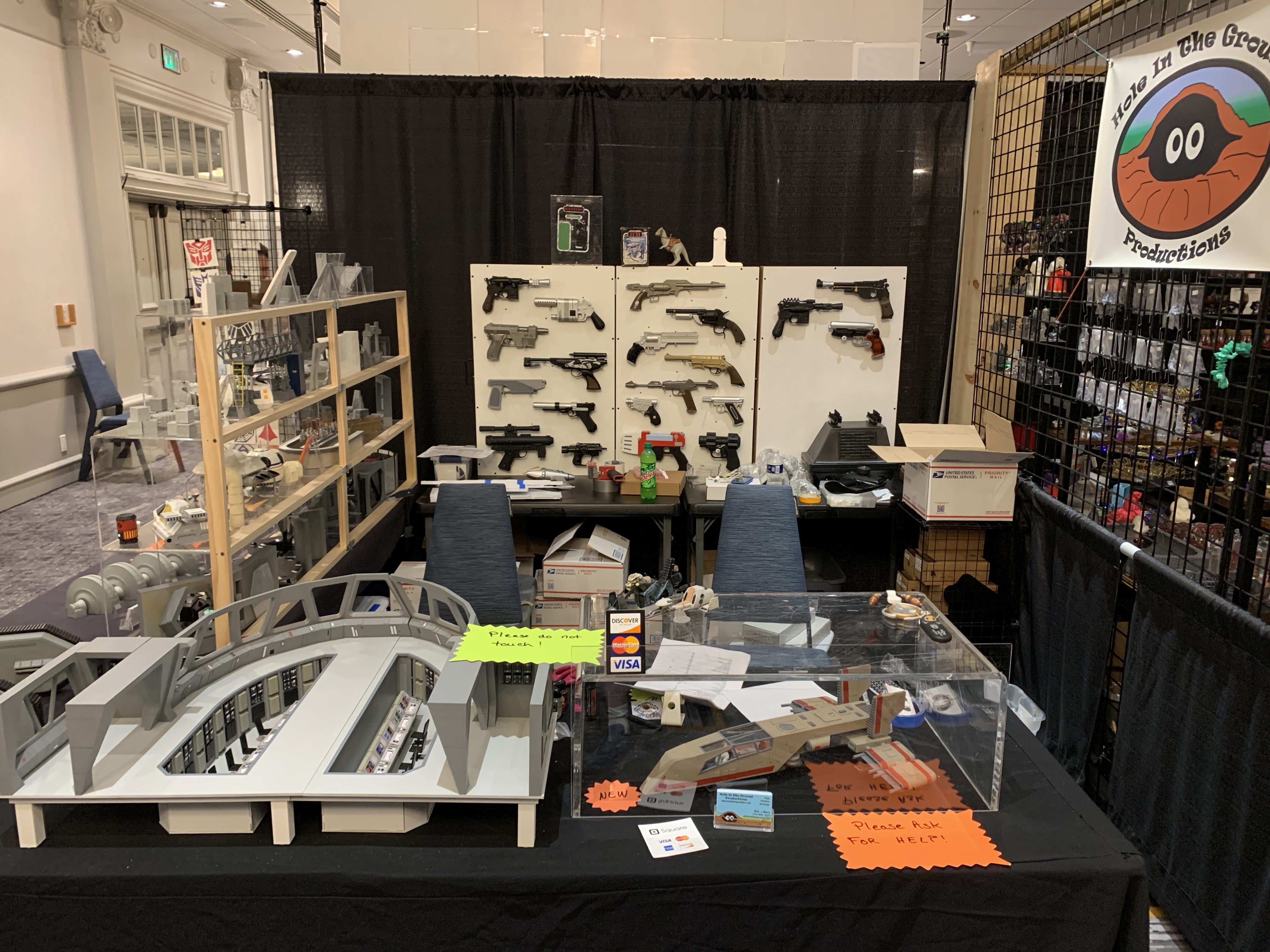 The drive back was rough. We split the 10 hour drive down into two days, staying overnight at a motel with pillows like cotton balls, both in size and consistency. We didn't have the luxury on the way home and had to make the trip straight through. Heading down we had an odd shaking going through the van but after a short stop it disappeared. I checked the tires a few times and everything looked ok. We set out for home and developed an imbalance again. This time I found a tear forming in the one tire and part of the wire sticking out. Fortunately we found a tire place within a couple miles and we were back on the road in about 20 minutes. Few hundred miles later, another tire starts going. By now, nothing is open and we have around 300 miles to go! So we had to keep our speed down well below the limit to avoid the vibration getting to bad and potentially having a blow out. Especially bad in a fully packed van. Needless to say, the 10 hour drive grew into a much longer one. Only thing more boring than a long highway drive is a long highway drive at night when there's nothing to even look at. Finally got home at 3 am.
With what probably wasn't enough rest, I was up that day to start using the returning inventory to fill and ship what orders I could. It cut my backlog in half. Now my backlog is only horrible. And its almost all TIE Crawlers and Tractor Beam Generators.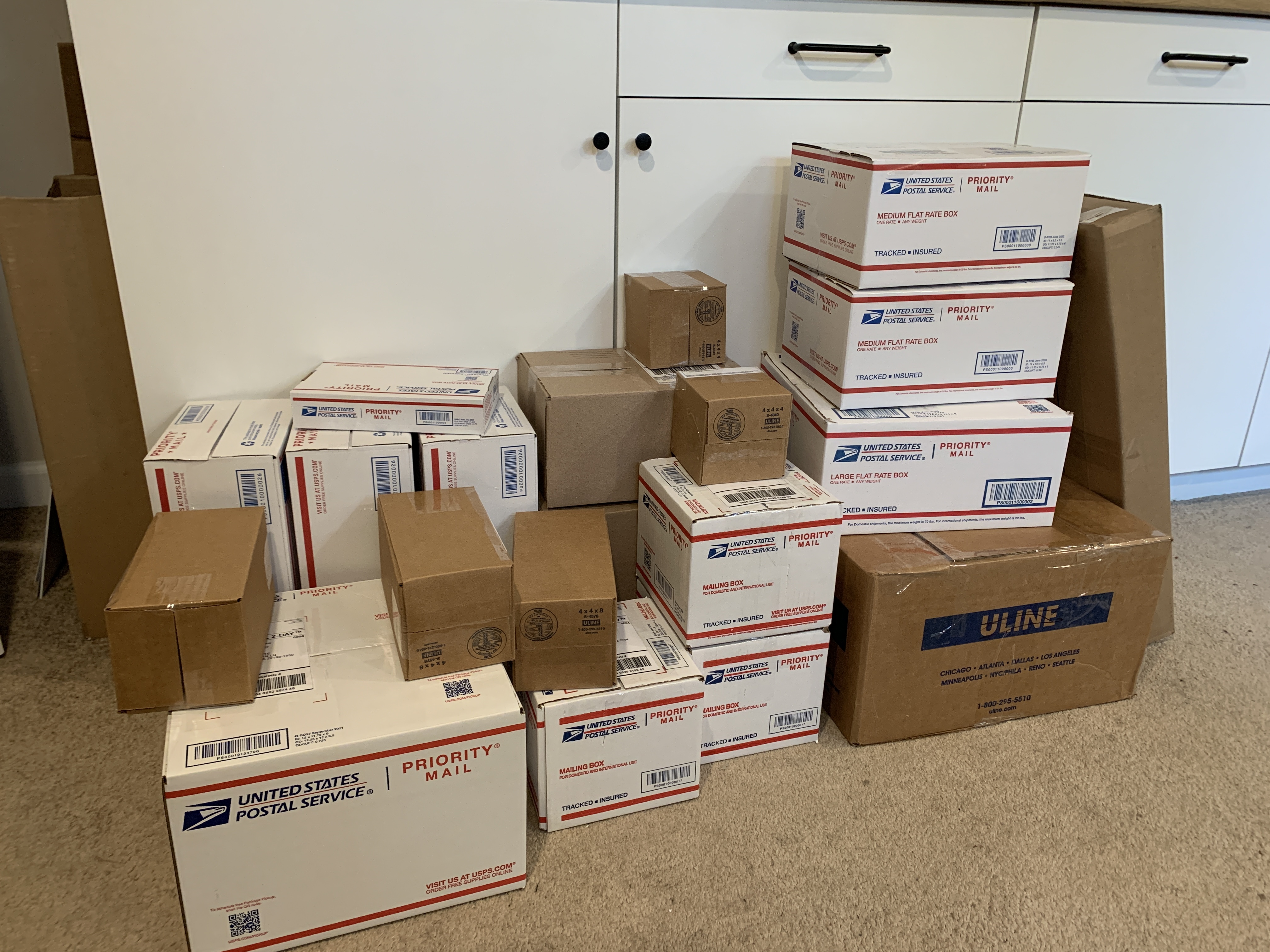 Enjoy this post?

Buy Hole in the Ground Productions a action figure