New Article available: Transform your camper into a Tiny House.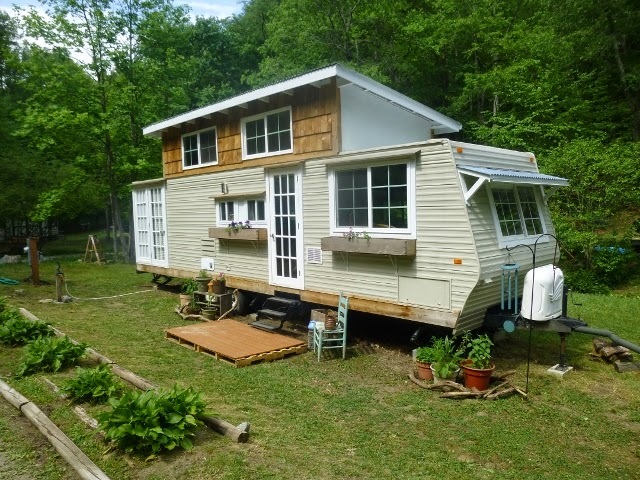 You can transform an old pop up camper into a tiny house with a DIY project. In this article, you'll see how to do this and why there are advantages to building one using this method.

Post Contents:
1 Find A Place to Park Your Tiny House

1.1 Does It Qualify As A Tiny House?

1.2 Where Can I Park My Tiny House?

2 How to Turn a Pop up Camper into a Tiny House

2.1 Why Should I Do A Hard Side Conversion?

2.2 Create A Construction Plan

2.3 Start With the Interior

2.4 Choose A Building Material

2.4.1 Wood

2.4.2 Vinyl Siding

2.4.3 Metal

2.5 Add Windows and Doors

2.6 Build A Roof

2.6.1 Should You Use Shingles?

2.7 Add Insulation

2.7.1 Batt Insulation

2.7.2 Rigid Foam Insulation

2.7.3 Spray Foam Insulation

2.8 Add Plumbing & Toilets

2.8.1 Toilets

2.8.2 Showers & Sinks

2.9 Electricity

2.9.1 How to Go Off-The-Grid

2.10 Add Appliances

2.11 Add Heating & Cooling

2.11.1 Keep Things Simple: Portable Heaters & Coolers

3 You'll Have to Maximize Space

3.1 Storage Bins

3.2 Bunk Beds or Murphy Beds

3.3 Overhead Storage Space

4 Final Thoughts
Enjoy this post?

Buy Martin a coffee