First Job
So guys it could be that my first job in illustration might happen. I'm still waiting for a reply to see if it'll really happen or not, but I was able to have an idea of what the job is and even sent in my rate already. If it really does happen, which I hope it does, I'm really excited for it, it's going to be a monogram for a new clothes mark. The monogram will be used on buttons, zippers and some other places on the clothes.
I'm really excited, because when I started the course Master Illustrator, it was supposed to be just a hobby, or a distraction so I'd spend less time playing video games. I actually was already playing less on account for not feeling so excited for things and having difficulty focusing or spending a lot of time doing the same thing, but drawing came to bring a little bit of color into my life.
In the course master illustrator, I've already completed module 8, the course has 8 modules and 2 workshops, I'm currently a purple belt, and already went through, white, yellow and green. The next belts are brown and then I have to send my portfolio in to be analyzed for black belt. I still feel like I'm a complete beginner in illustration, but I know I am getting better and growing each day, because I know I'm really putting effort into it and putting the hours in to study, train and practice.
The below illustration is roughly based on a reference I saw of a town in Germany. I don't know if it's because of the depression or for trying to be realistic and not wanting to dream to much, but I've never really thought about traveling, it seemed like something other people could do but that I would never have that opportunity. Today I try to think a little more optimistic, I don't know when but I would like to visit Germany, the land of my ancestors, I would like to visit London, see the Big Ben, maybe I don't even have to go so far, the Iguaçu Falls is close, and with a little bit of planning it can be real, doesn't have to be only a wish, or in my case I didn't even have a desire because I didn't think it would be possible. But with time that's changing.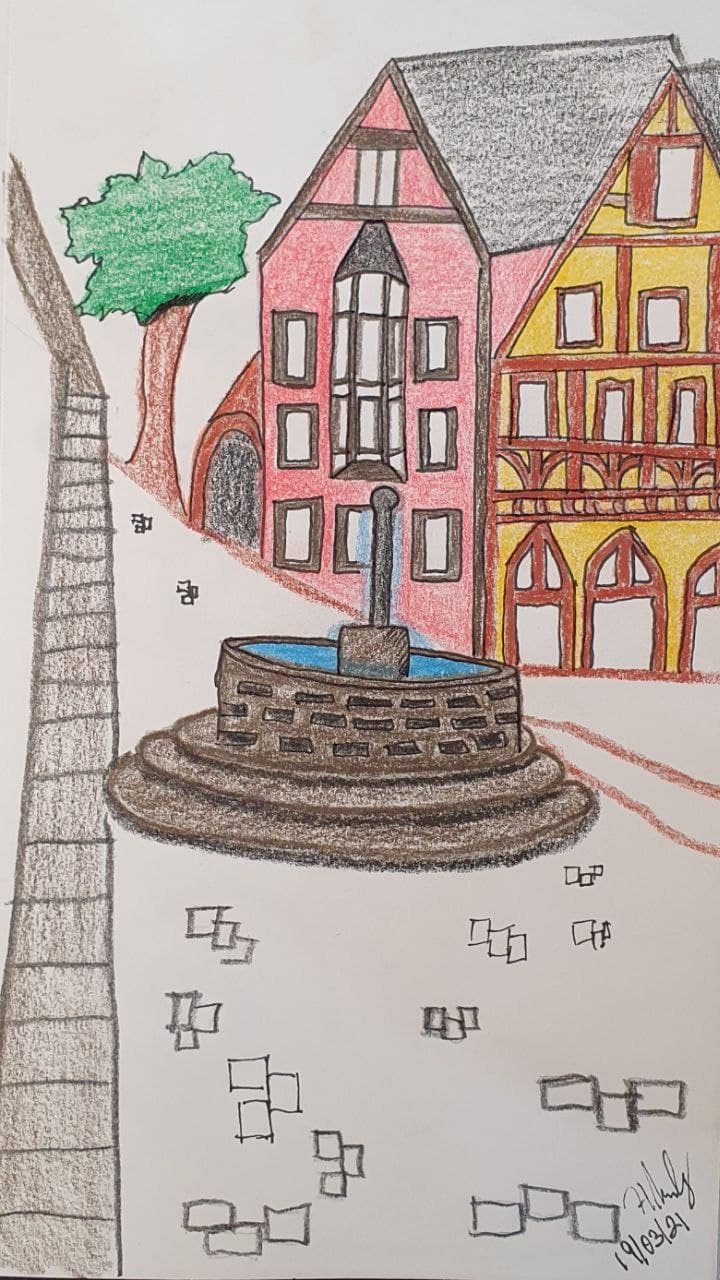 Enjoy this post?

Buy Helaman Menk a sketchbook