Photographing birds & animals by boat on the Chobe river with Pangolin Photo Safaris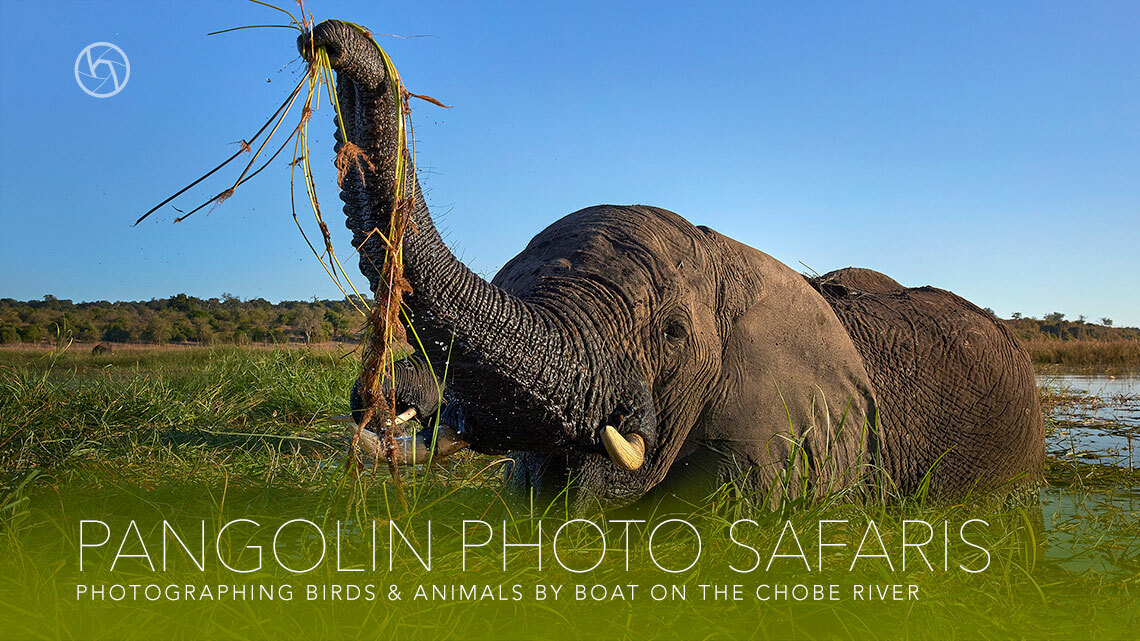 A week ago I had one of the top 10 most incredible experience of my life. It was a mix of work, play and pure escapism. If you are looking for a photography safari with a difference, check out Pangolin Photo Safaris.
I love being a photographer and experiencing the amazing places I get to work in and being on a boat photographing birds and animals between actually working was so unforgettable that I am wondering how I can get back there and maybe spend a small part of my year as a photography guide. (That is of course if they would have me :-))
I was in Chobe with Roger Machin from Canon South Africa shooting some content for the Canon Collective and some marketing images for the new lenses and cameras. The trip had been postponed 3 times due to COVID, but we were finally there.
It was a spur of the moment decision to shoot a quick interview with Guts Swanepoel, – co-owner of the Pangolin Chobe Hotel and Pangolin Photo Safaris so that others can get a feel for the team and what is on offer when you stay with them. And let me tell you, you may arrive as a guest, but you leave as family.
Please visit their social media platforms and website to see what is on offer and book a stay with them. Don't forget to mention Hunters of Light as there might be a little surprise waiting for you when you arrive.
Thanks Guts, Janine, Charl, Sabine and Pusetso for an incredible stay. Learned a lot and loved every minute.
Enjoy this post?

Buy The Hunters of Light a coffee