Keep Pressing Forward!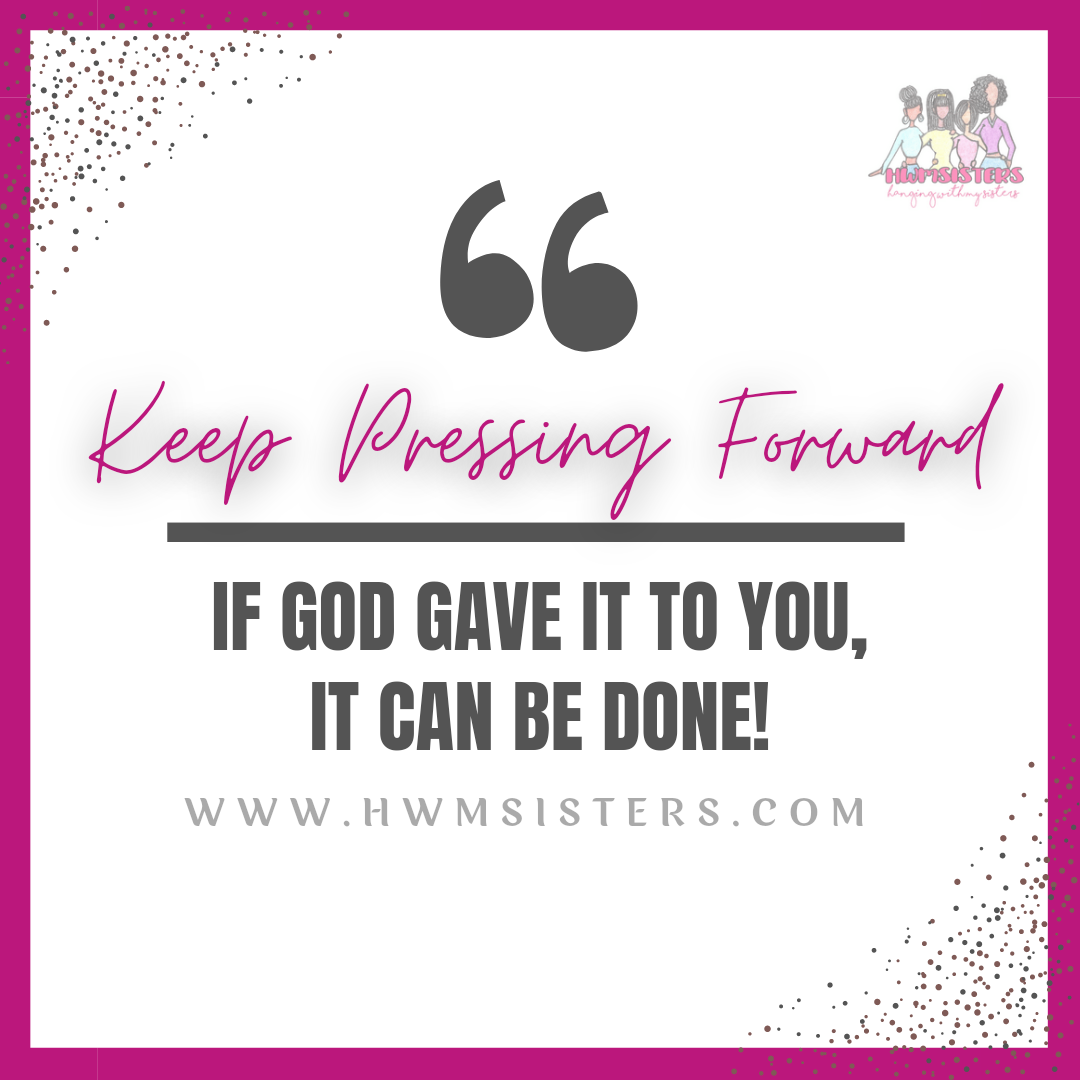 God Is able, and His word is true!
He's not a man that He should lie and His word will not return to Him void!
If God said it, it is so. And if He gave it, it will prosper! Trust, have Faith, and BELIEVE that with Him ALL THINGS are truly possible.
Keep pressing forward. If God gave you a vision, an idea, or an assignment its yours, and it can be done!
Rest assured you're already equipped with everything you'll need to get the job done! 🌱
Let's Stay Connected.
Join The HWMSisters Family Today!
Until Next Time
Stay Blessed!
#godisable #keeppressing #keeppressingforward #keepmovingforward #trusttheprocess #godisworkingitout #ifgodsaiditibelieveit #ifgodgaveititsyours #noweaponformedagainstmeshallprosper #hwmsisters #hwmsistersshop #hwmsisters_shop #believe #trust #havefaith #believegod #trustgod #havefaithingod #christianmindset #christianmindsetcoach #mindsetmatters #mindsetiseverything #mindsetiskey #dontstop #yougotthis
Enjoy this post?

Buy Sadie @HWMSisters a frappe