iRon's Update: Expansion Pack Video is DONE! (almost)
Hey everyone, this is iRon, and I'm currently having to type this fast so let me explain what's going on...
Well, by the title, my video about my launch week experience about the Nintendo Switch Online + Expansion Pack... is DONE! Finally! Well, also, we said almost.
That is because while the body of the video is complete, I need to add some stuff to make everything will be set. So the good news is that the "end of November 2021" deadline will be finalized very soon.
But can I at least see the whole video without waiting for the end of November release?
Okay, I'll be honest, I wanna push this video out, because this has to become the most stressful project on the channel this year, due to hard subjects, hard homework, tests, urgent deadlines, etc. where I can't even get to move freely for the time being.
So, I decided, rather than leaving you all waiting until the end of November, I decided, we're giving you access to it NOW for a limited time.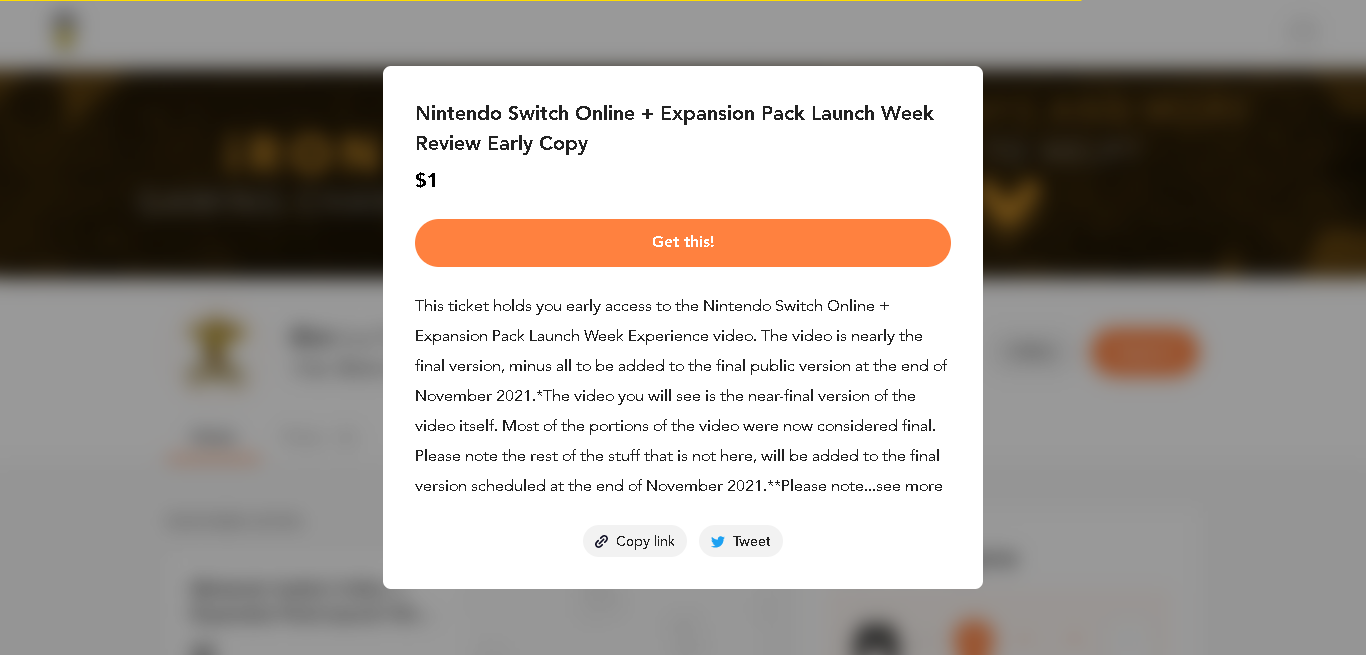 Yup, we opened up a limited-time extra where YOU can be able to hear my thoughts and experiences with the Expansion Pack BEFORE the public can hear my thoughts.
"Now, when we can watch the early copy?"
Good news, from the moment you purchased the extra, all the way until when the public version was released online, you can be able to hear my thoughts and my reactions to it.
Most of it is already final, but as soon as I have already wrapped up the edits I need, I can be able to release it hopefully by next week.
So to recap, the video is already done, just need to add some stuff needed. And you all can hear my thoughts early for a limited time.
For more information, please visit this link: https://www.buymeacoffee.com/iRon/e/48698
And with that, this will be hopefully the final update because the next one will be when I am officially going to release the public version real soon.
Until then, have a good day, see you all next time!

Enjoy this post?

Buy iRon a game