CATCH THE LITTLE LIES YOU SAY TO YOURSELF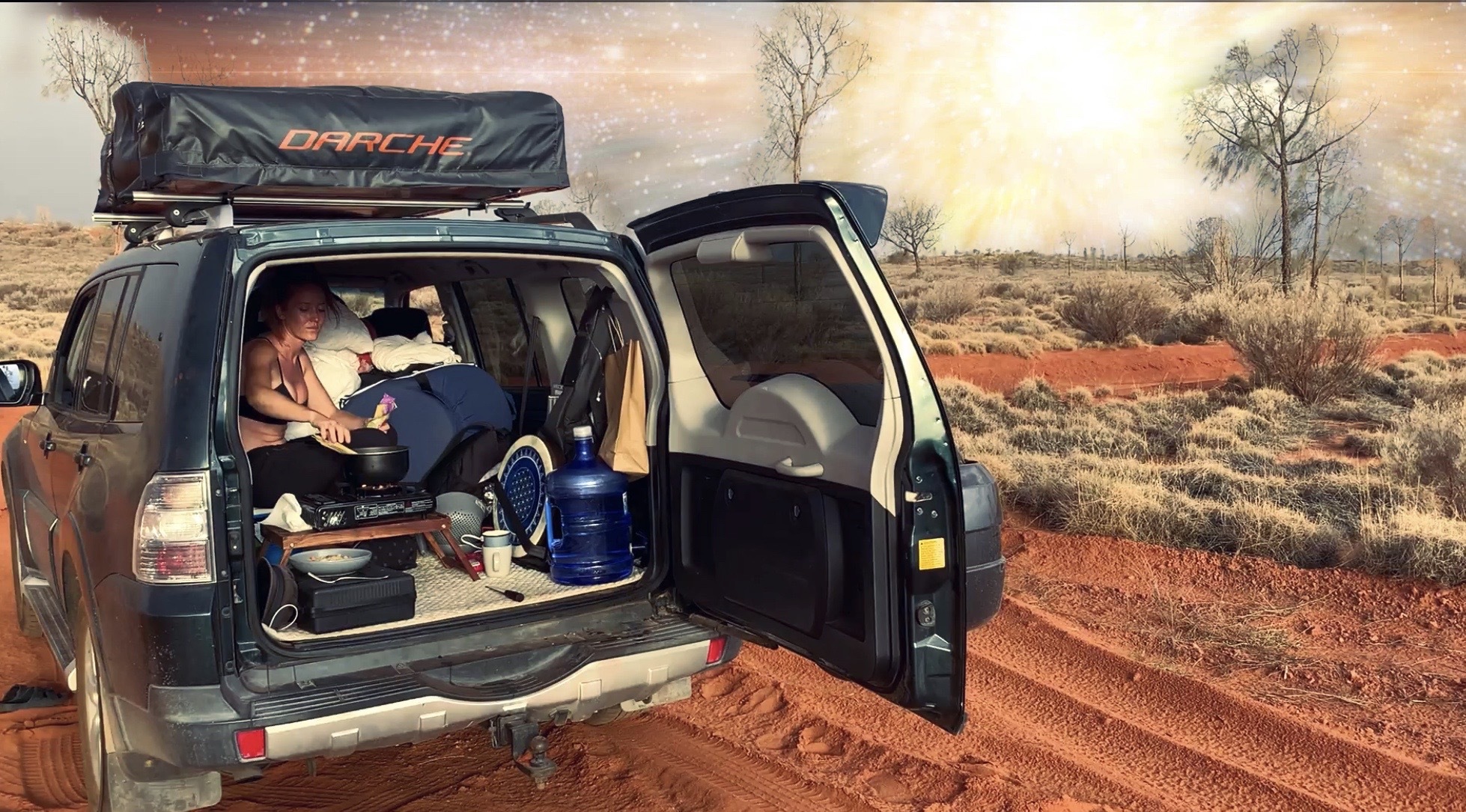 I consider my self to be incredibly honest, sometimes a little too honest (if that's possible), sometimes not enough. What I've noticed is that when I am caught up in the shadows, I will hold back on sharing something that's really alive in me and instead say things to stay small, stay in the struggle and shrink myself down.
Last week, on a coaching call, I said "Now that I don't have anything to build out, I don't know what to do with myself… it's hard to find things I enjoy, I don't know who I am without my work"
That's a lie, a total lie… but I wanted to stay in my comfort zone,
I believed it at the time.
Between my time in corporate, and creating an online business in 2020, I spent a good two to three years coasting from place to place, listening to the whispers of my soul.
No agenda. No big visions. No searching for where to go on the internet. I just listened to that little voice inside, quit my job and set sail into the unknown.
I needed time alone. After 13 years of drug and alcohol addiction. Trying to succeed in jobs I hated. Clinging to people who had no respect for me…. Always trying to fit in, couldn't sit still, always working, out partying or in the gym.
I spent almost two years in the outback and nestled in the forests of far north QLD, most of the time completely offline. Unplugged. At one point I just had a burner phone.
Yeah, I guess you can say I removed myself from the situation and went to find myself... I didn't look online. I didn't look to a coach. I didn't look for masterclasses and courses. Ebooks and diagrams.
I buggered off into the sunset and unplugged. People laughed and joked about it. They thought i'd gone mad. Said I was running away and being irresponsible.
BUT - during that time I became a creative genius.
Insight was flooding in. I would get through a notebook a week with all my writing. Breakthrough after breakthrough. Poetry came from no where. I'd write songs and make up raps. I'd wake up at the crack of dawn and start a fire, I'd sit in silence, drink tea and contemplate life.
I'd then go wandering with no final destination. I'd spend weeks in locations where I didn't see any humans for days, just wildlife, untouched beauty. I danced bare footed on the earth, screamed into the sky, hysterically cried into the dirt, bathed in the freezing cold creeks, shat in bushes, lied on the roof of my van watching shooting stars.
Time didn't exist. I just vibed with me, myself and I, the earth and the sky.
I tasted, felt, experienced life in a way many will never dare to try.
I still do - I'm still on that adventure!
So when I think of what I said last week to my coach… I now laugh.
"I don't know how to enjoy myself" - haha what a lie! My life has been WILD. I know exactly what I love.
The truth is… slowly but surely other things took priority.
Things flowed to me. At the time I was a copy writer, but people were inviting me to help them listen to the truth of their own soul.
And that become my priority… building a purpose-led business, but my work came before me. Codependency.
I went from one extreme to the other. I'd sit an obsess. Needing information. Needing external guidance. Disconnected from the mystery and magic of my adventures, relentlessly searching online, comparing myself to others, lost in a sea of information, drowned in conditioning. I tried to become something I am not.
What a ride!… and I see it happening to so many of us!
We abandon our truth, we abandon fun and adventure, in search of answers that don't belong to us. We start living other people's lies.
Most people I talk to, before they've even had chance to know themselves, their soul... they're looking to find purpose work and monetise it, buying information to feed this need online.
What makes the work I do so incredible, is the experiences I have had. The depths in which I've met myself. The ways I've confronted some of my biggest fears.
Upon deeper reflection (and maybe something here for you to sit with too…)
I felt so fucking numb and creatively constipated because I got lost in the worlds of others. I tried to become something I am not. I tried to conform to other people's thoughts, beliefs, perceptions and ideologies and some of these people have never even left their office chair!
My advice if you're stuck?
Unplug, commit to doing things with your self, by yourself, no agenda, exploring and expressing your inner worlds so you can know in your soul what brings true joy.

Need a little encouragement to get going? Come and join the soul work challenge. An opportunity to meet your edge, anchor in to your truth and find ways to unplug from the noise.
We officially start Jan 2nd - but if you join now you can meet me in the diary room where i've already started sharing!
Enjoy this post?

Buy Becky Louise a rose