The Near Future (Piece 2): The Rendering Has Begun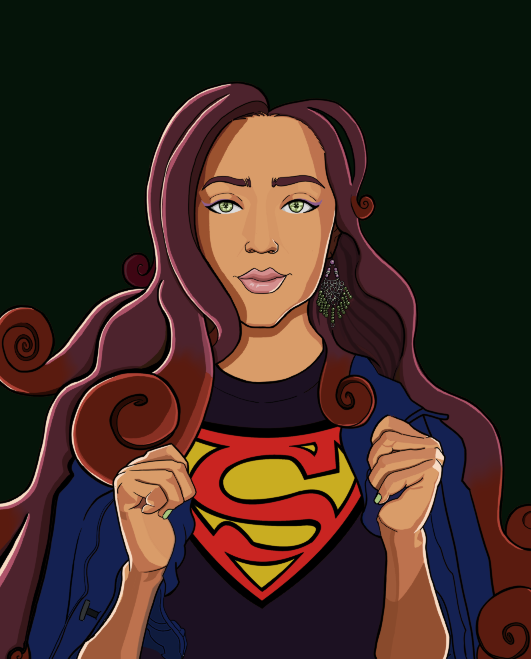 It's coming along so far. I don't know if a lot of non-creatives know that a lot of creating art is problem-solving and adaptation (at least the way I do it). Whether you're having trouble drawing hands or a symbol or you find a design element isn't as sharp as you'd like, or if the colors aren't conveying what you want them to, you use whatever is in your skillset to remedy the issue or searching for a solution from other creatives who've solved this issue. This is a lesson I've been learning more and more.
This piece definitely has veered a bit from the original intent I had for it but in a good way; towards an even better expression of who it is I want to convey. The act of figuring out a piece to completion is a source of great satisfaction for me. Thank you again for your part in helping me do this and letting me share a piece of my world with you.
I'd like to also welcome some new members to our clan:
SilentDemon44 and Hyacinthus20 who've just gotten their Taste of Freedom and Ego who's achieved Liberation from the cage. Welcome guys/gals/neithers to a new world of freedom and thank you for the support.
We are 2 members away from the '10 Subscriber' Milestone (which is different from the 10 Supporter Milestone), so if you have any friends, family, or acquaintances who you think would love to support my art, the return of Art Business Talk livestream (where I teach artists about the business aspects of being a professional artist) for Season 2 or would just love being apart of the community that we're building here. Send them a link and we can get set up for the First 10 Bonus Gift.
TKF Buy Me A Coffee Link: https://www.buymeacoffee.com/TKF.art
That's everything for now snowbirds. Have a great Wednesday :)
Enjoy this post?

Buy The King Free a coffee