Excitement Times Three!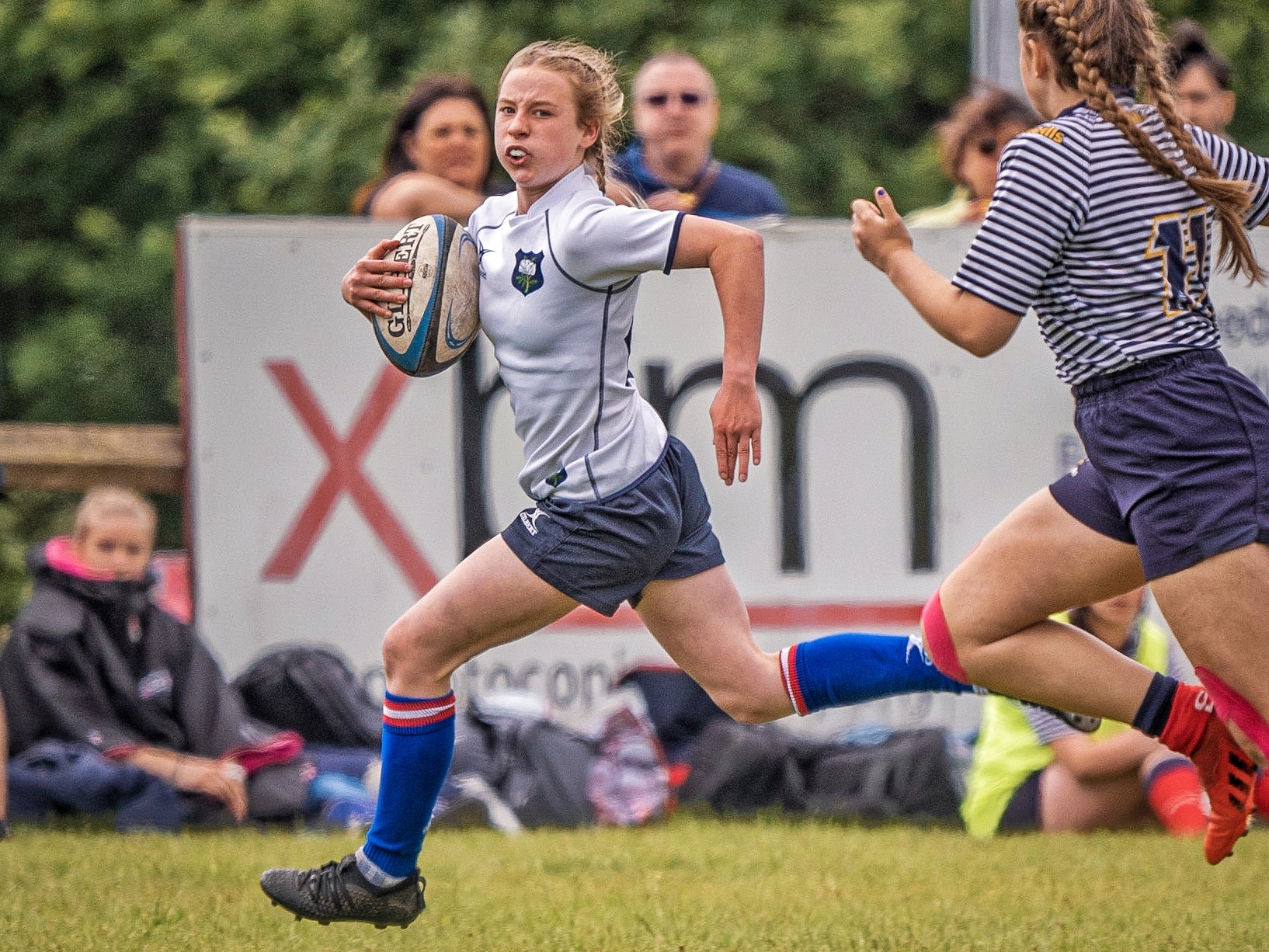 A return to Sandal Rugby Club for ickledot, this time for a three way Under 15 county tournament between Yorkshire, Lancashire and Cheshire. It was a warm afternoon with the sun making occasional appearances though the clouds came over and rain threatened at times. However, on the pitch all was brightness and excitement, thanks to three fast and skilful Under 15 teams.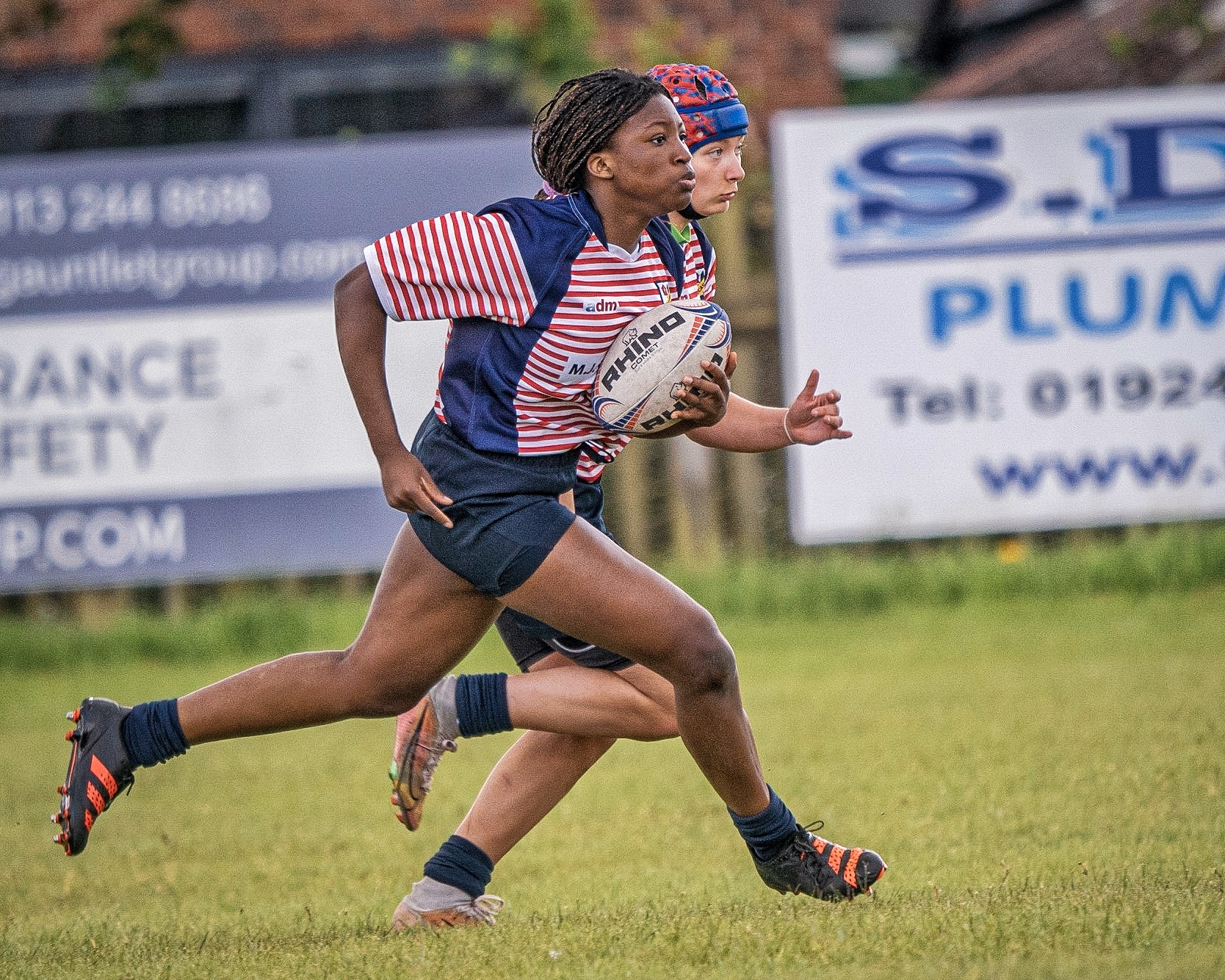 The contest was fought between Yorkshire, Lancashire and Cheshire, each playing the other, making three matches in total. Yorkshire and Lancashire were first up, setting the tone for the afternoon with a high scoring close encounter, the home side shading it by only two points.
Lancashire played Cheshire next. This was a game of two halves to an extent, with Cheshire having the upper hand in the first half and Lancashire coming back strongly to win in the second.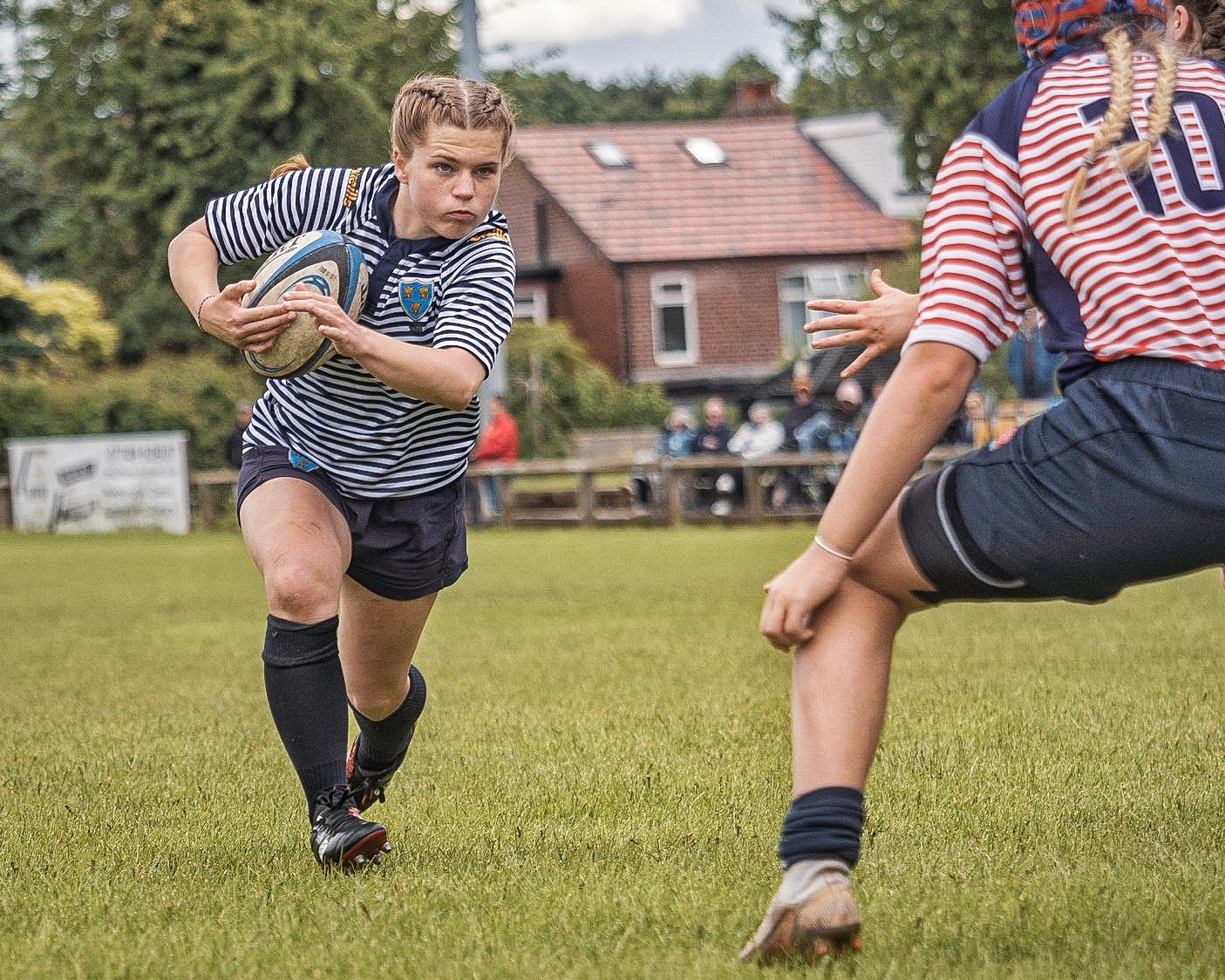 ickledot's theory about the teams playing better going down the slope had been blown out of the water completely by Lancashire and Cheshire, each having their better half going uphill. The same was so of the final game. Although Yorkshire scored several tries going downhill in the first of the final match, with Cheshire, they really dominated in the second, going up the slope. Thankfully ickledot had switched positions at half time and managed to capture most of Yorkshire's tries.
Well done to all three teams for providing such an entertaining afternoon. You can see more pictures of the games here. Download any you like for your socials and printing (small sizes should print ok). If you do, please consider buying ickledot a coffee or two!
Enjoy this post?

Buy ickledot a coffee