Harrogate Ladies v Sefton
At least three seasons on display during this game, in addition to the effects of an hour of light being lost due to the end of British Summertime. As you'll see from the photos, warm ups, kick off and early phases of the game took place in bright sunshine. Little were we to realise that it would end in near darkness and pouring rain.
It should be mentioned that rain had also poured for much of the previous night and morning. This, combined with a game being played by Harrogate's men on the same pitch only twenty four hours earlier, meant that the going was already soft and muddy before any further play or showers.
A final score of 49-0 to the home side might give the impression that Harrogate had enjoyed an easy afternoon. This was not the case, as Sefton held possession well, mounting several attacks, particularly in the second half when they came closest to scoring. Their positive approach and enthusiasm was clear for all to see; opposition and weather conditions certainly did not dampen their spirits.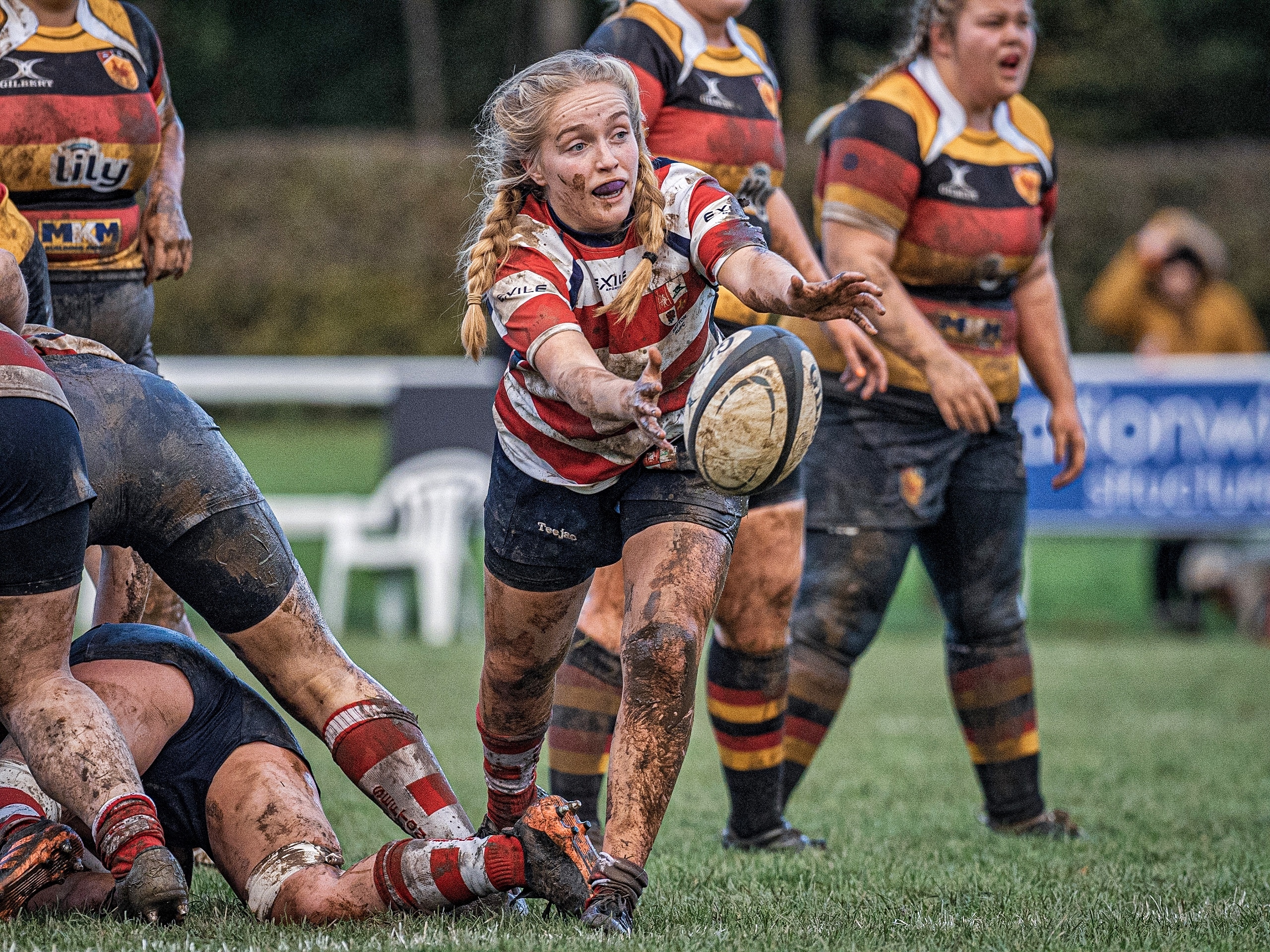 Sadly, part of the reason why the game ended in darkness was a Harrogate player suffering a serious injury. This morning it was confirmed by team management that her leg had been broken. However, it was also reported that she's "in good spirits and is being well looked after by everyone". Best wishes to her for a rapid recovery.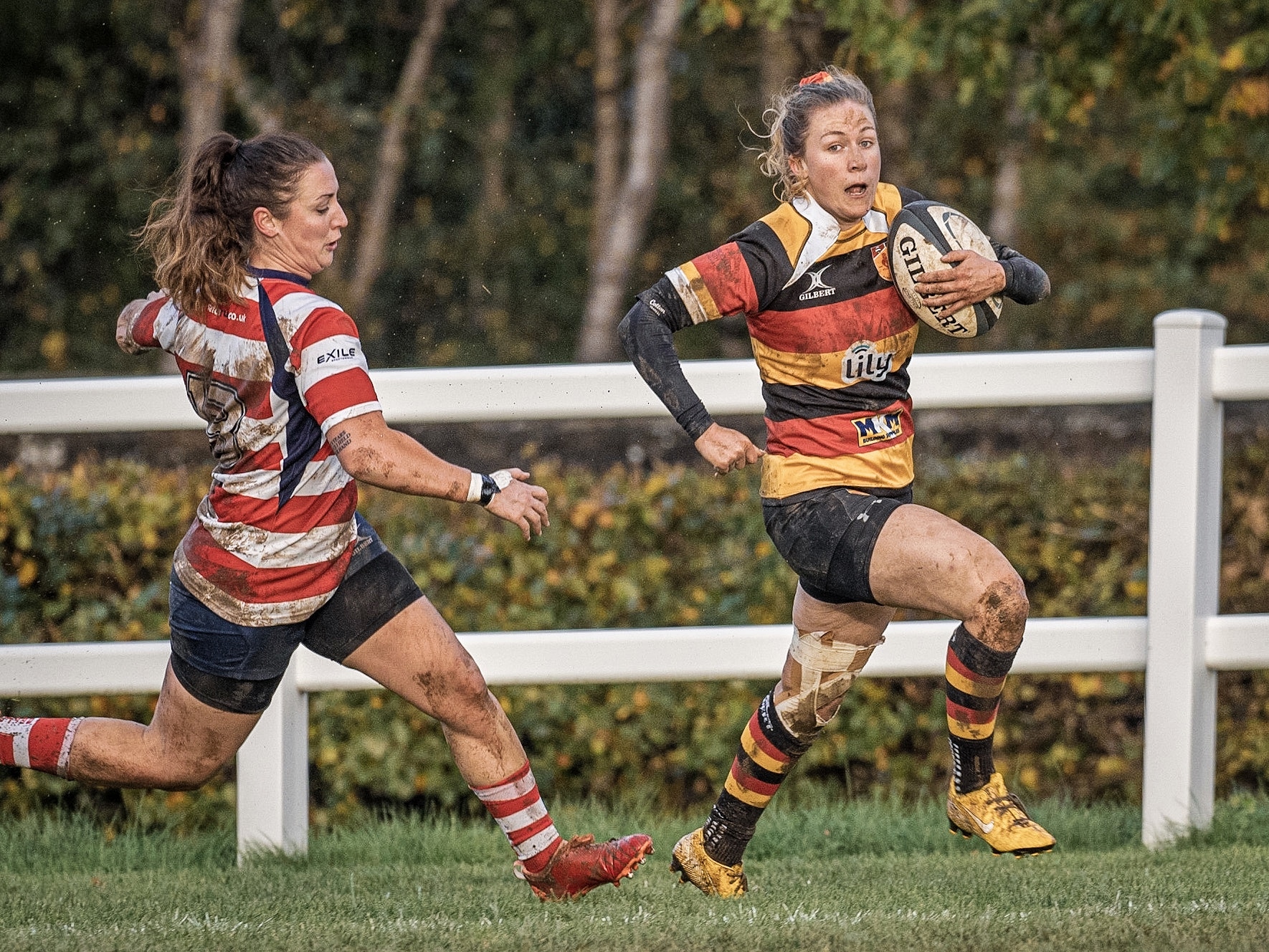 One particular hindrance to the Sefton defence was returning full back Lauren Bolger (above). They must have got sick of seeing her racing through their ranks. ickledot can perhaps lay some claim to her tip top comeback form as before the game he'd clearly irritated her by suggesting that another Harrogate player might be quicker than her. A handful of tries certainly proved him wrong on that one.
You can see more pictures from the game here.
Enjoy this post?

Buy ickledot a coffee