Knights in Flight!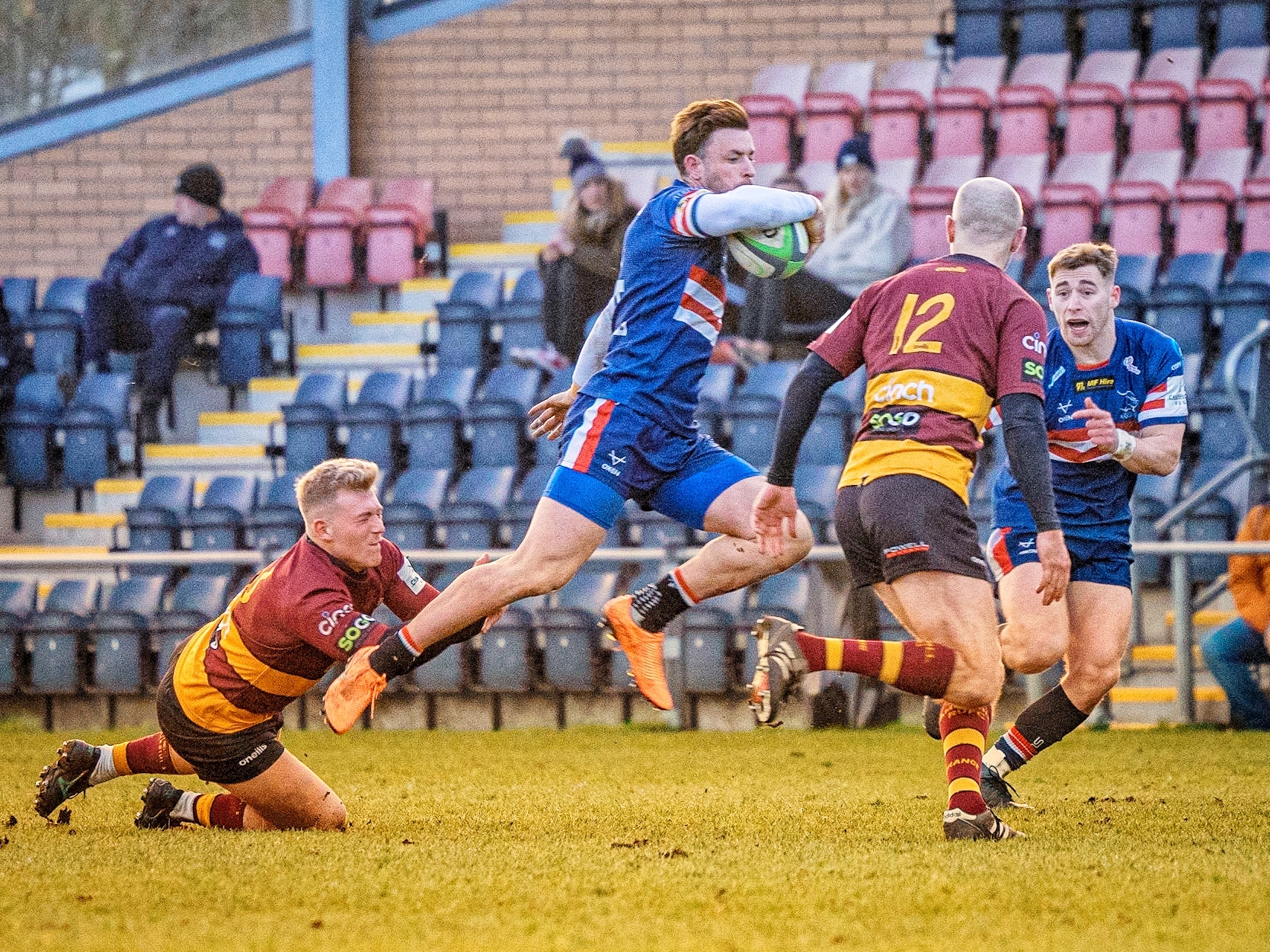 Another great victory for Doncaster Knights, overcoming a late challenge from a strong Ampthill squad. The club's match report goes into the full details but here are three of ickledot's takeaways:
this was the first afternoon game of the year for ickledot in which sunset came AFTER the final whistle. It wasn't end to end sunshine but to have a match played entirely in daylight was most welcome from a photographic point of view.

though they happened very quickly, ickledot was pleased to have captured two out of the three tries (and a disallowed one) quite well. He missed the third completely. One second the ball was over the other side of the field, next one it was right in front of him. Sorry Kyle!

as well as running very quickly and scoring tries, the Knights' Kyle Evans can fly! See the photographic proof above.
You can see more pictures from the game here. Enjoy!
Enjoy this post?

Buy ickledot a coffee