Leeds Beckett v Cardiff Met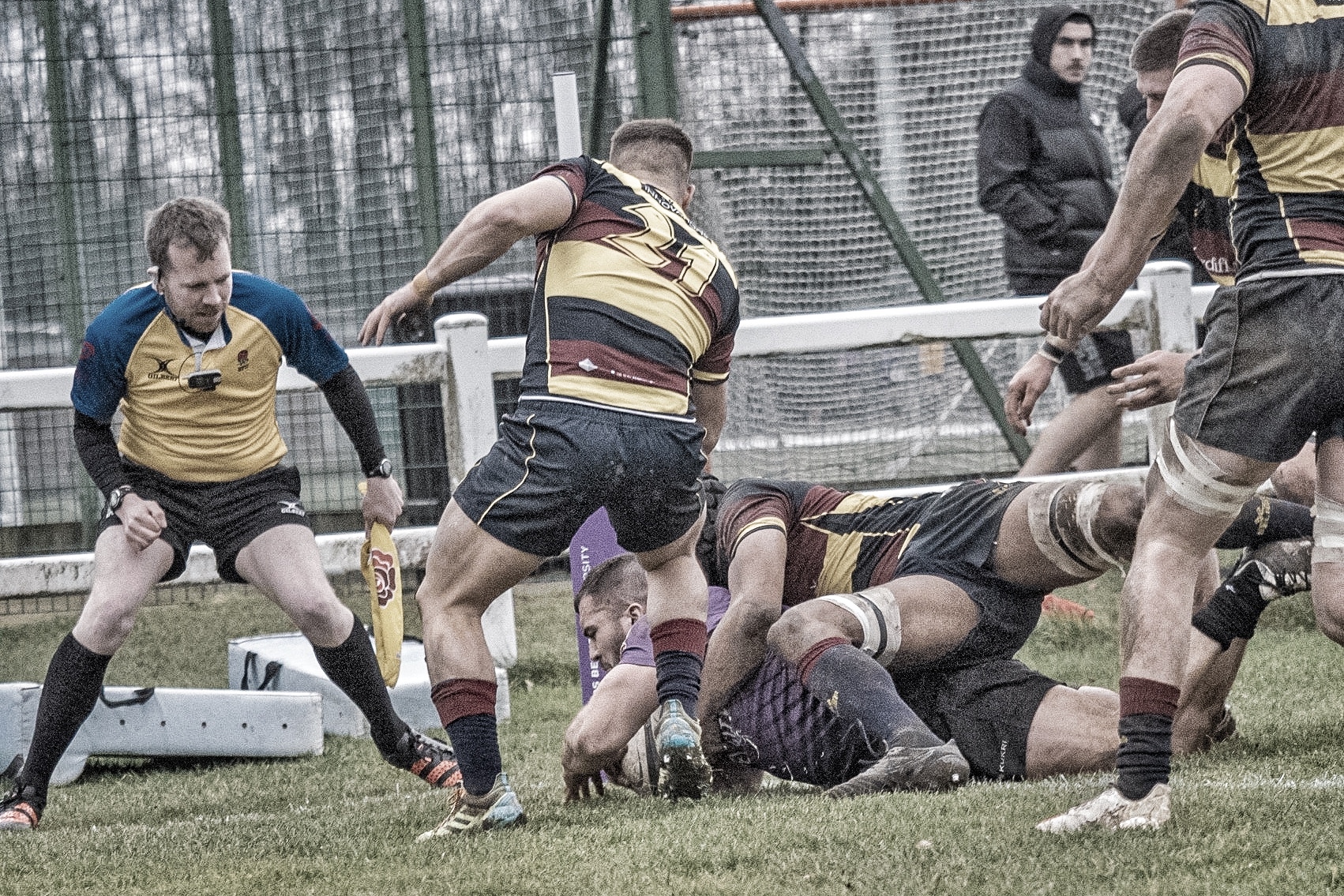 Not the best of afternoons for either Leeds Beckett or ickledot. Both began well but were unfortunately beaten in the end (sort of, in ickledot's case). As you know, ickledot doesn't do rugby analysis but he did wonder whether Cardiff would absorb all of Beckett's considerable early dominance and then break out and score. Which they did. Twice. And a penalty. This was all before half time.
Beckett recovered greatly in the second half, scoring three tries (if ickledot recalls correctly), one of them above. Their problem was that Cardiff scored too and held a lead right to the final whistle (might have lost the lead for a spell in the second half. If so, 'regained' rather than 'maintained).
As for ickledot, one of two cameras stopped working before half time for some reason, the skies remained dark throughout and therefore grainy pictures ensued. Ironically the sun made an appearance right on the final whistle.
Still, an enjoyable afternoon. The rugby was good - hard fought throughout by two excellent sides. And there were a few rugby chums to speak with. You can see more pictures here.
Enjoy this post?

Buy ickledot a coffee