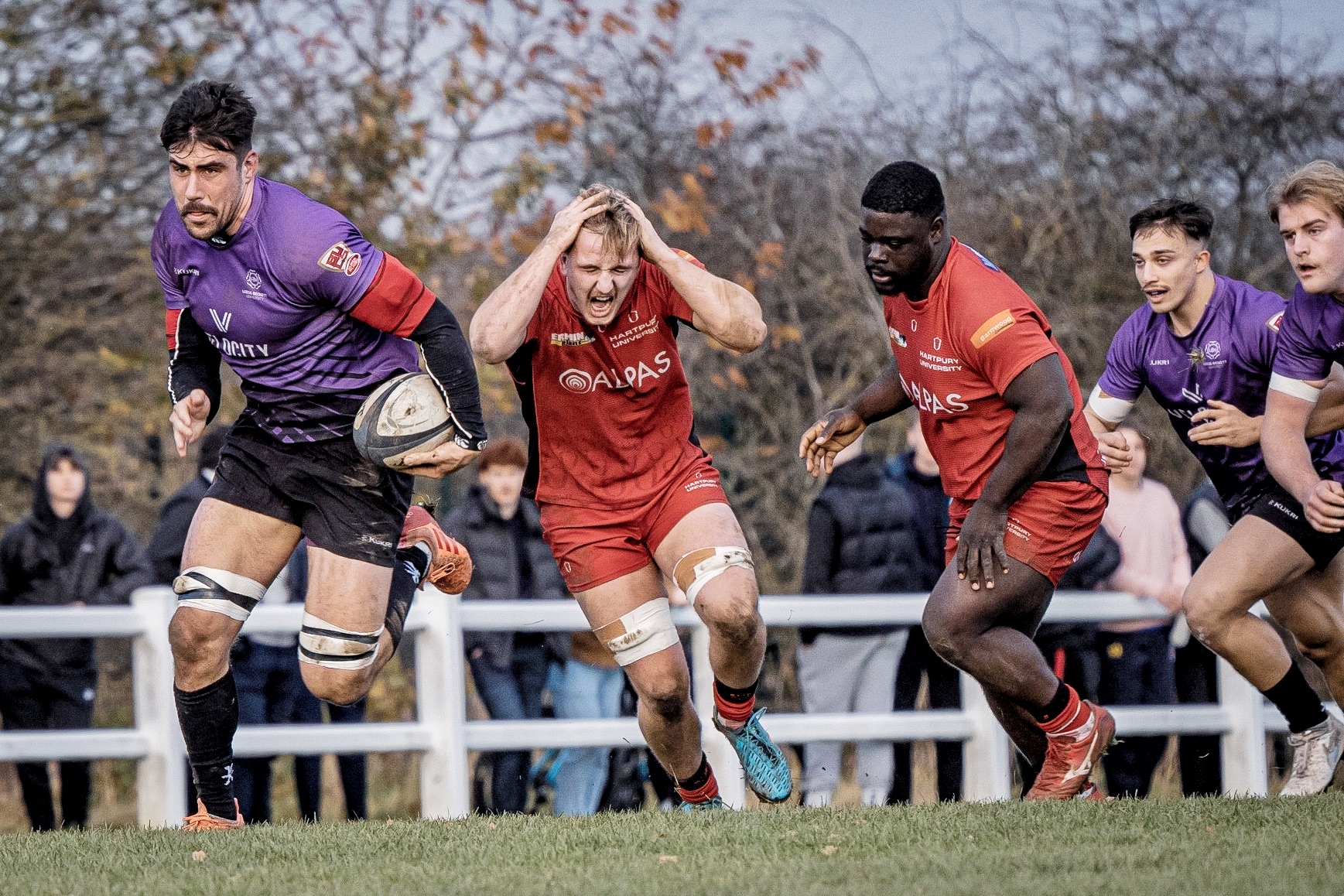 Second week in a row that ickledot has photographed a team losing to Hartpury. Last week it was the academy or school side beating Bishop Burton quite convincingly whereas yesterday it was the turn of Leeds Beckett, though the contest this time was much much closer.
In fact, it went right down to the proverbial wire; both teams amassing a total of points that would have guaranteed victory in virtually any other encounter. What a game! Absolutely breathtaking - such speed, strength and skill on display. You could say that it wasn't such a great afternoon for defensive play, with each side conceding over forty points, but then again who wouldn't prefer an afternoon of open attacking play, rather than a low scoring defensive affair?
The weather didn't disappoint either. It was dry and bright for much of the game, only becoming murky as the sun neared the horizon.
Congratulations to both sides, particularly Hartpury who, in the repeated words of their coach, "got the job done."
There are more pictures from the game here. Feel free to download any for your socials or match reports etc. If you do, consider buying ickledot a coffee. He loves coffee! Or why not buy print? If you don't want one, tell the family. Christmas is coming!
Pictured above is ickledot's player of the match (despite the moustache). He scored at least two tries and seemed to be everywhere all afternoon. This shot is a favourite cos of the beaten defender with his head in hands. I hope he doesn't mind me highlighting it. He got the last laugh after all.