Leeds Beckett v Swansea University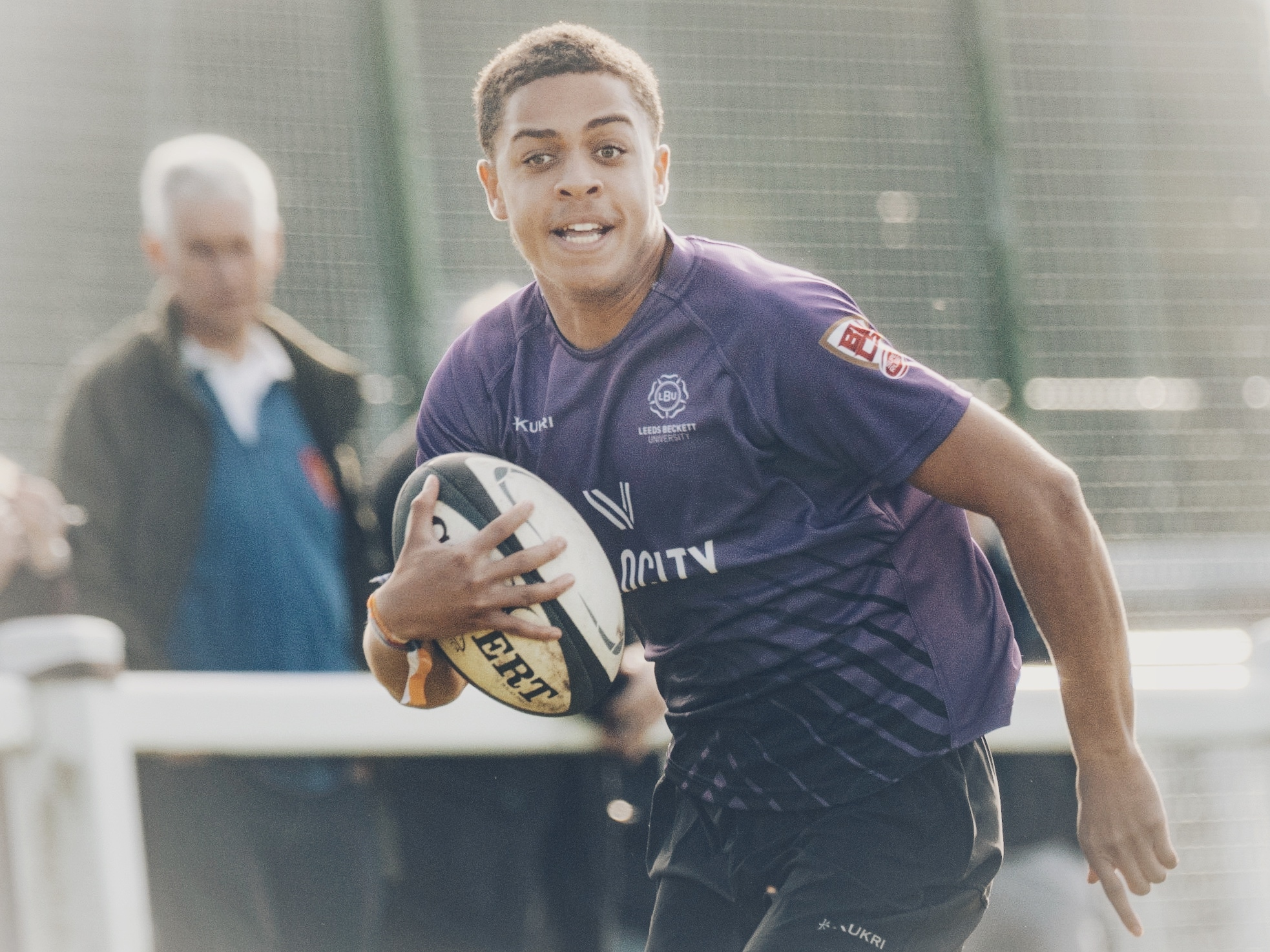 A beautiful Autumn afternoon for this fixture, made all the more remarkable by the previous day being so grey and wet. A Beckett player reassured me before the kick-off that this was going to be won by half time following a period of early pressure by the visitors.
After the quoted first twenty minutes I was beginning to doubt his word as Swansea had scored twice and seemed to have done so with relative ease. Thankfully Beckett had kept up on the scoreboard and things were more or less level at the break.
The second half belonged to the home side and my pre-match source was proved correct. The player pictured is Conor Oresanya, scoring a try on debut. Congratulations to him and the rest of the Beckett squad.
You can see more pictures from the game here. Download one or two for your socials! If you do, consider buying me a coffee. As you're beginning to realise, I love coffee!
Enjoy this post?

Buy ickledot a coffee