Old Brodlieans v North Ribblesdale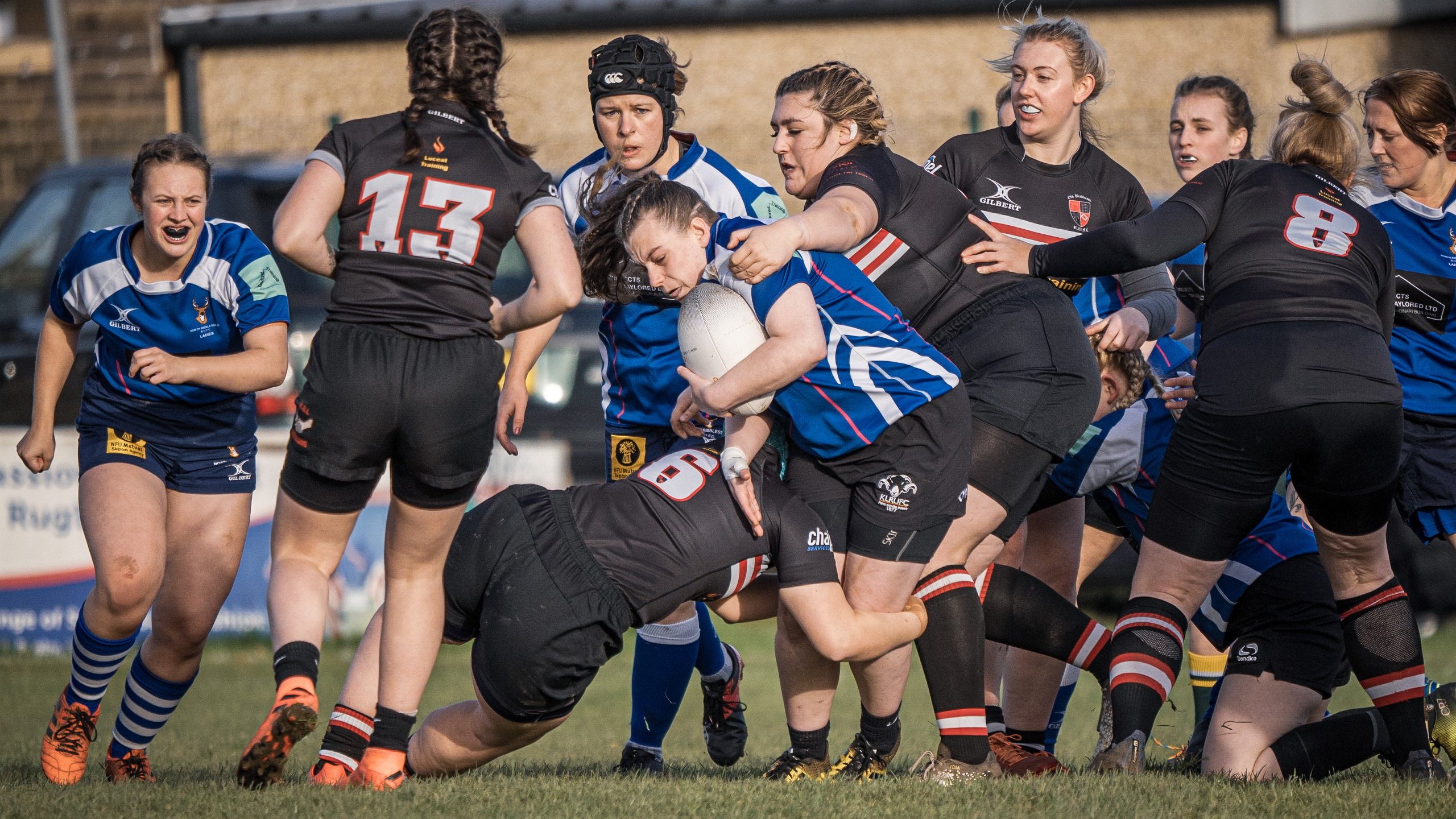 What a game! Not quite end to end but it was certainly high scoring, with both teams amassing a large number of points. Not entirely sure but ickledot thinks the home side, Old Brods, might have shaded it.
They certainly seemed to have the better of the first half, scoring freely, but the visitors chipped away with a couple of tries of their own. In the second half North Ribblesdale realised that as the slope and the wind was with them, a good simple tactic was to kick the ball downfield whenever the opportunity arose. This worked like a charm; Old Brods struggled to regain ground and North Ribblesdale scored several tries as a result of the tactic.
However, as Old Brods did break away on a number of occasions and as a result, managed to maintain their narrow lead.
On this occasion ickledot remained in one spot throughout, having each team playing towards him for a half. This worked well as there was action everywhere practically all the time. Great entertainment and many thanks to both teams.
You can see more pictures from the game here. Feel free to download any for your socials. If you do, please consider buying ickledot a coffee. He loves coffee!
Enjoy this post?

Buy ickledot a coffee