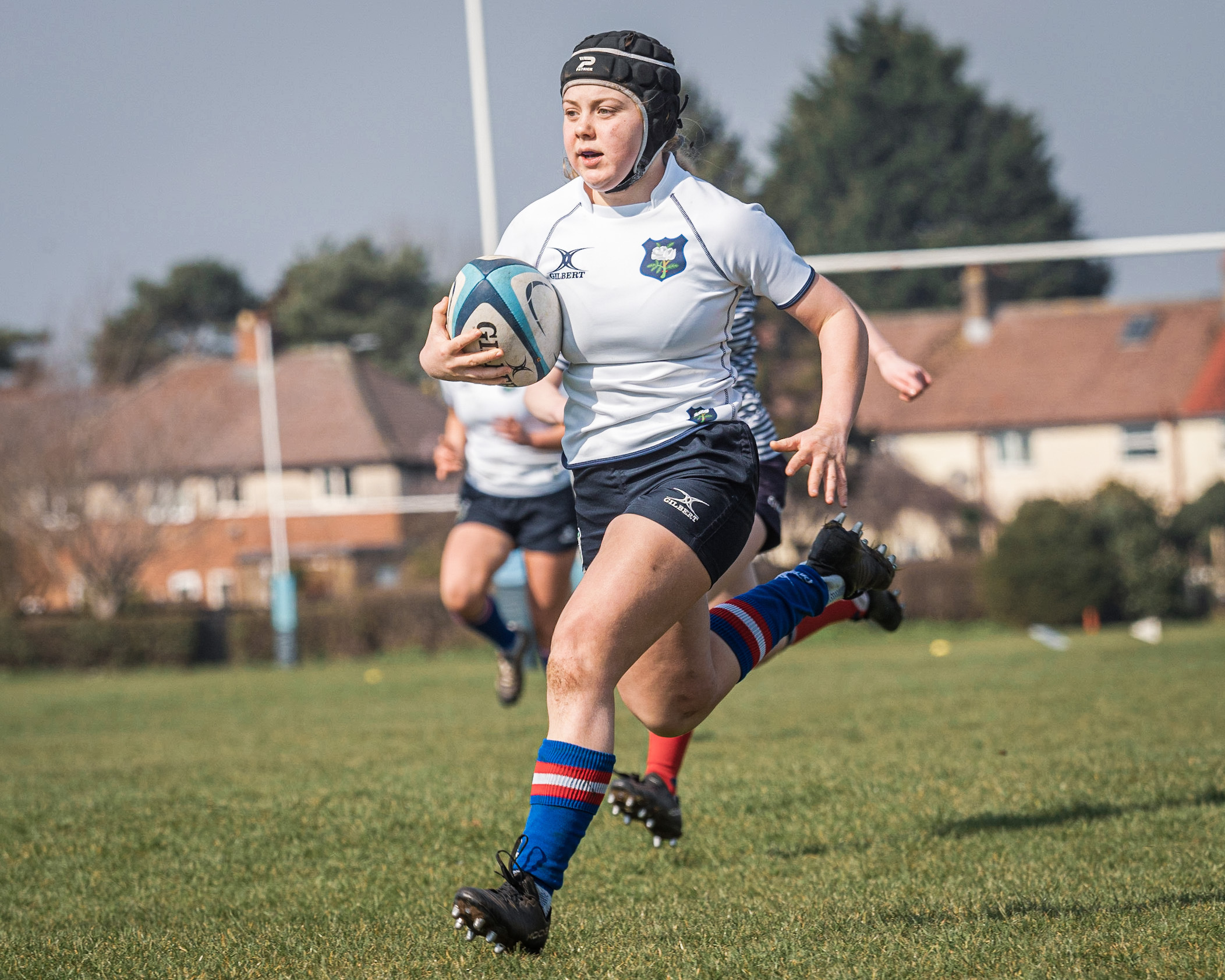 … a sun filled Sunday morning and a feast of fast running, skilful rugby. The latter was produced by under 18 girls from Yorkshire, Lancashire and Cheshire.
Unfortunately ickledot was only able to stick around for the morning session - a three way 10 a-side tournament. This was won by Lancashire, victorious in both its games. Well done to all concerned, it really was a great way to spend a Sunday morning.
You can see more pictures of the event here. Though Yorkshire feature strongly, there are quite a few of the other two counties as well. Feel free to download any you like for your socials. If you do, please consider buying ickledot a coffee or two.