Ripon in Autumn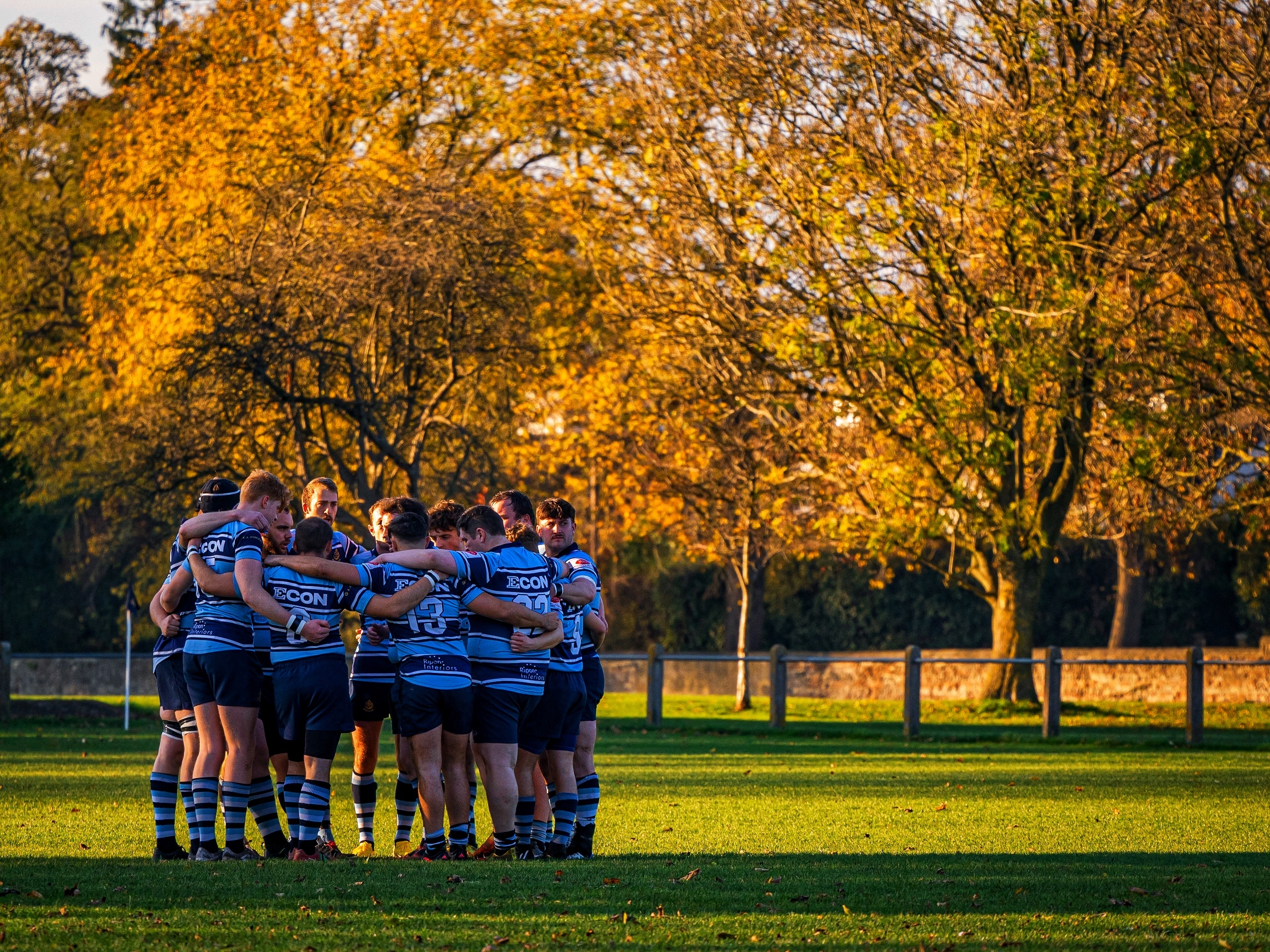 There can hardly be a better place to watch rugby in Autumn than Ripon. This is dependant on the weather of course but Ripon Rugby Club's latest fixture brought a clear blue sky and bright sunshine. When the match kicked off, just after 2, the sun was already low, casting long shadows across the pitch and illuminating the surrounding trees, so they glistened gold and yellow.
The day's opponents were table topping Harrogate Pythons, so the home side was prepared for a difficult afternoon with much defending, and so it proved to be. The visitors didn't have things all their own way though, as the first half saw them score only a single try (see below) and they were required to defend themselves on a number of occasions.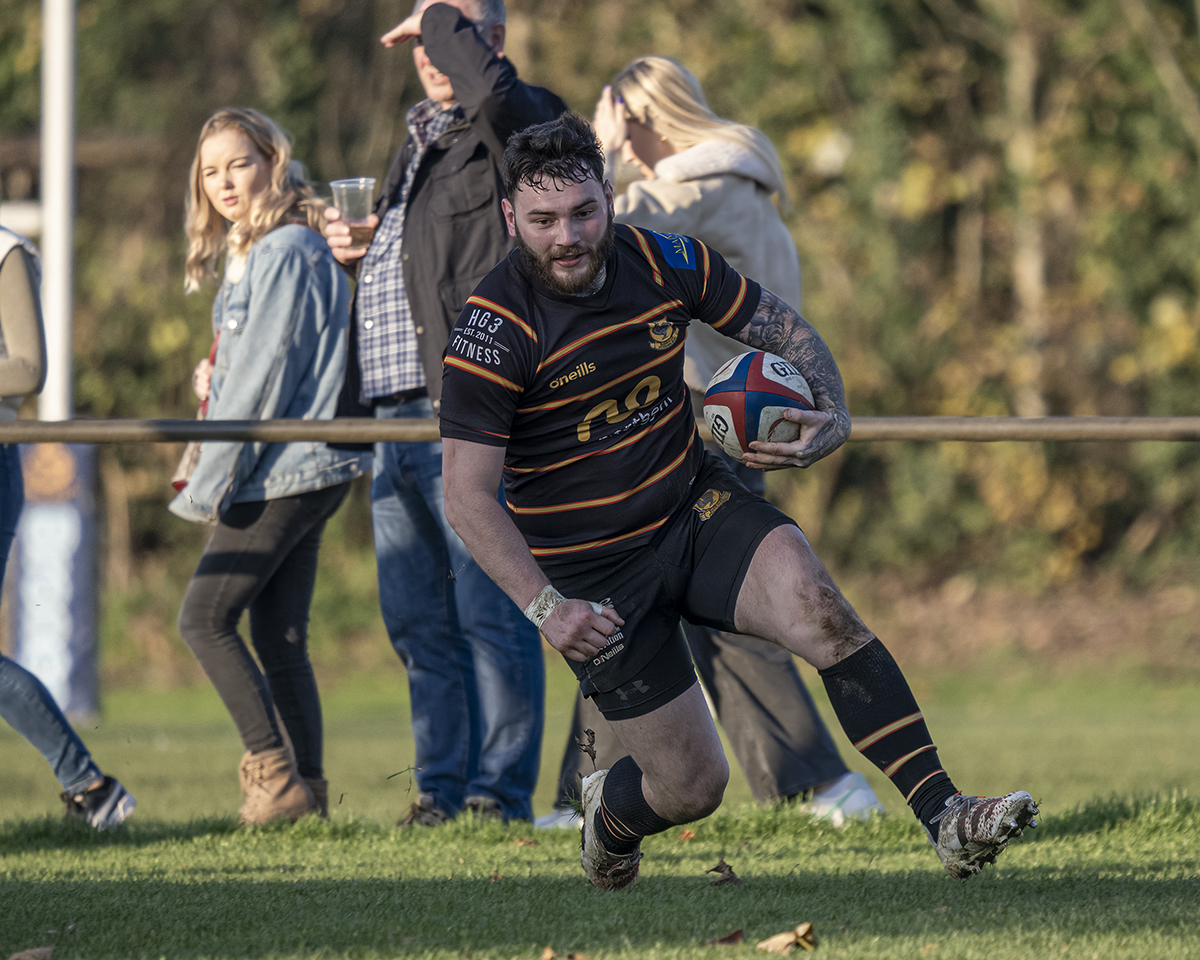 The second half was more one sided in that Ripon did spend much of it in their own half. Even so, they defended well and it took the Pythons quite a time, almost sunset, before they were able to break through for a second score.
The final result was 3-15, an outcome which reflects how well Ripon played and how stubbornly they defended. Congratulations to them for this and also to the Pythons for grinding out the win. You can see more pictures from the game (ickledot stayed in the same place throughout, Pythons attacking his end in the first half, and Ripon in the second) here!
Enjoy this post?

Buy ickledot a coffee