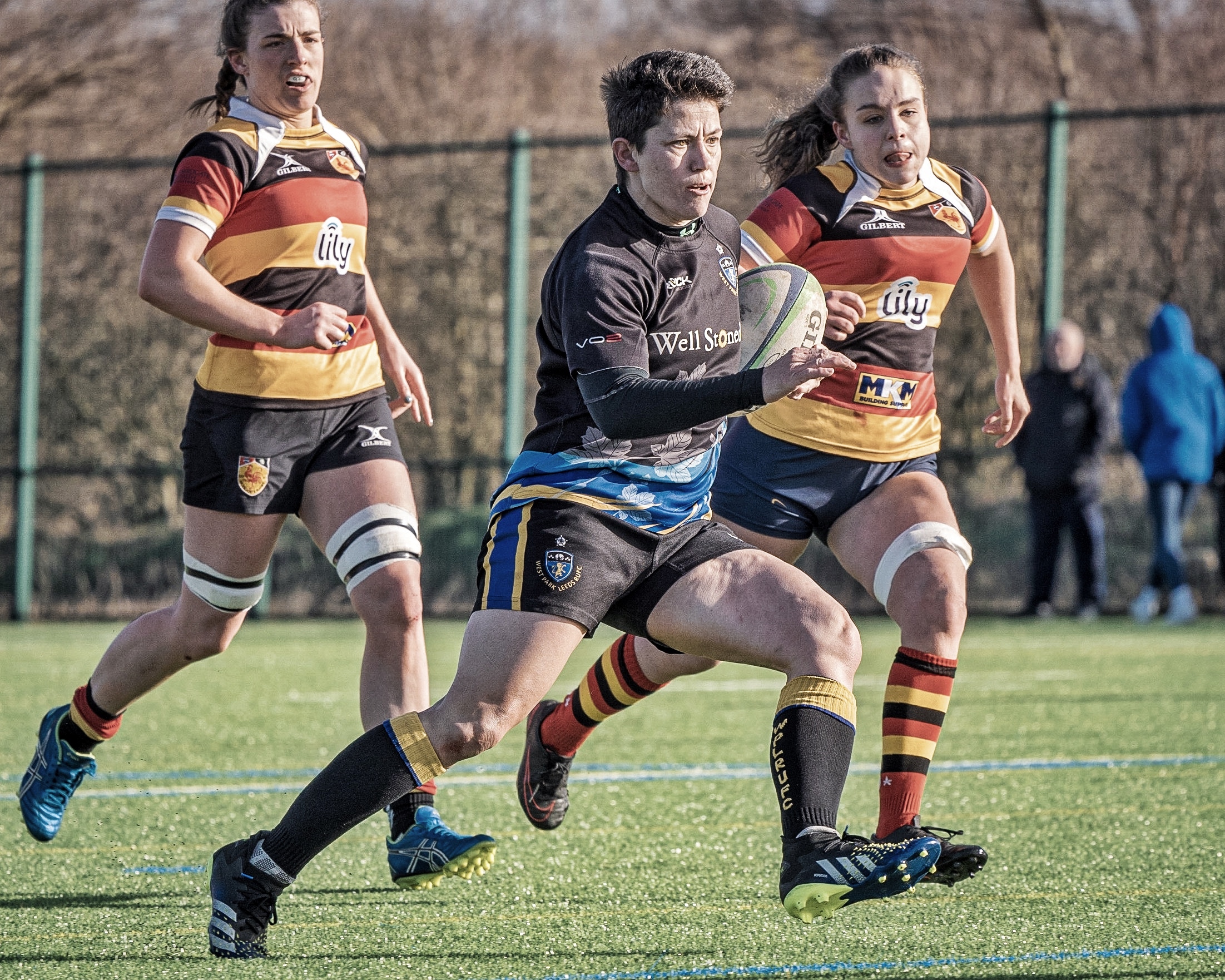 West Park Leeds against Harrogate. Over recent seasons this has been an eagerly anticipated, hotly contested fixture. In their most recent encounter at Harrogate, West Park had come out on top with a score of 38-10. Since then perhaps neither side has enjoyed the season they would have wanted, long term injuries taking their toll. Could this lead to a change in fortunes today?
The conditions formed a stark contrast with those of Wednesday at Leeds Beckett. Though there was a strong wind bringing occasional showers, the sun shone brightly most of the time and there was certainly NO MUD (all weather pitch).
Keeping things short, to answer the above question: No. West Park scored first and held a lead until half time. Further points were added after the break before Harrogate came back with a try of their own. However, the hosts broke away in the final quarter, scoring two tries in quick succession. The win was clear but the competition was fierce throughout - hope the pictures reflect this. Congratulations to both sides - a great way to spend a Saturday afternoon.