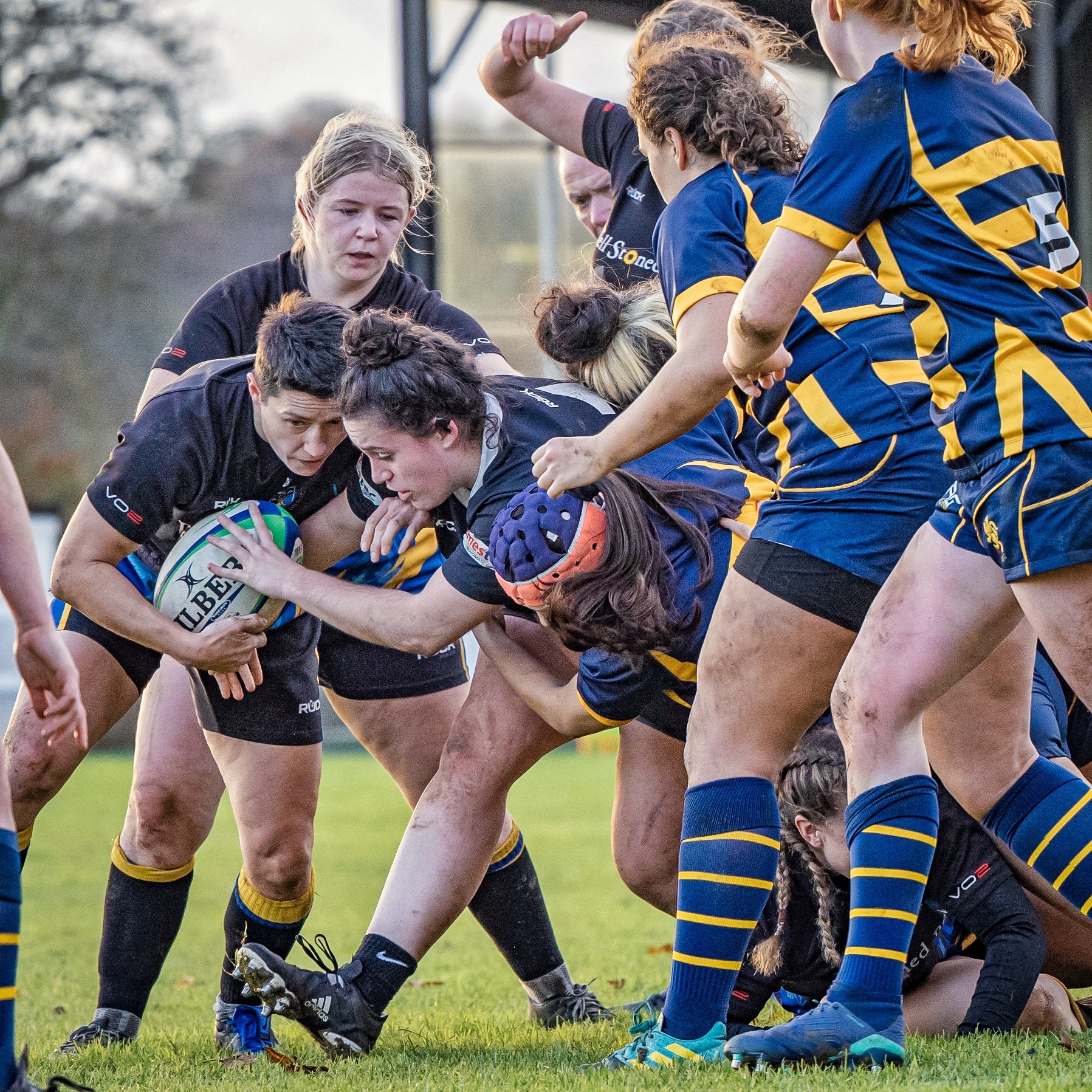 To Bramhope for the second game of the weekend: top of the table West Park Leeds against Loughborough. The afternoon was quite a bit brighter, a little warmer than the previous day and no rain was forecast.
Loughborough began well, having a good deal of possession in attack. However, they failed to penetrate the WPL defence during this phase. As a contrast, when an opportunity came for the home side to go on the offensive, it really counted in terms of points on the scoreboard. Victoria Pinks crossed the line first with Sarah Dunn converting. More points followed and the situation was looking quite comfortable for West Park at the break.
Three more home tries were scored in the second half but evidence of Loughborough's perseverance and refusal to give in came in the form of a consolation try close to the end of the game. Well done to them for sticking at it.
ickledot chose the picture above as a favourite because he managed to capture Sarah Dunn's (holding the ball) quick glance at a gap just before diving into it. Have a look at the rest. See what you think. There was a little bit of a golden hour going on at one point.