Help a Hill Tribe and Win A Piece of Jibs Traditional Thai Art
Hey Cawfee Lovers,
It's dana from Idea Studio here!
Thank you for your support over the years! we have greatly appreciated everything you guys have done for us and how you have supported the movies we make about Thailand. Today we come to you asking for your help on something larger than us!
Many of you know that Jib and I have supported a hill tribe school in northern Thailand since before we had the YouTube channel, and we plan to make a trip early next year to help out with a new project, the teacher, Kru Som, has reached out and asked us to help her rebuild a community stage that has fallen into disrepair over the two years the village was in isolation.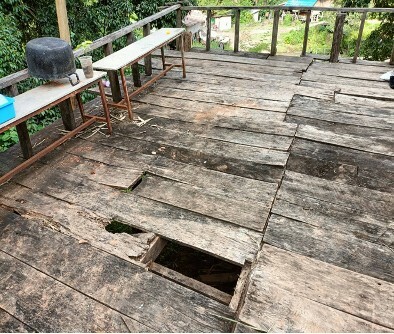 This deck was always a center for community activity and a common place where members of this hill tribe community would gather.
One of the biggest issues with repairing this area is that getting the materials to the hill tribe is very challenging, and at times risky as the road is often in disrepair.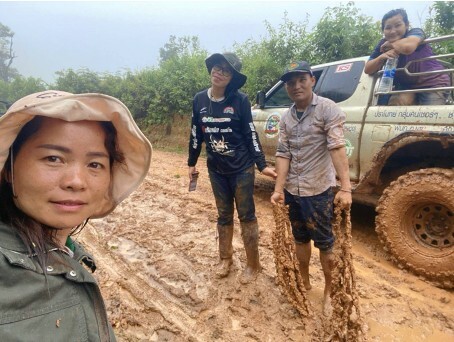 In order to help raise money for the project we would like to reach out to our community and ask for your help. Between now and December 17th every Cawfee that is bought will go to help fund this project, and in return, Each Cawfee will be one entry in a Raffel to win an original piece of Jibs traditional Thai art.
You can see samples of Jib's amazing art work HERE. If you would like more ways to enter you can also become a member of the Idea Studio Bangkok YouTube Channel. Because every member is automatically entered into the lucky draw to win the art.
So, if you want to help some wonderful people, and have a chance to win a unique piece of Thai art there is no better time than now.
dana & Jib!
Idea Studio Bangkok
Enjoy this post?

Buy Idea Studio Bangkok a cawfee