Is it Time for Dana to Shave?
Hey Everyone!
Thank you again for your continued support of Idea Studio through Buy Me a Coffee, it is very much appreciated and helps us continue to make great content about Life in Bangkok Through the Lens of Design.
On our most recent LiveSteam we proposed that if we reached $1000 between Buy Me a Coffee and Super Chats before Dana's birthday on the 30th that he would SHAVE LIVE ON YOUTUBE during his Birthday LiveStream! This was put out totally as a joke, and then the coffees and super chats started to come in...
So far we are at almost $200, and our Channel Member YourMoeJoe is keeping a running tally of the total so far.
If we hit the $1000 goal then Dana will shave away the mighty beard and reveal the secrets that lay underneath during his Birthday Livestream on December 30th (Time to be Determined)
Is this what he will look like without a beard?
Yesterday while out grabbing a few things for dinner, Jib shocked Dana by walking him into the razor section of a 7/Eleven...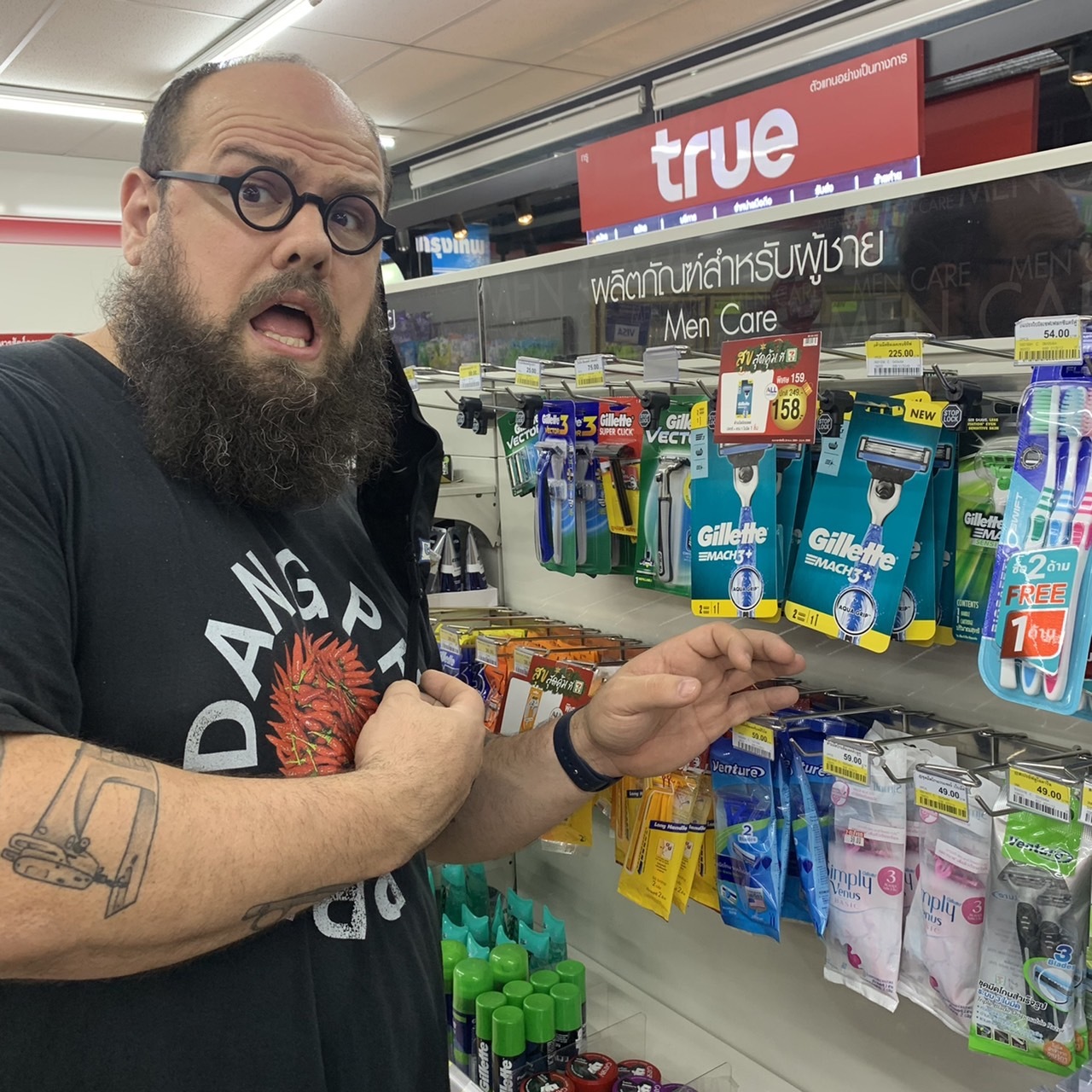 Who knows what will happen...
Thanks for the good times, and the laughs on YouTube this year, and being supporters, we hope that we can bring you massive amounts of new content next year and keep growing the Idea Studio community.

The big question is will Dana end this year with a beard or will he end it clean-shaven?
For the rest of the year you can SAVE 30% off all merch in the Idea Studio Shop by using code HOHOHO30
Let's find out!
dana and Jib
Idea Studio
Bangkok
Enjoy this post?

Buy Idea Studio Bangkok a cawfee