Weekly Energy Forecast — June 7-13, 2021
Here are some notable alignments this week!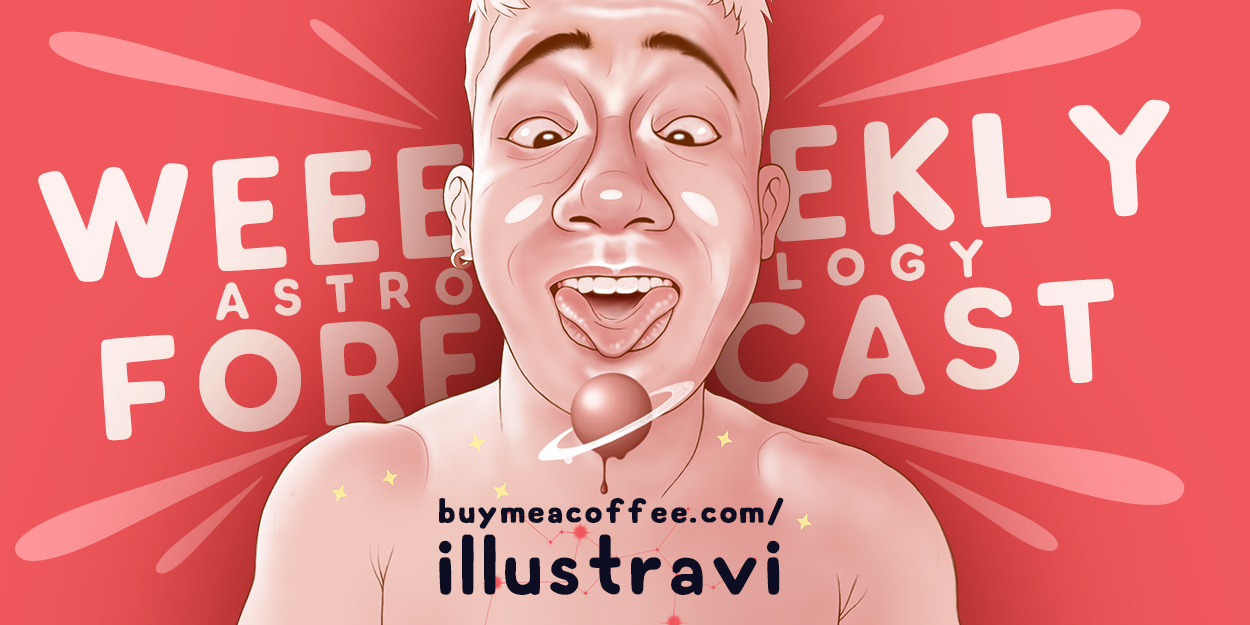 Thursday, June 10
🌚 New Moon Solar Eclipse in Gemini ⋅ 6:53 – 7:53pm
In Numerology, 1 represents new beginnings or a new chapter. This planetary alignment, which happens 10th of June heralds in new adventures, new pursuits or even a NEW YOU!
The New Moon brings in new energy which supports fresh starts. That's why we are encouraged to set our intentions on a New Moon that is more likely to manifest in 6 months time.
The Eclipse adds another flavor to this New Moon making it exceptional and supercharge speeding up the manifestation of your intentions! So, take advantage of these powerful energies coming your way.
What you need to know and do:
Dream big! This is the time where you want to set big goals and intentions. Do not think too little about the potential of your dreams and seeing it being realized! Have full trust and belief that the Universe can manifest it for you in a shorter time.

Let go, surrender, flow. Expect notable events or experiences that may or may not go your way. Know that these sudden changes of plans, distractions and redirections will lead to the clarity of your vision and your true soul mission and realize that the Universe has a grander plan for you. So, be nimble and flexible as much as possible.

Set intentions... take action later. Although the New Moon is the best time to set intentions, the Eclipse makes the energy chaotic and volatile, so just be mindful of that. Wait until the Full Moon in Capricorn happens on June 24 where you can be ambitious, determined, practical and be nitty gritty in executing and fulfilling your long-term goals.
—
Friday, June 11 - Monday, July 19
Mars enters Leo
Barely breathing after the first week of Mercury Retrograde x Eclipse Season? Here's a breather! This alignment will surely pump up our energies back again countering that draining feeling this June. Harness this amazing energy to pursue your passions and create with full confidence! Focus on yourself, embrace your authenticity and take pride in whatever you do no matter what people say.
Sun conjunct Mercury ⋅ 9:12 – 10:12am
Some radical and unexpected information might be broadcasted in the airwaves. Be fully aware of what's being conveyed in the news. Take everything as a grain of salt because we might not be getting the full truth of what's going on. Do your own research and discern what's true for you.
—
Sunday, June 13
Venus square Chiron ⋅ 2:28 – 3:28am
Chiron represents deep sources of pain and wounding in our life. When Venus, the planet of love square Chiron, we may feel sadness or emotional about our past romances especially the way some of our relationships ended. Know that these feelings resurface because it is still unresolved and need to be dealt with. Keep in mind that every wounding needs healing.
—
Venus sextile Uranus ⋅ 1:38 – 2:38pm
Whether you want to spice things up with your romantic partner or try to be innovative with your creative work and finances, or you just have plans to go outdoors, meet friends and have some quirky fun moments, now is the best time to do it! This alignment is good for socializing or being imaginative on things you care for or love.
***
Hi, I'm DIGO — I'm an independent artist and a content creator. If you want to receive more exclusives from me, you can sign up for my Membership and get cool perks and rewards: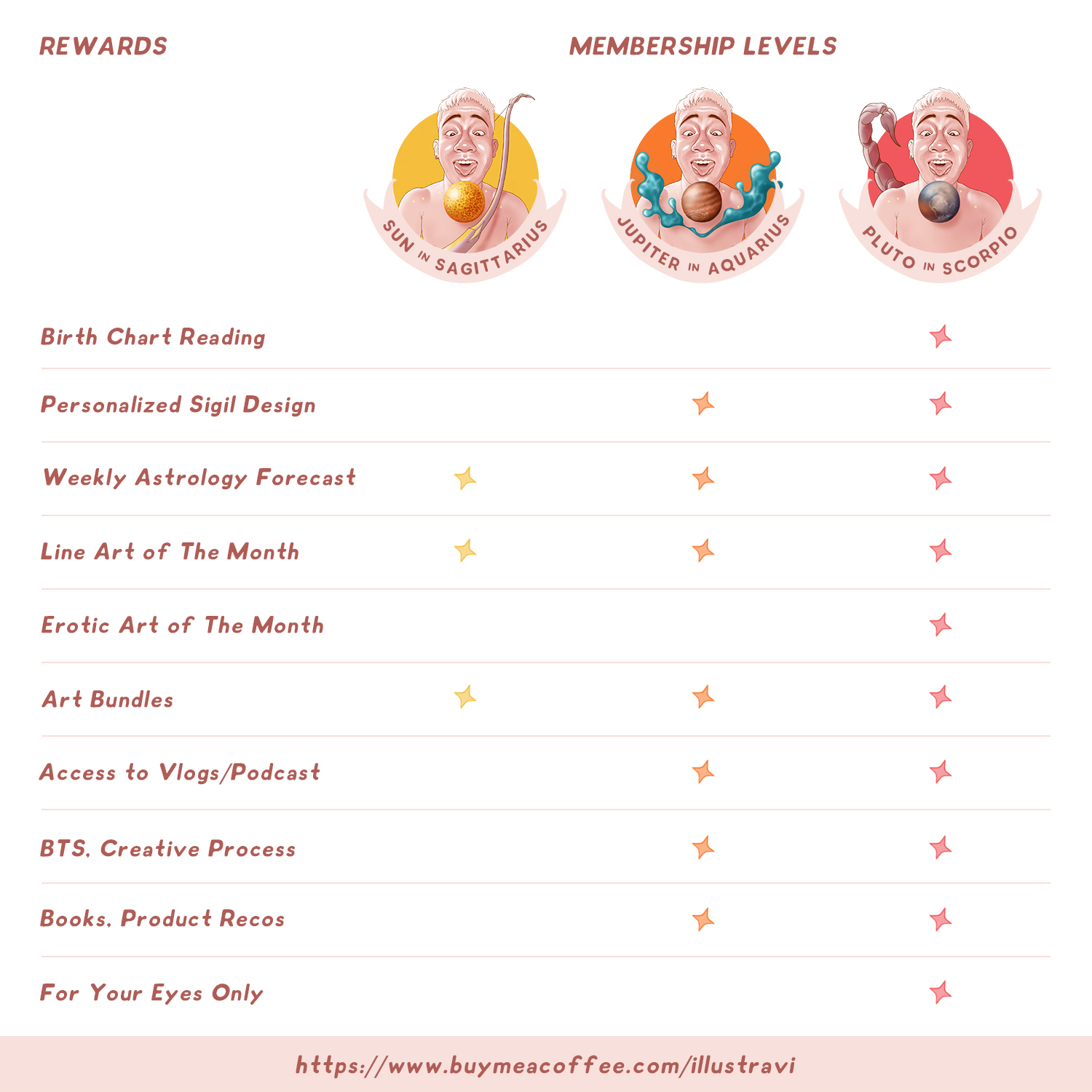 Enjoy this post?

Buy Illustravi (Digo Acuzar) a coffee