Where can we find you right now and what are you up to?
We're locked away in our San Diego studio, cooking up some fresh new tunes! We recently finished recording 5 new songs, and we're currently mixing them. We're so excited to release them to the world, starting in October. We'll be dropping one song per month, and we're already writing 5 more. In the meantime, we're taking a break from playing shows in September and October to focus on promoting our new music. Lyrically, the new music expands on the themes we love to cover - that "man vs. himself" is a conflict that mystifies us all. Musically, we are making things a bit simpler than we have been, and we're adding lots of surprise elements.We'll be back on stage in November, and we're booking gigs through the winter. San Diego has a very loyal indie music scene and we're lucky to call this home. We're holding off on going on tour until next spring. We can't wait to share our new music with you all! Follow us on social media to stay up-to-date on our latest releases and tour dates.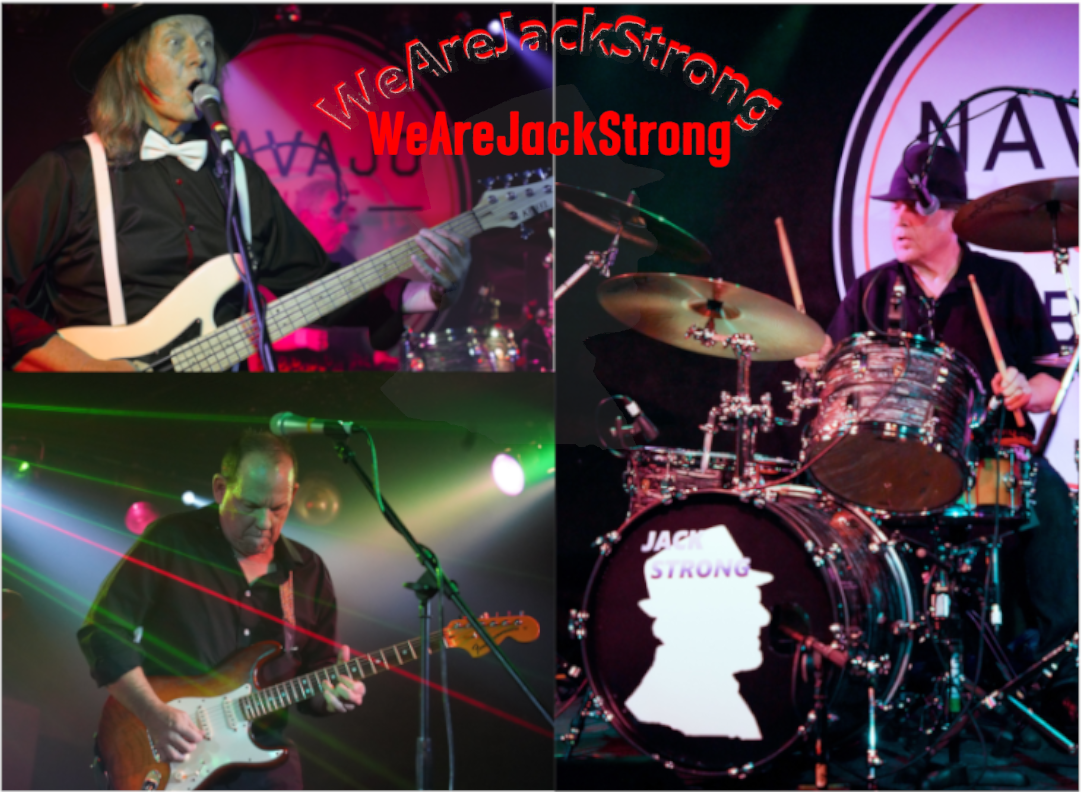 Tell us a bit about your influences.
We love all kinds of music, from classic rock to funk to psychedelia. We're especially inspired by bands like The Beatles, The Black Keys, and Queens of the Stone Age. We discuss details like the way the drums enter in "In The Air Tonight" or the way Arctic Monkeys arranged "Bet You Look Good on the Dance Floor" for maximum excitement. We try to take all of our influences and mix them together to create a unique sound that is both familiar and refreshing. We know that there are a lot of great bands out there, so we want to make sure that our music is worth checking out. That's why we put so much passion and effort into everything we do. Fans relate to our search for integrity, our desire to align our actions with our principles. We want our music to connect with people on an emotional level and make them feel something, to see that they hold all the cards to becoming who they want to be.
How did you start?
WeAreJackStrong is a band of lifelong musicians who came together during the pandemic, when we were all looking for a creative outlet. Gregg and Chas had been playing original music together in San Diego for years, but their guitar player moved away due to the pandemic. Dan moved to San Diego on the same day Gregg and Chas played their last show. We hit it off immediately and started writing and playing together.
https://open.spotify.com/artist/2TwHvbBNrI0KWXu7Kmo6nO?si=I-b5WFptQ0KAMYiLXY0KXA&nd=1
We quickly developed a following in San Diego and Orange County, playing open mics and short sets as we developed our repertoire. Some of my favorite memories are going to two or three clubs on an open mic night and surprising all of the audiences in all of the clubs with the power of our originals, seeing the effect we had on them. We're passionate about sharing our music with the world, and we've been releasing our recordings worldwide to help create a base of international listeners. We know that a lot of people are feeling isolated and disconnected right now, and we want our music to be a source of joy and connection for them. We're all about bringing people together, and we hope that our music can help people to feel less alone.
What obstacles does an emerging artist have to face in our time?
Emerging artists today have a lot of challenges to overcome. The live music scene is still recovering from the pandemic, there's more new music being released than ever before, and it's hard to get your music heard by the right people.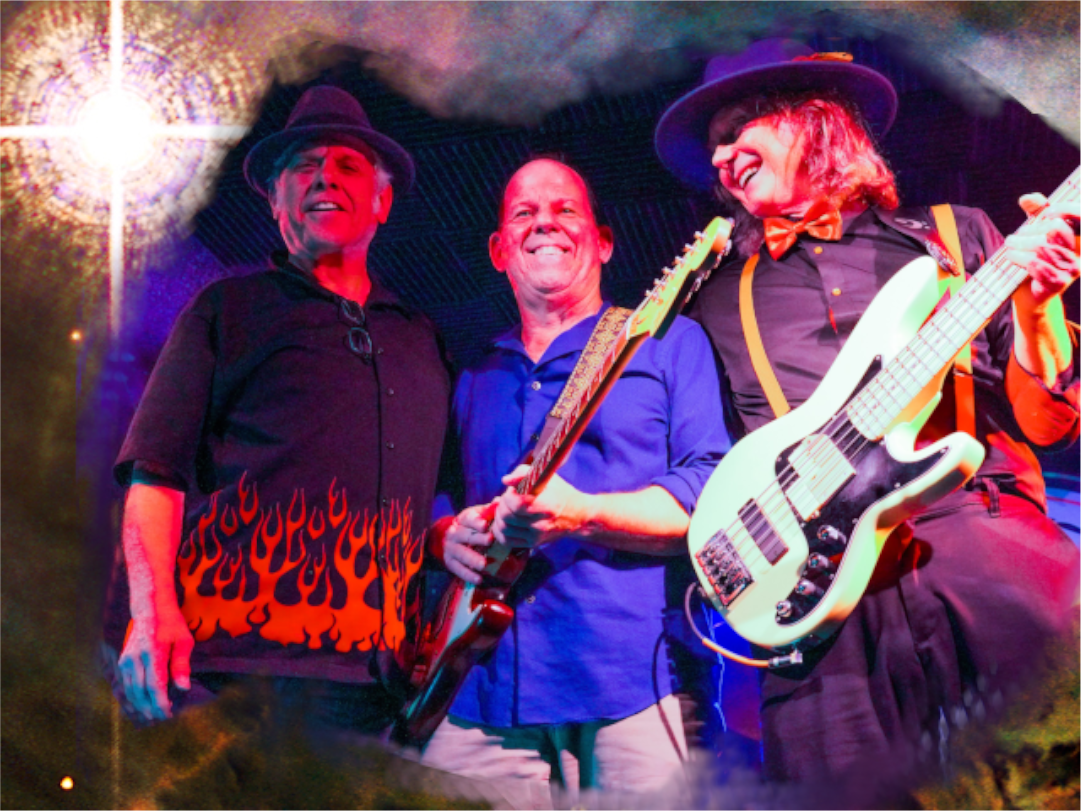 But we're not giving up. We're passionate about our music, and we're determined to share it with the world. We're doing everything we can to overcome these obstacles, including:
Writing and recording music that we love.

Playing live shows as much as we can.

Promoting our music online and on social media.

Networking with other musicians and industry professionals.

Finding ways to make money from our music, such as selling merchandise and touring.
We know that it's not going to be easy, but we're up for the challenge. We believe in ourselves, and we believe in our music. We're confident that we can overcome these obstacles and achieve our dreams.
What worked for you marketing-wise? What advice or tips would you give to new artists?
We've found that getting our music in front of the right people is key. One way we've done this is to seek out curators. Curators are people who have influence over what music gets played on streaming platforms, radio stations, and in other media. By getting our music in front of curators, we've been able to reach a wider audience.
Another way we've marketed our music is by focusing on our personal stories and passions. When people connect with artists on a personal level, they're more likely to be interested in their music.
Here are some specific tips for new artists:
Be yourself. People can spot a fake from a mile away. Be authentic and let your personality shine through in your music and your marketing.

Be creative. Don't be afraid to think outside the box and come up with new and innovative ways to promote your music.

Be genuine. Be honest and transparent with your fans. They appreciate authenticity.

Be consistent. Promote your music regularly and on a variety of platforms.

Be patient. It takes time to build a following and achieve success. Don't get discouraged if you don't see results immediately.
The music industry is tough, but it's also incredibly rewarding. If you're passionate about your music and you're willing to work hard, you can achieve your dreams. Just remember to be yourself, be creative, and connect with your fans.

What are your goals? Where do you see yourself in five years?
We're not sure where we'll be in five years, but we're excited to find out. We know that the music industry is constantly changing, and we're prepared to adapt.
One thing we do know is that we want to continue making music and connecting with our fans. We've set some specific goals for ourselves, which include:
Playing live: We want to draw a crowd of 100 true fans to every show and play 150 shows per year.

Releasing music: We want to continue releasing one song per month forever and create an album of songs that support a single, interesting theme.

Making money: We want to earn sufficient income to have stellar production, promotion, marketing, and booking teams and operate in the black.
We believe that we have a bright future. We're passionate about our music and we're committed to making it in the music industry. We're confident that we'll achieve our goals and make a name for ourselves.

Tell us about your latest or upcoming release.
Our latest release, "Hell to Pay," is a non-traditional rock song with no chorus and purely instrumental hooks. It's a story about a moment of realization, when you realize that the things you've been working for and wanted aren't the things you care about anymore. It's one of our favorites to play live because it's so raw and emotional.
Our next release, "Out of the Blue," is a more traditional pop song with a strong structure. It's about a relationship that ends suddenly, and it's our usual show opener because it's so upbeat and catchy.
We recommend checking out our catalog on your favorite streaming platform. We have something for everyone, from experimental to catchy to emotional. We're all about blending genres and creating music that is both familiar and unique.
@wearejackstrong