A new Game reaches Ubisoft+ on Stadia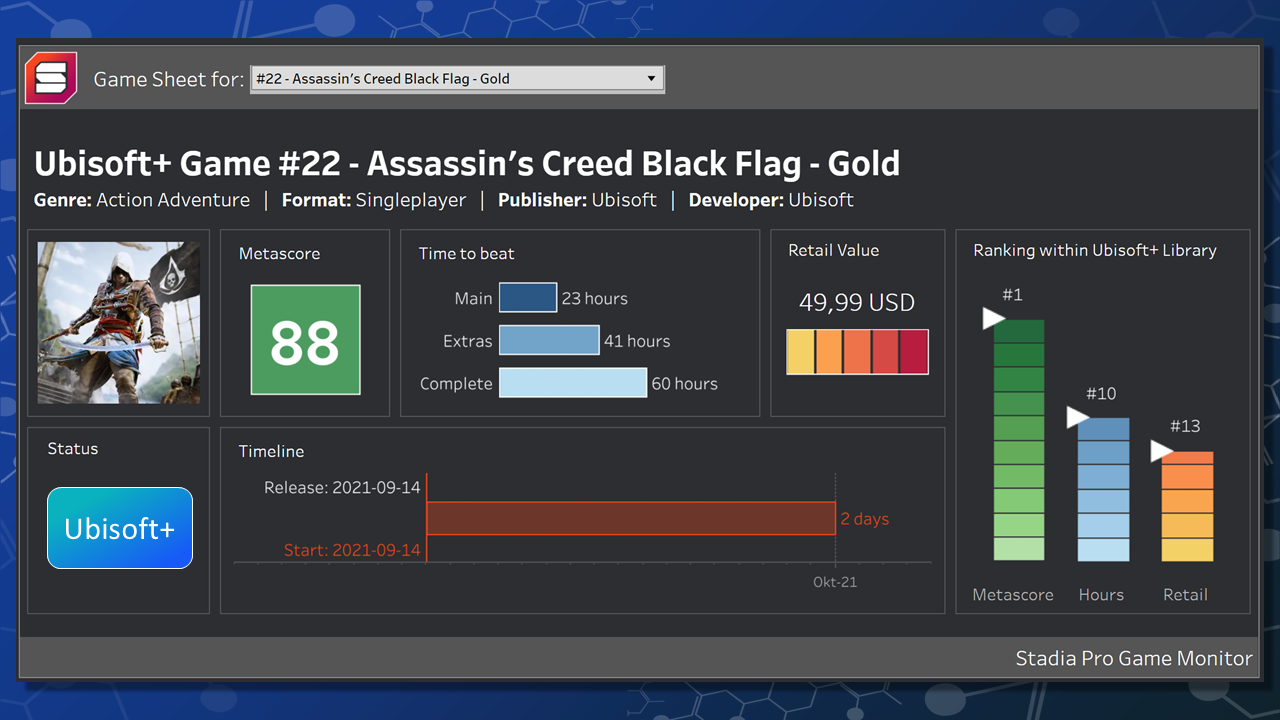 ➤ The Stadia Pro Game Monitor can also display Ubisoft+ Games on Stadia.
With the Stadia release of Assassin's Creed: Black Flag on September 13th 2021, this game has now also been added to the Ubisoft+ subscription available there.
Some insights:
With a Metascore of 88, the game is the best rated Ubisoft+ game on Stadia.

With an average playtime of 23h for the main story (60h for completion), it is the shortest of all Assassin's Creed Games on Stadia.
It is the first Assassin's Creed game on Stadia to run at 60 fps, even at 4K resolution.
It is only the 3rd Ubisoft+ game added to the subscription within 2021 (1. Scott Pilgrim in January 2021; 2. Rainbow Six Siege in June 2021).
This results in now 22 Ubisoft+ Game since December 2020 (21 outside the US/UK, as Family Feud is only available there).
Have fun with the Data!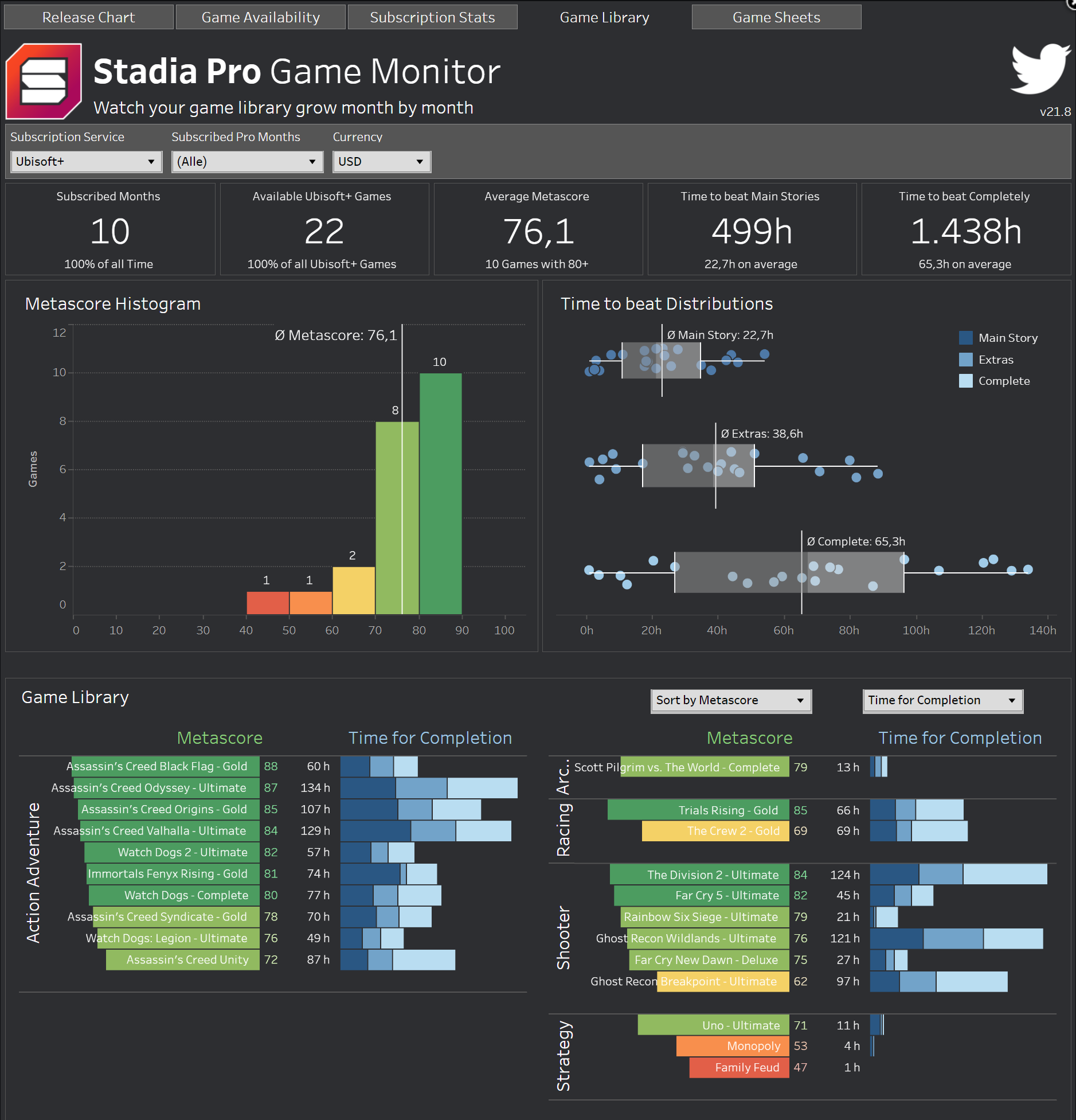 Data!
Enjoy this post?

Buy inlead a coffee