We Want To Hear YOUR Theories And Questions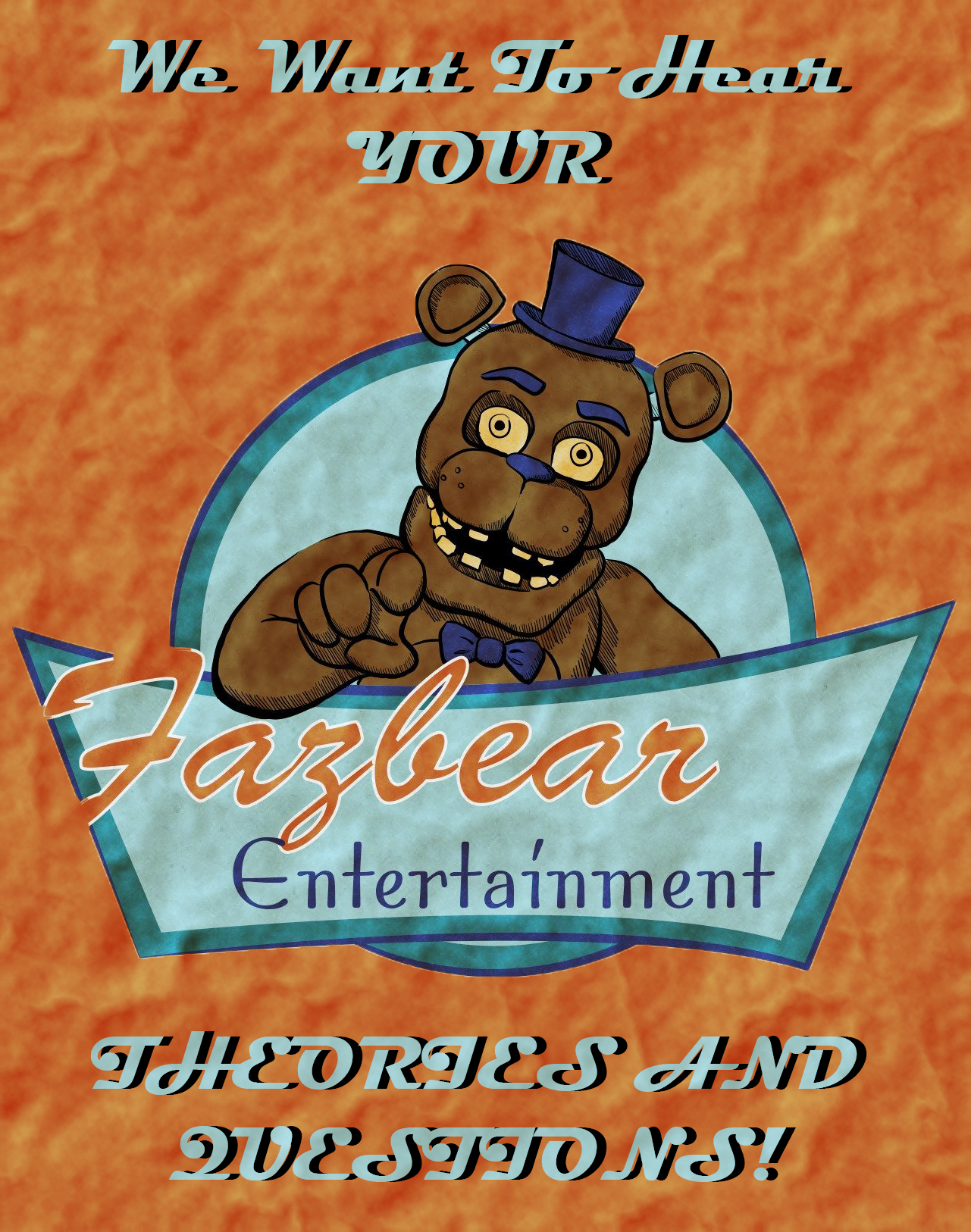 It's a new day for the Into the Night Podcast, and It's YOUR time to shine! For our 14th episode next week we are going to be answering YOUR questions and reading YOUR theories on the show! Additionally, you will also get the chance to vote on the very next set of episodes the Into the Night team will be working on! Doesn't that sound like fun, SUCH FUN!
https://www.opinionstage.com/nick-black/welcome-into-the-night
Follow the link above to enter into the poll; where you can vote on whether or not you want us to keep discussing the current Game Canon, take a frightful detour to Fazbear Frights, or even do specific episodes on the main cast of characters of FNaF!
Additionally, you will have a chance to get a shoutout on the very next episode by asking us a question or writing us a theory you want us to discuss. Just write your theory or question on the prompt and then supply your name, username, or Twitter handle afterward on the next page!
So, what are you waiting for! This is your day to make history, and your day to forever be a part of our show. This show can't exist without an audience or a community, so let's celebrate together!
Sincerely,
The INTO THE NIGHT TEAM
A Conglomerate Division of Fazbear Entertainment Incorporated
Enjoy this post?

Buy Into the Night: A FNaF Podcast a pizza