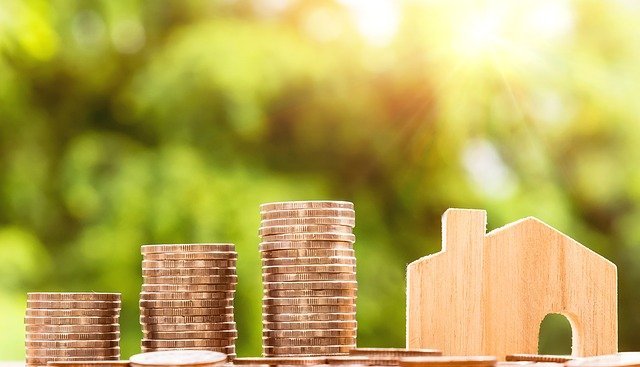 In this post, you will learn about some of the easy ways for you to begin investing with a small budget. But before that, we must first understand the basics of investing. You can even call them the rules of investing.
So, let's get started. The investment rules primarily revolve around the individual's decision-making process. Following these basic rules can help determine whether the investment will succeed or not. Hence, it is crucial to know the basics before you start making small budget investments.
Most investors focus on getting easy money with their small budget investments. But the one thing that they are forgetting is the usefulness of learning the whole investment process. There are certain critical elements involved in the process of investing. They are research analysis, basics of investment, the investment rules, decision-making, money returns, and experience.
The research analysis is one of the essential processes of investing. It teaches the investor to learn more about the investment they are making and the risks involved in investing. It is best to do the necessary research about the acquisition or company before investing money into it.
Knowing the basics of investment is an added advantage for any investor looking to invest money. It also helps you to understand the meaning behind asset allocation accurately. On the other hand, it provides you the foundation needed to follow up on your investment rules. Sticking to the rules can get you further into the game of making more money. The three golden rules are practicing value investment, estimating its value, and understanding the business behind stocks.
Then, it all comes down to the decision-making process involved in investing. This process defines whether the investment is successful or not. So, take into account all the above factors to make a good investment. Other than that, experience also plays a significant role in making investments.
The big question now is how do we incorporate these findings into small budget investments. The answer has both a complicated and straightforward solution depending on the knowledge one has about its acquisition. It is also possible to see money returns by making such small investments.
For instance, if you invest Rs. 1000 per month on a particular investment vehicle, you can expect to gain more money returns than what you have initially paid out in the start. But how do we make such small budget investments easily?
And here is the answer. The five easy ways for you to start investing money on a small budget.
Step 1: Manage Your Monthly Budget.
Even if you consider making small budget investments, you must have a certain amount of savings that you can use to initiate the process. Otherwise, it might be challenging to move forward with the whole investing route.
Start by making small changes within your savings budget. See whether you can write or list down your monthly expenditure on a piece of paper. And try to eliminate one or two expenses that you think are unnecessary to your monthly consumption.
This method of saving money for investments will not affect your lifestyle; it will only offer you the required amount needed for making any transactions. Decreasing your expenses even by a little means that you will have enough money to make valuable acquisitions.
And further down the road, you will learn the importance of cutting down expenses and how it has helped you direct your capital into investments. To increase your chances of making better investments, you can even consider selling a few unnecessary items or start investing in tax returns and bonuses.
Step 2: Store more money for investments.
You can start an investment with no money, but most investments made have some cash flow available to begin trading. It might prove challenging for beginners to make money from small budget investments since investing in small amounts comes with limitations. You will find restrictions with your stock market options or maybe even your index funds.
However, these funds require initial payouts for making profits. A bare minimum amount of capital is necessary to carry out such investments. So, it is essential to save up your money before you make any transactions.
Once you have considered the options at hand, you can open up your savings account in any bank that will help you with your investment journey. It is best to have a minimum of Rs.20,000 to Rs.30,000 in your account to begin trading. However, the more money you save, the faster you can get into serious trading.
You can easily fund this account if you consider taking the necessary steps to cut down on expenses and unnecessary spending. Take note of the action mentioned above to make room for your budget.
Step 3: Utilizing your salary deductions.
After getting our salary checks every month, many tend to deposit the money into a single saving account. But in reality, you can have multiple accounts set to suit your benefits and needs.
If you talk to your employers about the need to distribute your funds to different accounts, they will most probably allow you to deposit your funds as you like.
For instance, you can have a fair amount of money flowing into your regular savings account and transfer some of the money into the investment fund for future use.
Having multiple accounts for various purposes can help fulfill your long-time commitments faster and efficiently. So, say if you are getting a total payout of Rs.20,000 at the end of each month.
And that you are transferring about Rs. 1000 to your investment fund. At the end of the year, you will gather as much as RS.12,000 for you to start investing.
This way of saving up money also helps with retirement funds to make small budget investments. You can most certainly reap the benefits at the end of each year if your investment also makes you money.
Step 4: Make preparations for retirement.
If you still do not have the money for small budget investments, you should consider depositing your salary deductions into a retirement fund.
It is best to seek out company endorsed retirement plans because of the various benefits available to you. It can provide you with the correct amount of salary deduction transferred to the retirement fund.
You can also control the amount of deducted based on your needs. As far as companies go, most of them will allow you to invest the money; however you want.
If you have an endorsed company retirement plan, you can always make an individual retirement plan scheme. This retirement plan will allow users above age 50 or older to get tax deductions because most of the time, the company they are working for cannot support their retirement needs.
And also to keep in mind are the three types of Individual Retirement Accounts (IRA).
They are:
Traditional or deductible IRA - One of the advantages is that tax deduction seen at the year in which the contributions or donations are made.

Nondeductible IRA - Mostly the same as the traditional IRA with the only difference of deducting savings yearly on income taxes.

Roth IRA - This retirement plan is popular among most people because of its ability to withdraw earnings without tax deductions. However, it is only possible at a time when your retirement plan is no longer needed.
Both retirement plans will allow you to directly deposit the money to the accounts, just like the company retirement plan.
Step 5: Try Using Investment Platforms
You can start making small budget investments from just the comfort of your home. Several applications are available to us to make money out of small investments. You can even invest the money as low as Rs.100 to Rs.1000 to begin trading. So, here are some of the investment apps that you can use right away.
This popular application helps its users invest money into various companies' mutual funds online without any mediators. You will have the ability to buy or sell mutual funds with just one click on the screen. It also keeps track of all your investments made through the app through online portals.
And the reason behind its popularity is that it shows all the relevant information needed to invest in mutual funds with expected return ratios once you decide to purchase a scheme. It is also a possible switch between different mutual fund schemes to get higher returns. Other mutual fund apps include Zerodha Coin, Paytm Money, My Cams, etc.
Lendbox
Lendbox is one of the leading P2P lending platforms in India. If you are not familiar with P2P lending then you should definitely know about it as P2P lending is an effective way to invest money online and earn great returns.
In P2P lending, the platforms like Lendbox connect credit verified borrowers and lenders cutting down the traditional way of going through the banks for loans letting lenders earn better returns compared to traditional investmenoperates as per RBI guidelines.
It is one of the best online applications used for monitoring the stock market, giving its users a detailed list of companies in the Bombay Stock Exchange (BSE) and National Stock Exchange (NSE).
The application's user interface is easy to read and understand, making it compatible with all age users. You can find the annual reports and updates on the company you are about to invest in with just a single tap. The application is ad-free, allowing its users to perform a detailed analysis of the company they deem worthy of investment.