Art for Peace

My heart is breaking for Ukraine and its people. I still remember the war stories my grandmothers told us and the hardship war causes. Loved one lost forever, displacement, injuries, disability, hunger, and emotional damage never to be overcome.
Since the unprovoked attacks of Russia started my outrage has been growing. I started painting my sunflower series in support of Ukraine. To show them we stand with them in support. As the war continues and no end seems to be in sight I feel helpless. Art is my therapy to ease the anxiety. I like to do more and decided to donate a portion of the income I make from my Ukraine sunflower series to the WCK Foundation Chef Andres started https://wck.org.
As a former pro chef, I also inquired how to volunteer with this great organization to see if I can use my talent in support even further. You can also donate directly to WCK. Here is the link to my gallery: https://iris-richardson.pixels.com/.../sunflowers+for... you for your support.
I am also crocheting sunflower pins.
I would love to hear from artists who have used their superpowers for good causes. Would love to get some tips on how best to go about it. I know the WCK site has a way to set up a fundraiser account. Perhaps that helps people see where the donation goes, but I am not sure. I will look into that further and contact the organization.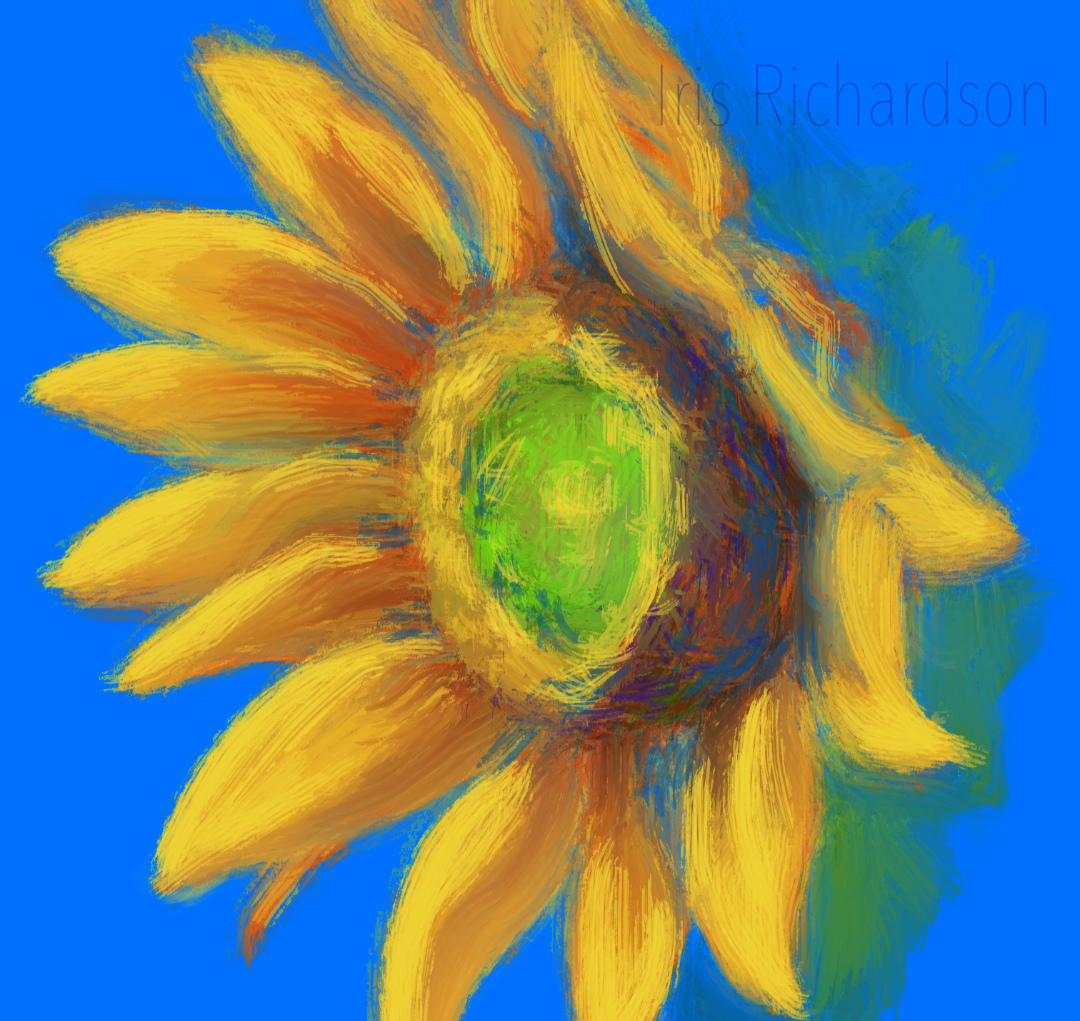 #thankyou #chef #art #Ukraine . #StandingWithUkraine #sunflowersforUkraine #SpringForArt #BuyArtThisSpring #ThisSpringBuyArt