Card of the Week: Reversed Six of Cups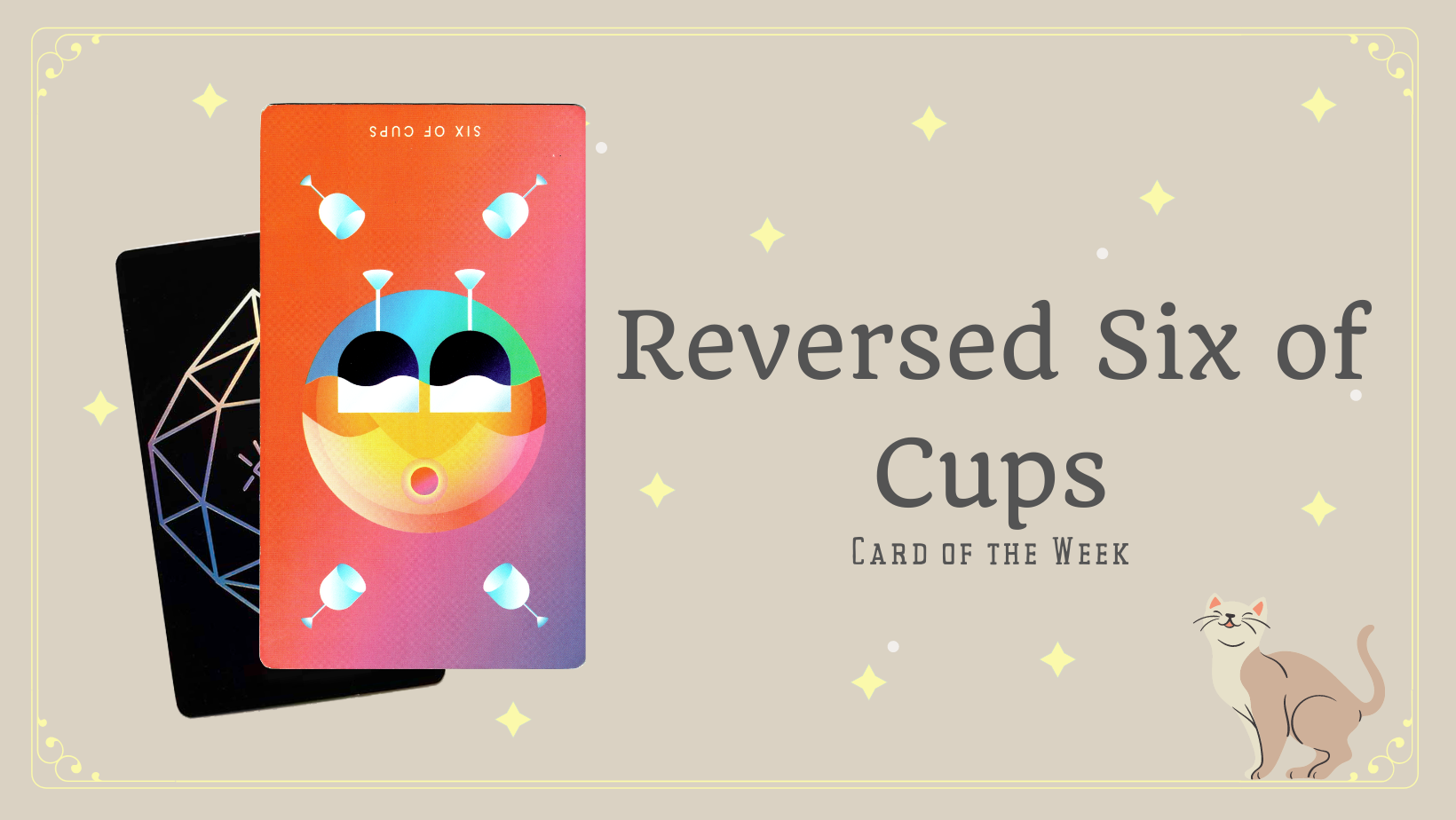 First of all, apologies for the delayed Card of the Week, but I still have to do what I have to do. It's also better than not posting at all (hahaha!).
What we have here now is the Reversed Six of Cups. This week, your emotions and intuitions will be the thing that you'll be looking out for. Specifically, you're going to have to look at your past and how it can help you move forward as, sometimes, you tend to be stuck in the past. This card also mainly tells us that you are in disharmony with your emotions and the Reversed Six of Cups is going to be your guide and teacher.
The card also has a mixture of that innocence and warmth feelings as I look at the card. So it's understandable that you're taking your time being stuck in the past because you find comfort in it. It's a place you hold dearly and a place where you find it hard to move forward from. Is it hard for you because you're afraid of the unknown or are you actually haunted by the past filled with regrets that are in the way in letting you experience life in the fullest.
It's important for us to still me reminiscing of the past and the memories we hold on dearly so we could move forward again in life. But there are also limitations and ways for us to utilize the past in order for us to emerge stronger from yesterday. Some of our memories may have already served their purpose, but there is still that drive in you that keeps reviving it. It is actually doing you harm than doing you good.
The best lesson the Reversed Six of Cups tells us to learn from the past and seek closure. It's time for you to look back — no matter how hurtful it is — identity what went wrong, examine the lessons or the coping mechanisms. You might want to journal this out to maximize insightful wellbeing this week.
You know what, let's keep in simple. Look back at last week and see the lessons what you can apply this week that'll leave you with no regrets. See how you can extract goodness from last week's mistakes and apply them today. The goal here is for us to have closure from regrets we have in the past and learn from them.
Hope everyone has a nice week!
Much love,

Enjoy this post?

Buy Daichi Akihira a mocha frappe