Hello July 2022!
Hi there Creative Friends,
It is a chilly winter's night here in South Africa and I am up to my eyeballs in work for our next Camp Creative Retreat starting this week the 15th of July 2022 hosted on our website and a private FB group. I hope you are joining us.
The class is an extended version of the physical class I hosted in June 2022.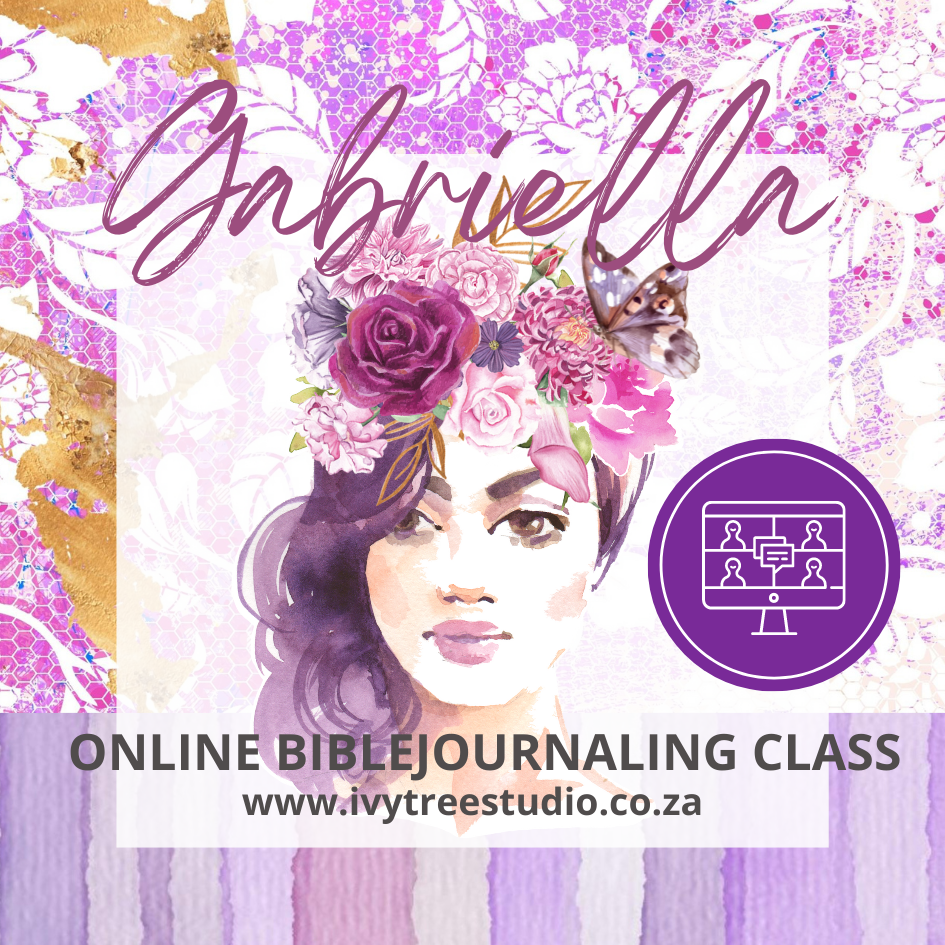 Camp Creative on the other hand is all about study, verse mapping, and process around the topic of Devotion to God. We will look at the question of what is devotion to God actually and listen to the Holy Spirit speak to us on this topic. There will be fun and creativity but we are going to dig deeper into the Word. It will span over a couple of weeks and I will guide you through the study that is included in the Camp experience. The Gabriella Class that precedes it, is basically an introduction and setting up of the studding in a creative way. It also includes a little prayer project booklet we will be making. If you do the Camp, you get the Gabriella class access included. See the store for more details.
If you have subscribed to our newsletter, you will find more info on what we are up to, so pop over to the website and get your foot in the door.
The new Gabriella Collection is live in the store and there are a couple of other new things coming your way too.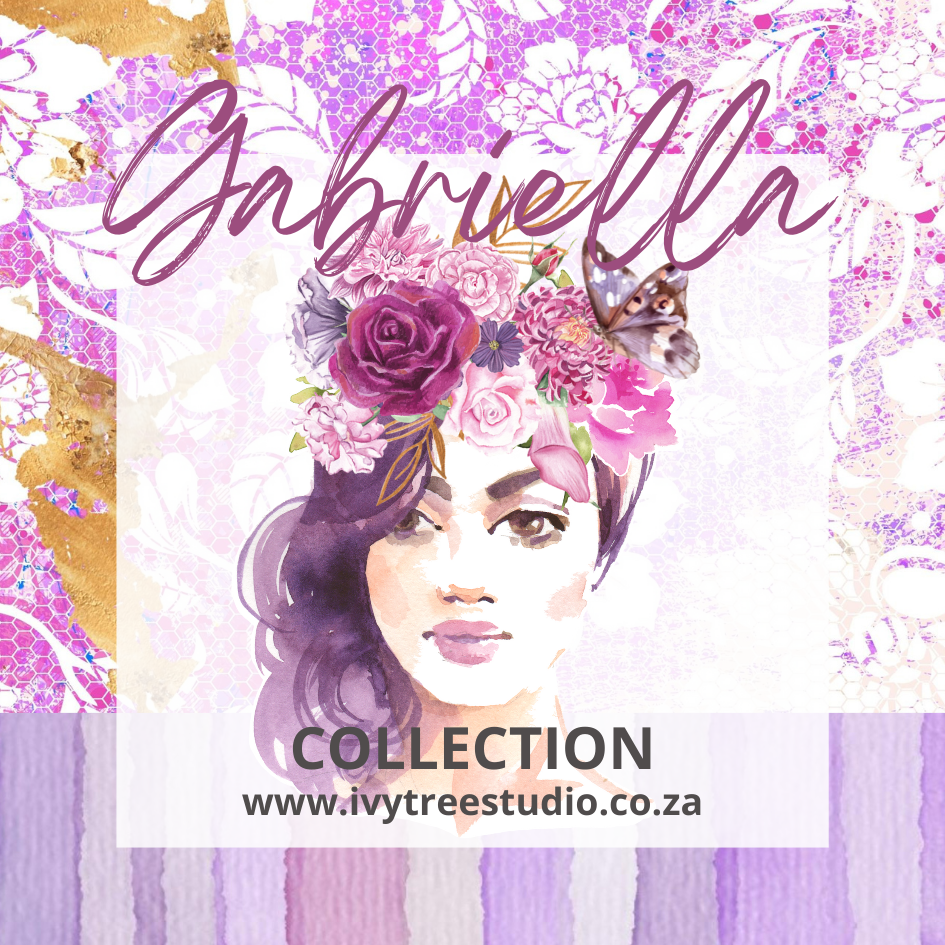 Don't miss a thing!
Today I loaded a little sampler for our subscribers to download here under the extras. Let us know what you think and please share your journaling with us on Social Media by tagging us @ivytreestudio and use the hashtag #journalwithivytreestudio.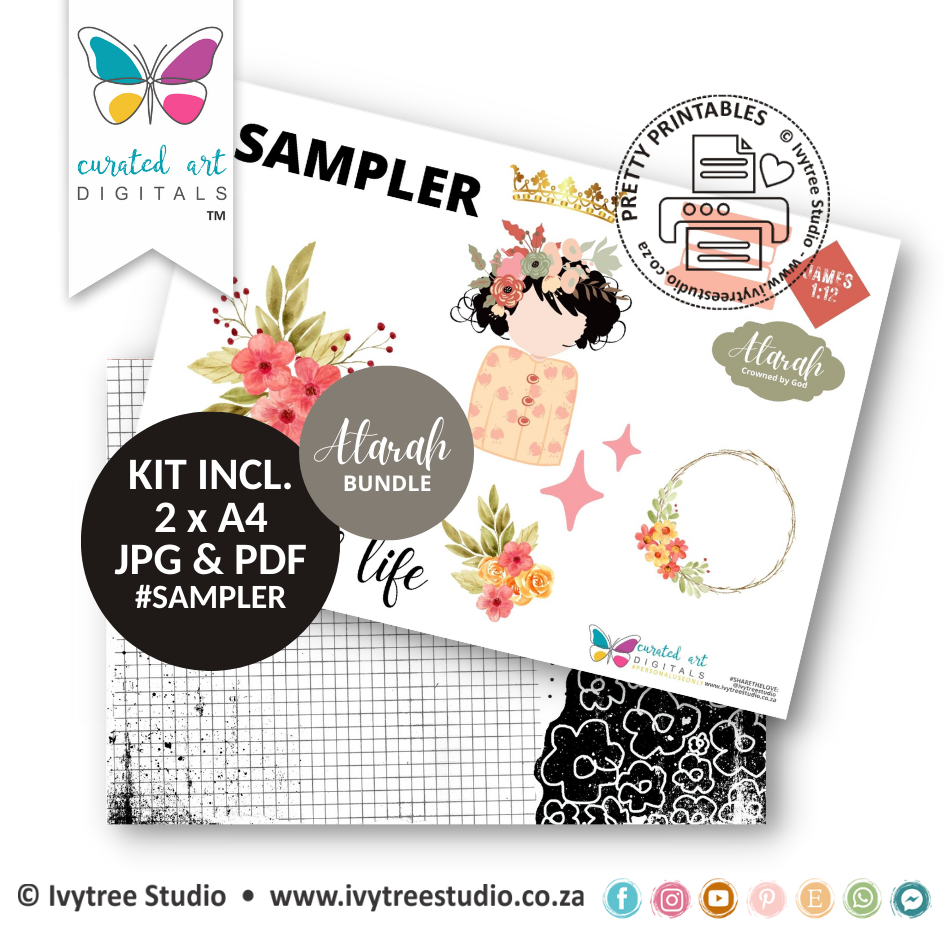 Here is a look at the kit coming later this week. Perhaps even as soon as tomorrow... it is on the topic of the Crown of Life and James 1:12. I am very excited for you to have this one as Henry gave some input on this one.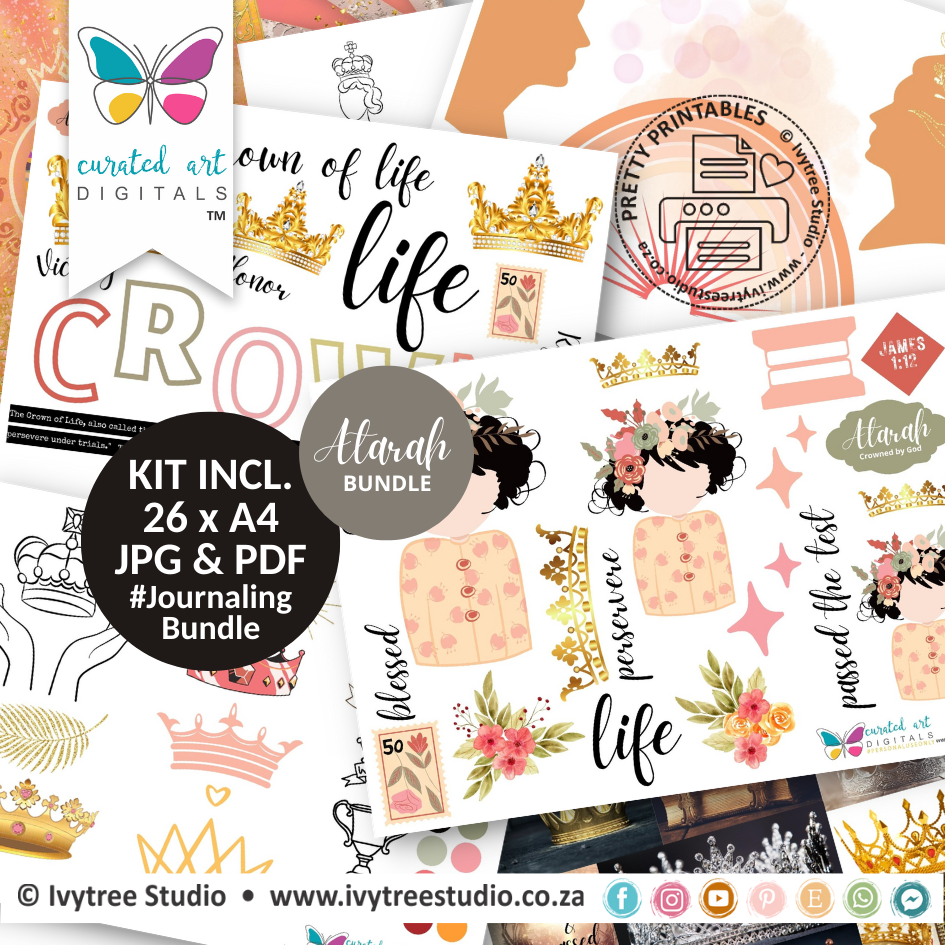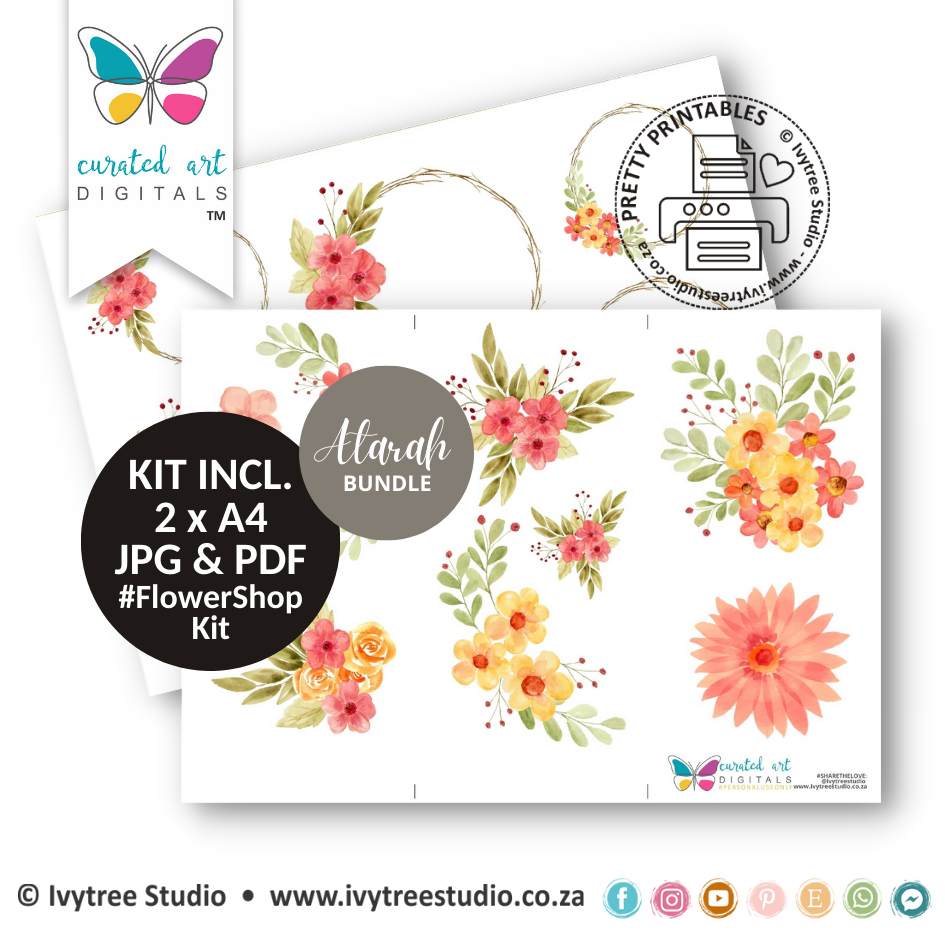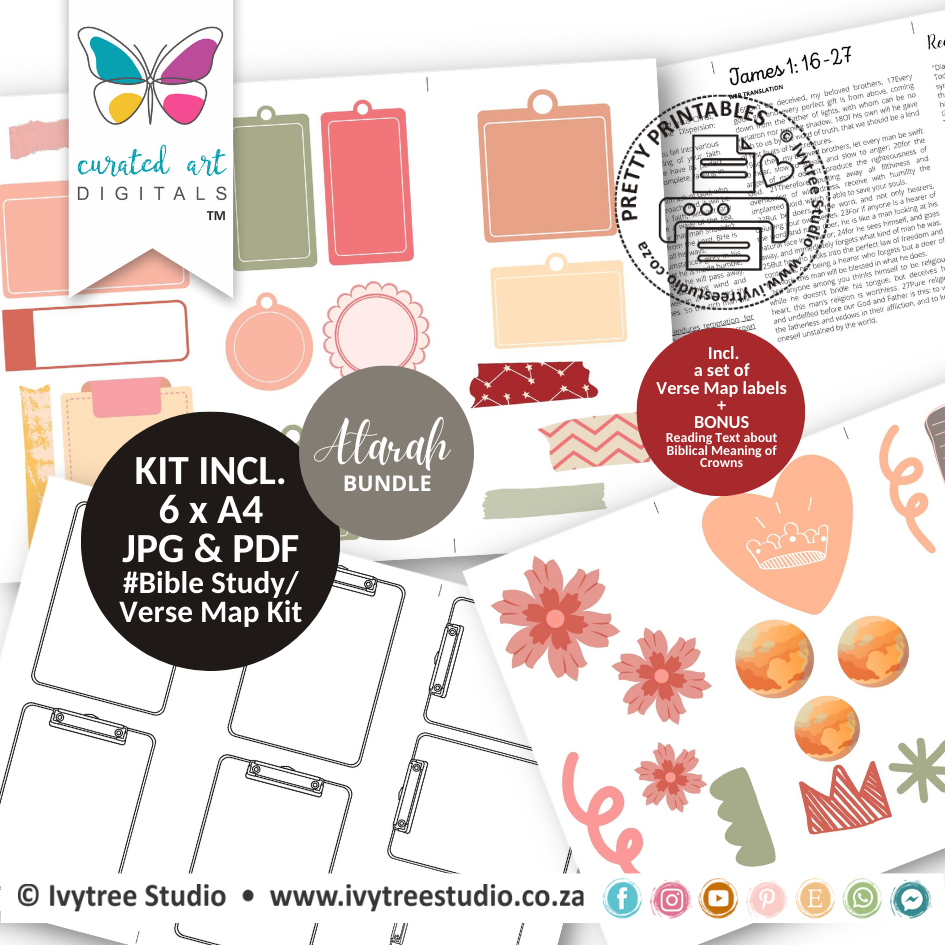 Ooooh and the Paperlove in this kit is so yummy. I am going to use mine at Camp.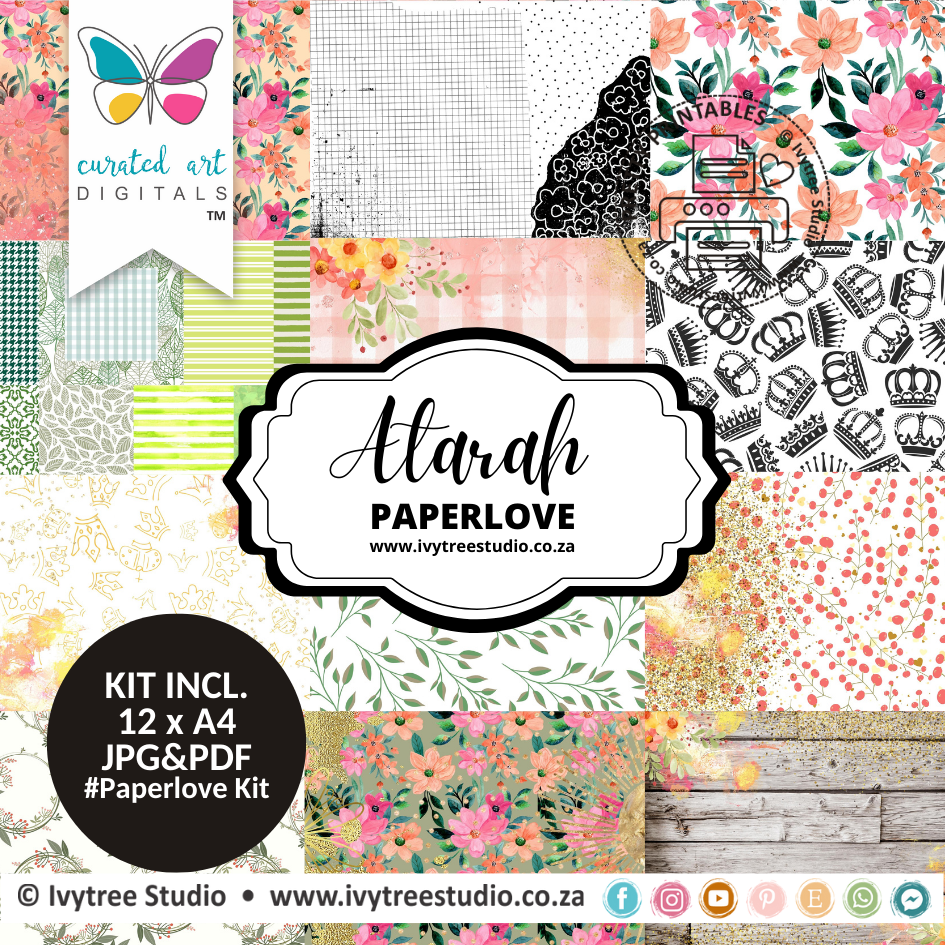 That's all for now, folks.
I will see you in the next post or around the corner on Social Media. I am trying my best to get back to my Youtube channel but life and the South African load-shedding issues keep getting in the way so I am staying patient for now and doing what I can.
Note that this platform encouraged me to add a goal to my page and my goal is: $2000 (I think it shows up in ZAR which is nothing really compared to US Dollar and would never get met to realise the goal)
THE GOAL:
I am in serious need of an Apple Ipad Air/Pro with the Ipad pencil. They are super expensive here in SA. I dream of also buying one for Surita so she can get back to doing her art for Ivytree Studio (so I should actually double that amount and man, that is such an unattainable dream right now for both of us) in between caring for my mom. If she had the Ipad, she could sit with my mom at times and just doodle until art forms spontaneously. I think it would inspire her and mean a lot to her as her laptop is outdated and slow. If you know her work, you would know what an amazingly talented artist she is. I and many of the Ivytree Studio followers miss her on the team. So please pray and keep supporting us. I also want to get another webcam so I can show my face in videos. It is just so much more personal, right. Please tell others about us and don't forget that you can: BUYMEACOFFEE for posting here and chatting with you, creating content and even signing up for my new LillyB Kit Club which I am building. It will offer me some more financial stability by having a regular income I can "depend" on. I say that with a wink, because I know that the only Person I should depend on for everything in this life, is my Best Friend, Father, King and Savior. So all the income earned on this platform will go directly to these 3 goals I have in mind. PS: I have already saved around $1000 from my shop earnings from the past year.
So the main thing is always the main thing and that is to pray. So pray for us as a family as we navigate this challenging season living in South Africa, trying to build businesses and livelihoods with all that goes with that, and staying safe and covered by His grace. Pray that we stay diligent in the tasks He places on us to serve and create content so women can gain a deeper understanding of His Word and grow in their creativity too. Please pray for the online classes I need to build in the coming months and the events (physical and online). I feel so very overwhelmed but the push from the Lord is big and I am taking it day by day and just trusting Him for the next step I need to take.
I pray for all of you too that the Lord would be faithful in His care of you and that you may always know that He is only a prayer away.
See you in the next one!
Love
Ansu
PS: not all my posts similar to this one, will always be public. Some of my content will be for LillyB Kit Club Members only so I hope you consider signing up soon.
linktre.ee/ivytreestudio
Enjoy this post?

Buy ivytreestudio a coffee