The annual report
The Ministry of Financial Surviving of the Photographic Free Republic of Jacopo's publishing the very first annual report about What did I do with the coffees you bought me over the past year.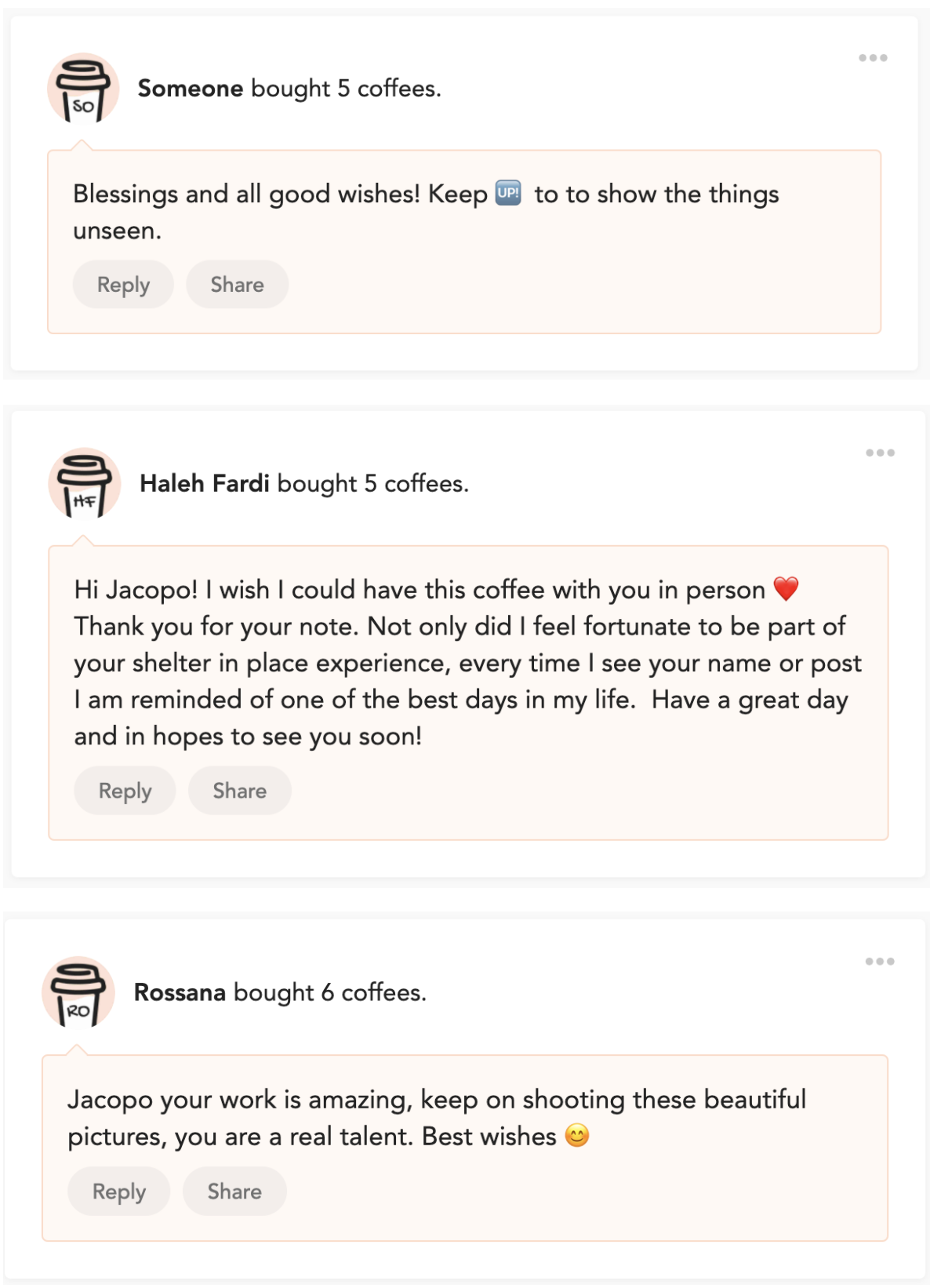 If you followed me on the IG stories you already know that from now, all the donations that will come from BuyMeACoffee will be invested in a trip, the first post-pandemic trip ever. But you may be interested in how I spent the donation received over the past 12 months, so... CLICK HERE TO READ THE REPORT!
If you've bought me a coffee and you're reading this, be proud. You helped somebody who's trying to do something for everybody: photographs.
And, happy new year btw :)
____________________________
CLICK HERE TO READ THE REPORT!
____________________________
Enjoy this post?

Buy Jacopo Rufo a coffee