Welcome!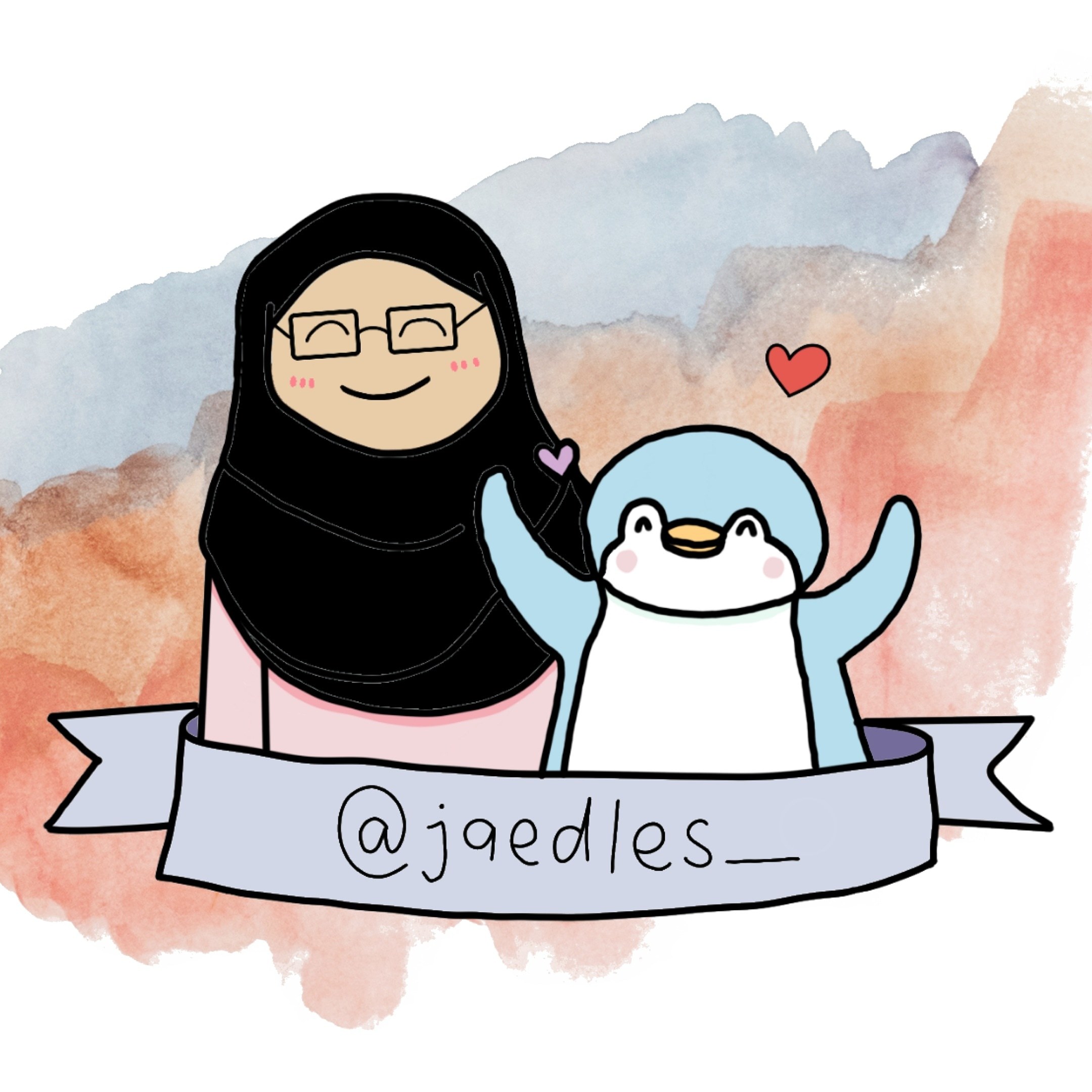 Hi everyone, welcome to Jaedles!
Let me introduce myself; my name is Izzah, I'm a full-time student who's currently in my final year studying English Linguistics and Literature in Malaysia 🇲🇾
Jaedles is inspired from my plush penguins 🐧 During my foundation studies, I had often been compared to a plush penguin, and people would actually call me "penguin" 😆 Two years ago, my best friend bought the exact penguin and we named him JaeJae!

Why JaeJae?
The name JaeJae means a lot to me 🌸
1) My family calls me Jaja or Jay or Jaymon
2) My bias in BTS is Kim Taehyung 💜
3) My bias in NCT is Jung Jaehyun 💚
After JaeJae came, I had bought Min Jae (short for Mini JaeJae), then Smol Jae (a smaller version of JaeJae) and was gifted T-Jae (a penguin that looked like he is wearing a tee) I've always wanted to do digital art and also spread my love for bullet journalling! In July 2020, I finally decided to open my shop via a local online platform, Shopee! I'm forever grateful for all the support and love I received from the launch until this day 💜💚 Through Jaedles, I've met more amazing talented people and learnt a lot!
Therefore for 2021 my aim for Jaedles is to spread my wings even further and hopefully accomplish more goals 🌸
Enjoy this post?

Buy jaedles a coffee