Let's talk about winter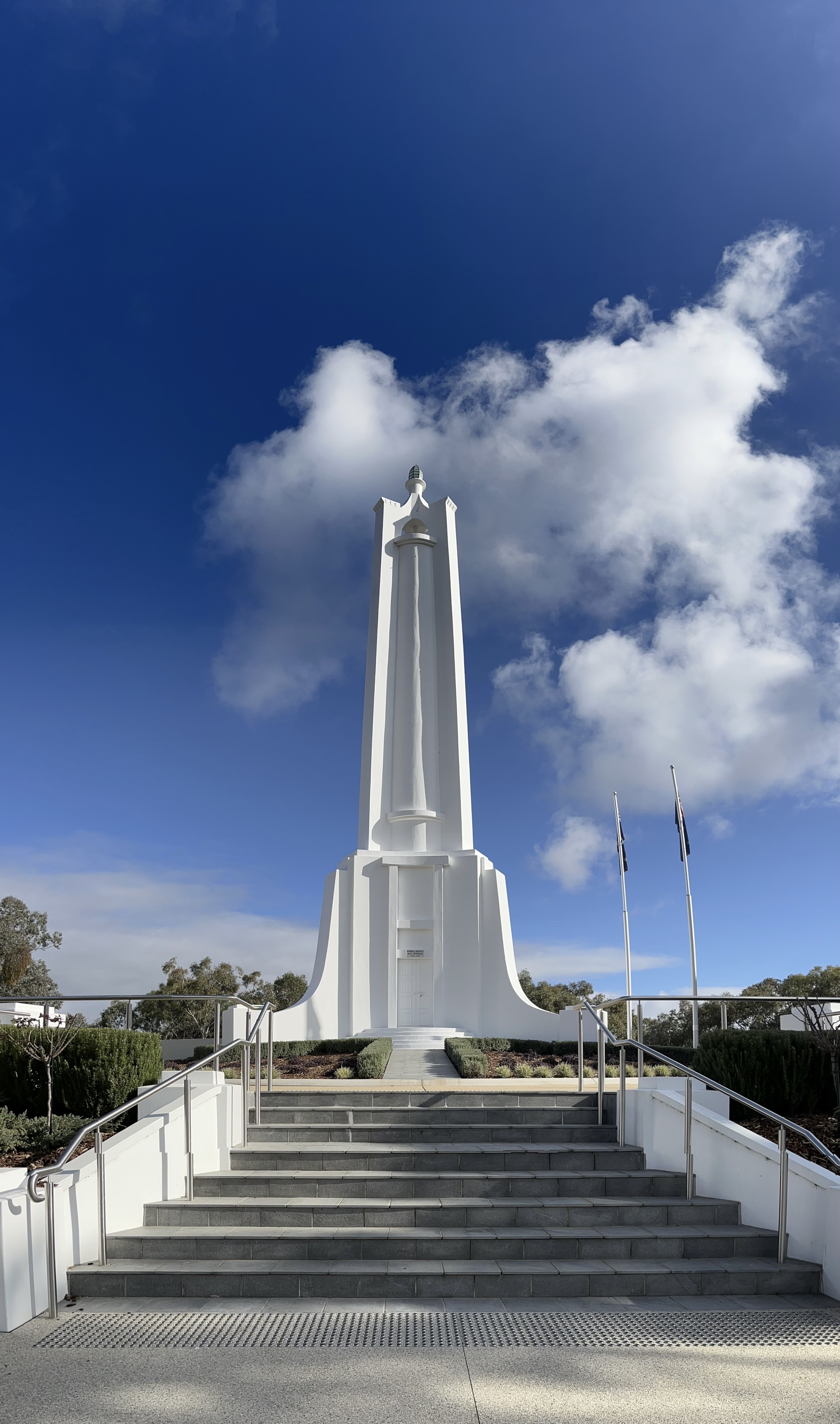 Albury Monument Hill. Taken by yours truly on one of my stupid walks for my stupid mental health 😅
Dear Coffee Supporters,
I realise it has been quite a while since my last post, so I do thank you for your patience. I have still been active on YouTube so hopefully you haven't missed what I've been up to.
Just looking at the last post I made and it was at the end of February. We are now well into the colder months in Australia and whilst I do love the cooler weather, I think I'm much more of a Autumn/Fall person (probably because I was born in April!). The last three months has allowed me time to contemplate and evaluate what I've been doing with my music and life in general.
Firstly, if you're a "YouTuber" yourself, you'll totally understand the feeling of burnout. Whilst I don't think I'm at that stage, I do feel discouraged about my rate of growth and the number of average views per video. I know metrics aren't everything but it's hard not to compare against other channels in my niche. I will say though, for the most part, that I'm on very good terms with other organ channels. I've never had a "viral video" or one that has taken off. I'm always looking at taking a step forward in terms of production quality, repertoire and variety of content. At the end of the day, my personal expectations aren't great but at some point the daily grind and going through the motions has slowly caught up to me.
I've noticed that I'm particularly sensitive to what I release now and I will only do things that I resonate with. There have probably been times where I've tried various ways to "beat the algorithm" and create content that wasn't really my thing, but that just left me feeling even worse. I have been running Virtual Vespers since September 2021 and it has the lowest view counts of all my content. However, I love putting it together and I actually get to participate in a weekly devotional activity (twice!—once through editing and the other by attending the premiere). I love working with Swell Vox and accompanying choral repertoire, as well as participating in a-cappella pieces. These too don't get as much traction as I would like and I feel a little discouraged because I don't want to disappoint the fellas, as they are the main part of it. I try to do everything I can to help and encourage others because I totally reminisce the times in my life where I could have sought or have been presented with more musical experiences and opportunities. It does feel good to help others, right?
Also, to be totally transparent and you'll probably already know, running a channel is not just an expensive hobby. It's one of my professions and streams of income. Yes, I try to build up streams of income because I cannot just be dependent on one (we all have living expenses). If a tripod loses one leg it fails to stand up! However, over a year ago I ditched Patreon because I didn't like the idea of dividing my audience and creating an exclusive club. I also don't have the time to create separate content for exclusive members. That's why I joined BMC—it allows people to support when it's best for them. Not too long ago, YouTube enabled memberships on my channel, along with Super Thanks.
If you attend a recital or concert, you are sometimes asked to leave a donation or purchase a ticket. You could see BMC and YouTube Super Thanks as just exactly that. If you decide to take on a monthly coffee or YouTube membership, it's like becoming a "friend of the channel" (and to be transparent yet again, YouTube takes a 30% cut and BMC isn't too bad). Revenue from AdSense is a big problem in the classical music scene because of the broken copyright system in YouTube. Even public domain works, especially Bach, get claimed and you have to fight and contest for it to be removed.
Anyway, what I'm getting at (and after reading what I've written thus far), is that I appreciate any form support and it keeps me going. Most importantly, I appreciate the comments and messages of encouragement. We all like a good old pat on the back, especially me! Send me a DM or email, call me if you have my number...I won't bite. At the risk of sounding needy, I am in fact openly asking for support. Mental health, especially amongst men, is something often swept under the carpet. To those reading this, if you need to chat, I'm open to listening too!
Right, so now that we've got that out of the way, here's some updates:
My most recent recital featuring works of Handel, Peeters, Bach and Dubois: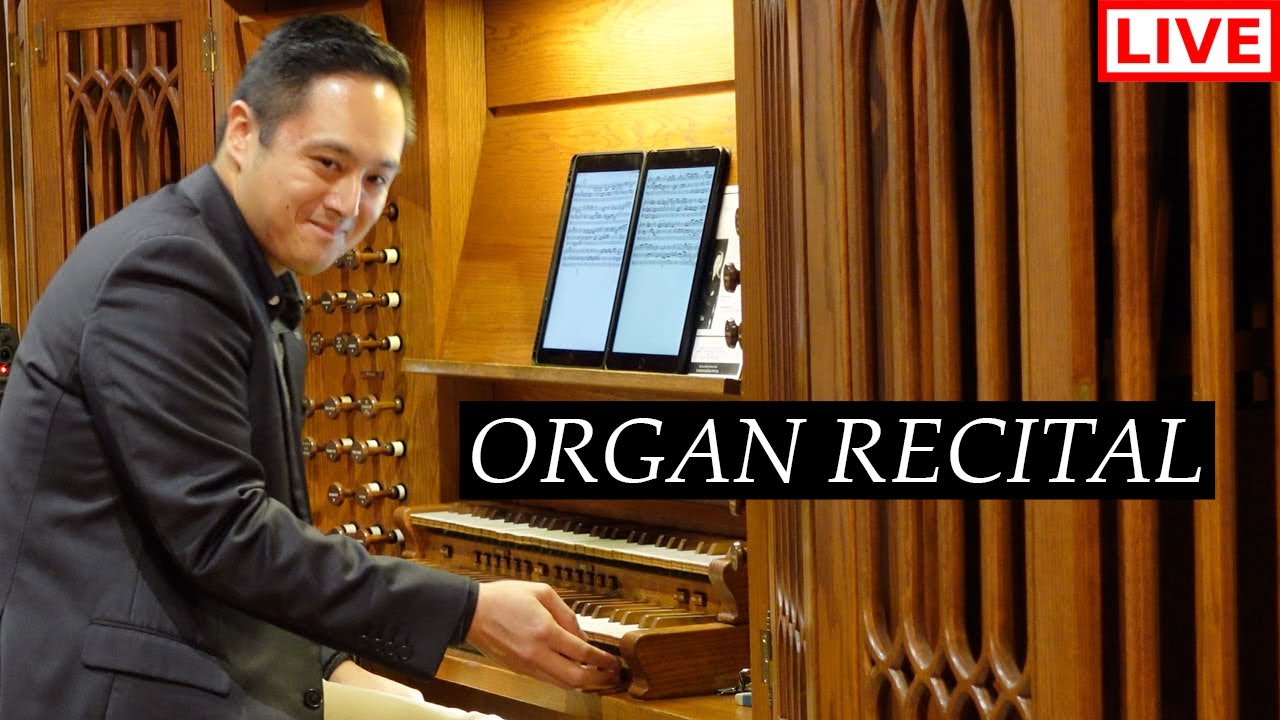 My latest Vespers service: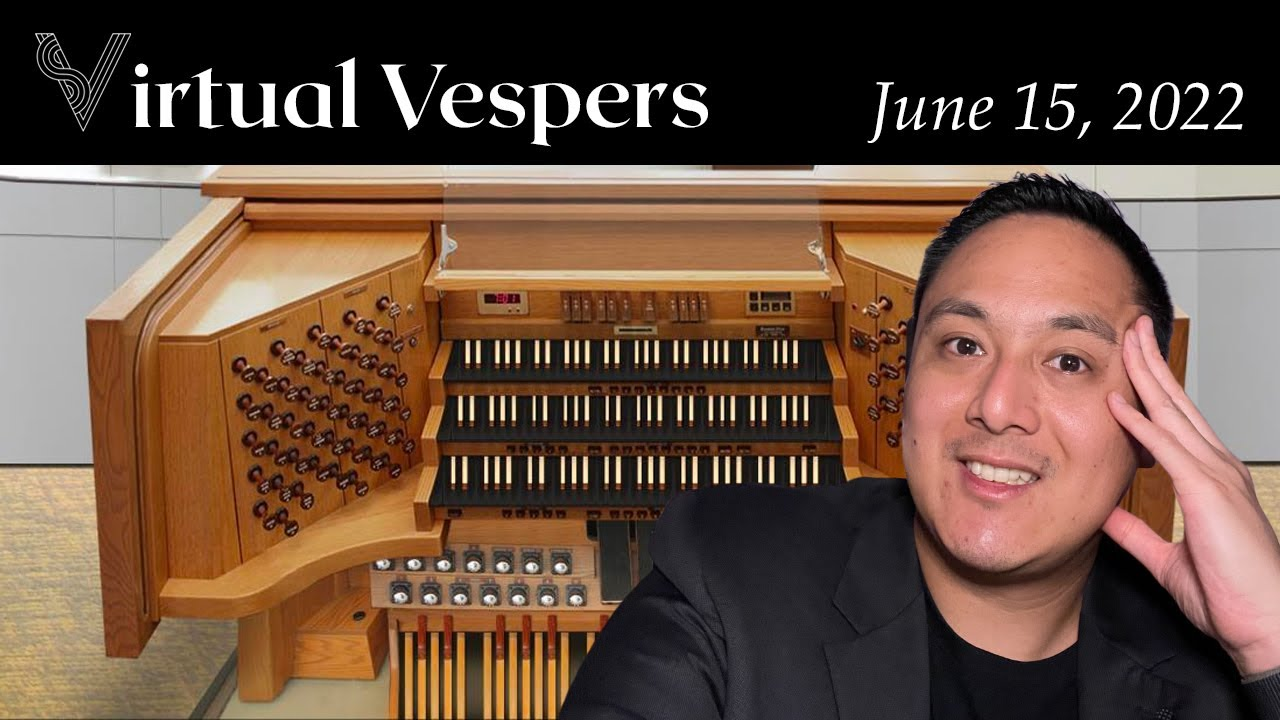 This weekend I'm going to Melbourne to participate in an organ eisteddfod. I'll also be taking a trip to Bernie's Musicland in Ringwood and will hopefully get a video of their organ room and give a short demonstration. Unfortunately I will not be able to film any part of the eisteddfod, but I'll let you know what happens (it's just for fun though!).

Next Friday I will be playing a recital in Canberra, hosted by RSCM Australia. This will be filmed and aired on the channel in due course: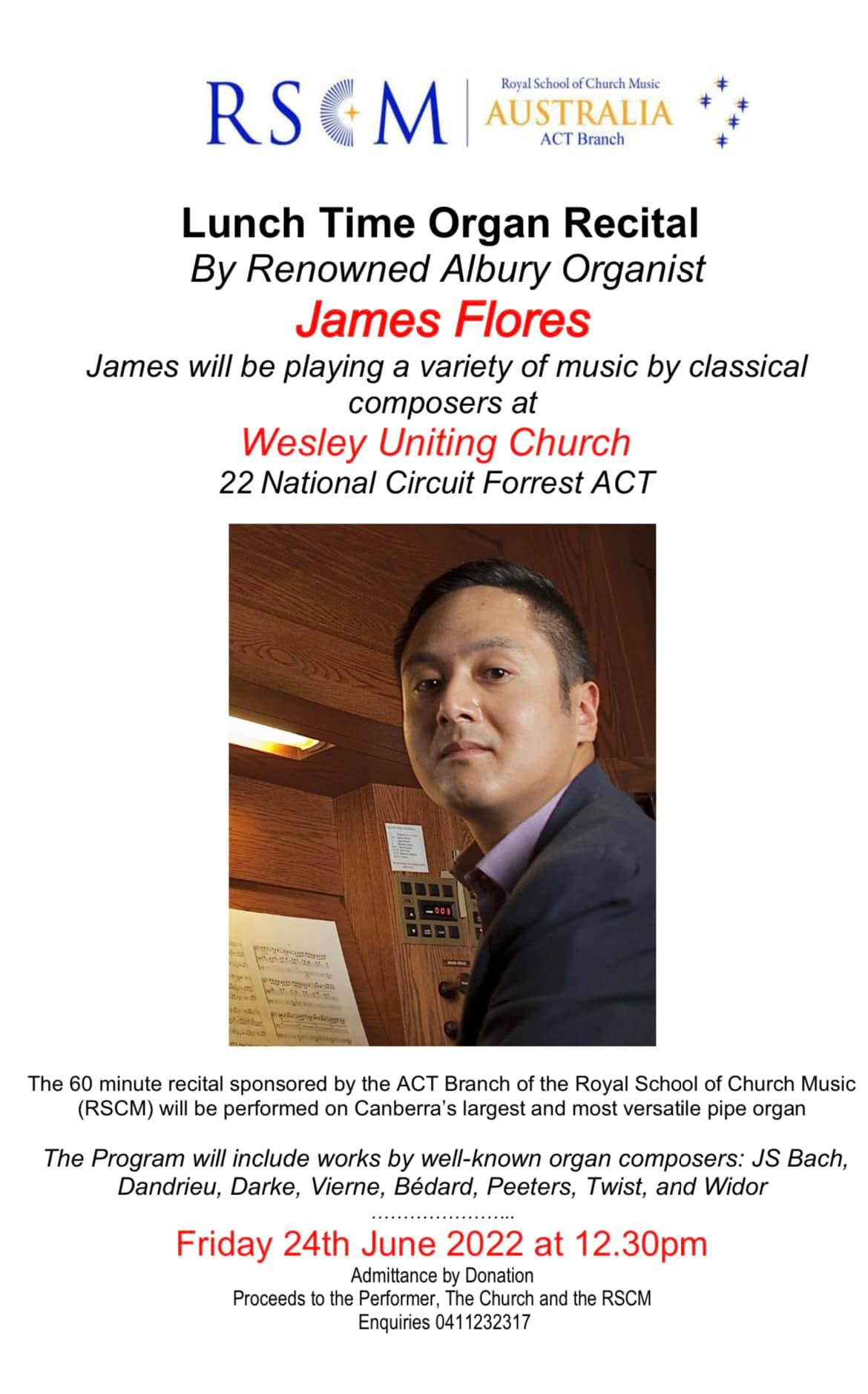 All the best and stay safe,
James Flores
Enjoy this post?

Buy James Flores a coffee