Organ recital (Fundraiser!)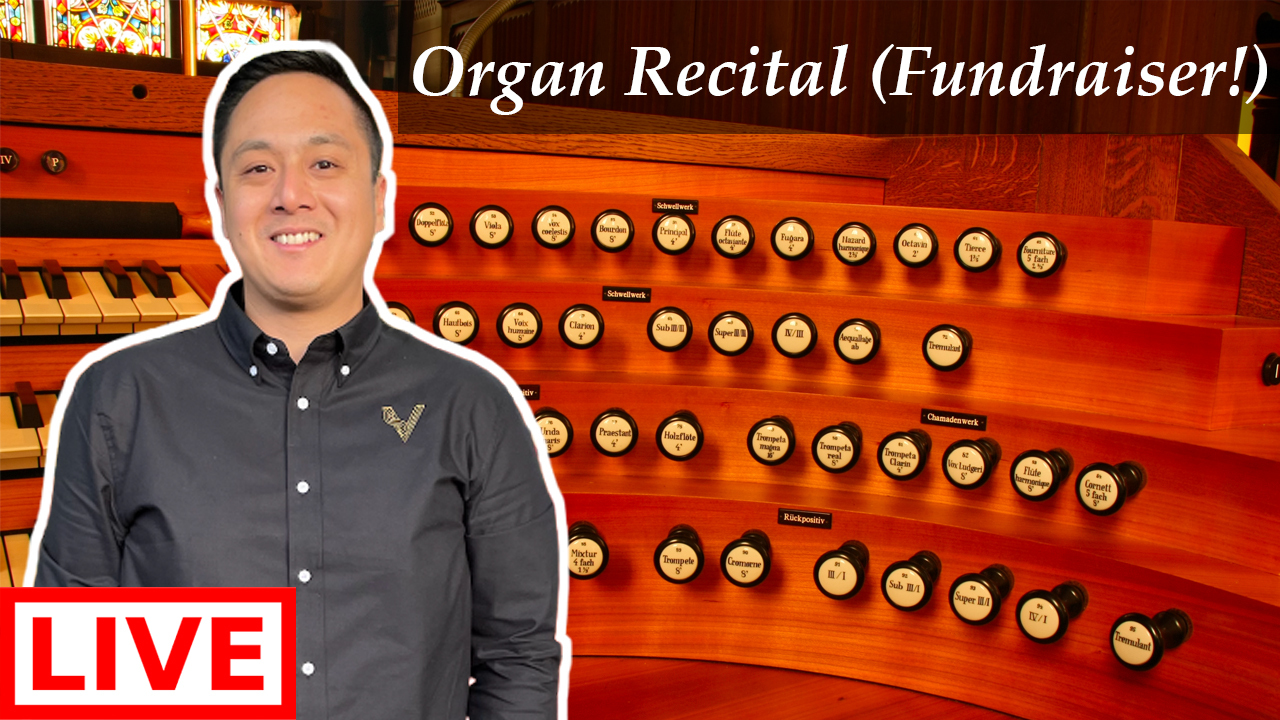 Hello! Welcome to this live organ recital which is a fundraiser for three upcoming concerts in December (all of which will be recorded and premiered on the channel). One of these concerts include a road trip with Swell Vox (my choir). Your support would be greatly appreciated to help offset our costs. In return we promise to bring you our music to the channel. THANK YOU!
PROGRAMME:
Graham Twist
Tuba Flourish
Toccata Giocosa
Dieterich Buxtehude
Passacaglia in D minor, BuxWV 161
Johann Sebastian Bach
Prelude and Fugue in A major, BWV 536 Erbarm dich mein, o Herre Gott, BWV 721
Percy Whitlock
Fidelis (Four Extemporisations)
Simon Preston
Alleluyas
Maurice Duruflé
Hommage à Jean Gallon
Eugène Gigout
Toccata in B minor
Fraser Gartshore
Prelude in D
Denis Bédard
Prelude et Toccata sur Victimae Paschali Laudes
Sample set: Billerbeck Dom (Sonus Paradisi)
Support my fundraiser: https://buymeacoffee.com/jamesflores
Enjoy this post?

Buy James Flores a coffee