Announcing My Mobile App, Cap It 🎉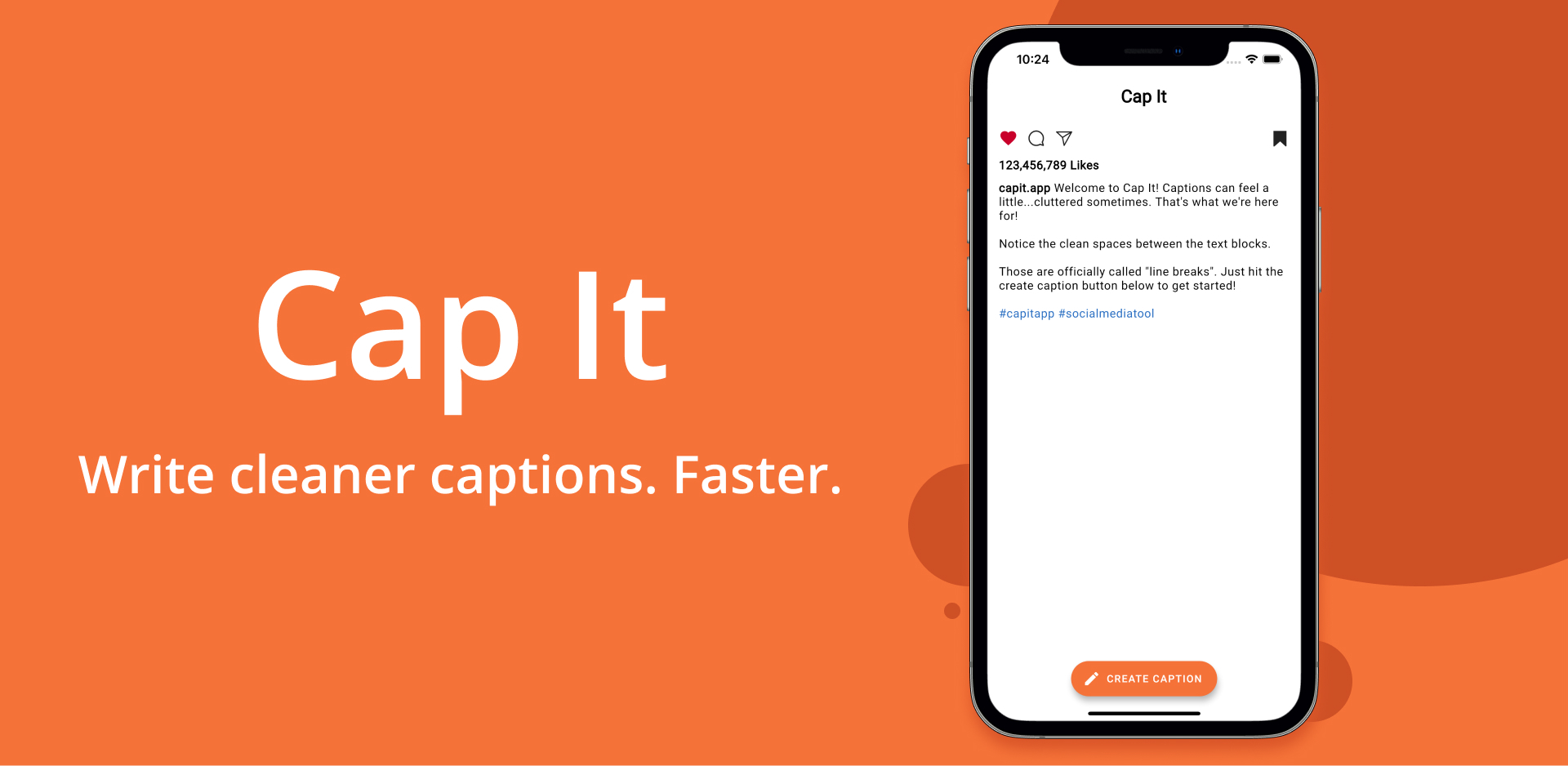 Hey everyone!
I wanted to take a second to announce that I do have a new mobile app released for both iOS and Android. It's called Cap It and the idea is that it is going to make writing captions on Instagram easier. For initial release it currently ensures that your line breaks are maintained after your caption is posted.
However, there are some new features I'm working on including a "quick tags" feature where you can add hashtags you regularly use in your captions just with a tap of a button. No going back to your saved note highlighting the text, copying, going back to your caption, and pasting. This is just one feature I have in the pipeline so if that sounds like something you're interested in please give it a shot and email me what you think at [email protected]!
Check out the website for Cap It HERE
Thank you and I hope you have a great rest of your week!
Enjoy this post?

Buy Jaydan Urwin a coffee