The Scream
So, here we are nearing the end of February.
I have very busy babysitting my granddaughters, Katrina, who is 11 and online learning, and Ella, who is almost 5 months old.
That has eaten away at some of my beading time. I used to bead during the day when my husband is at work. Now that I am watching both granddaughters I am going to change over to beading in the evening.
It will take some adjustment, but it's all good.
To update you on The Scream, I have finished 291 rows of 101 beads, equaling 29,391 beads so far!
It looks kind of dark, but I'm starting the most colorful part now. Lots of reds and oranges in the distant sky.
Thank you for your support.
Watch this space! (you know where I got that saying, LOL)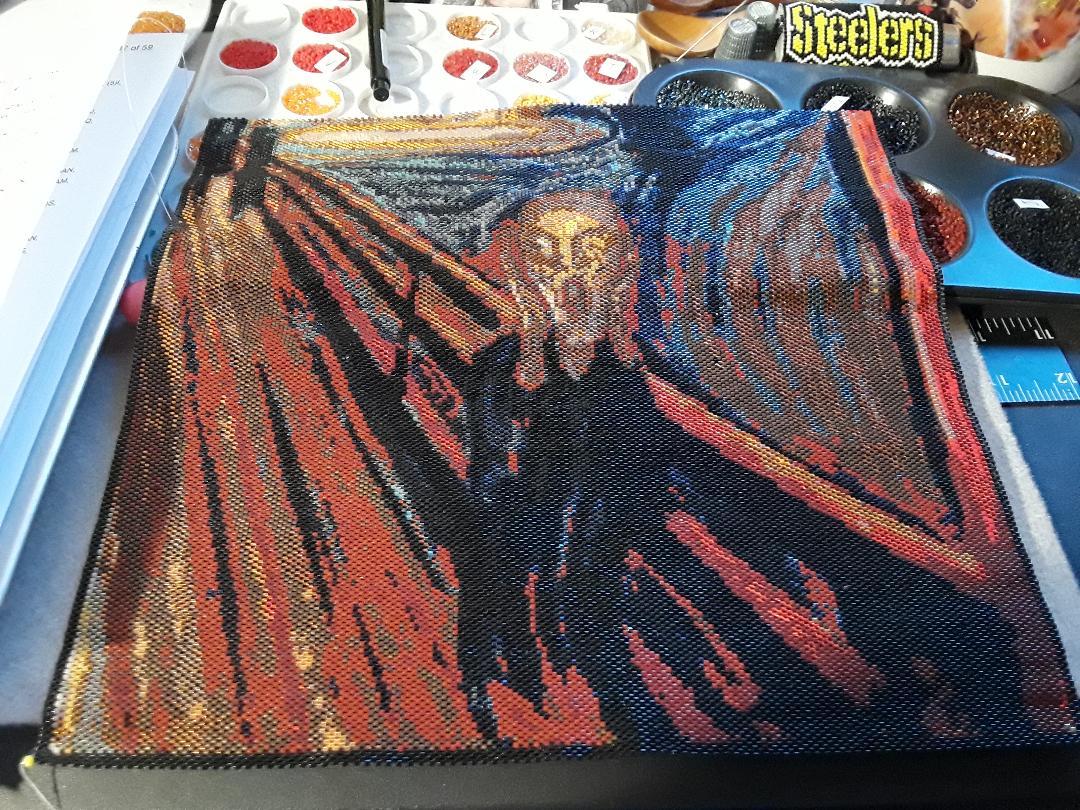 Enjoy this post?

Buy Jay Tuma a coffee