Polestar Finder
👋🏻
Yesterday I released the Polestar Finder, a small web app that notifies you when a specific configuration becomes available in your chosen market.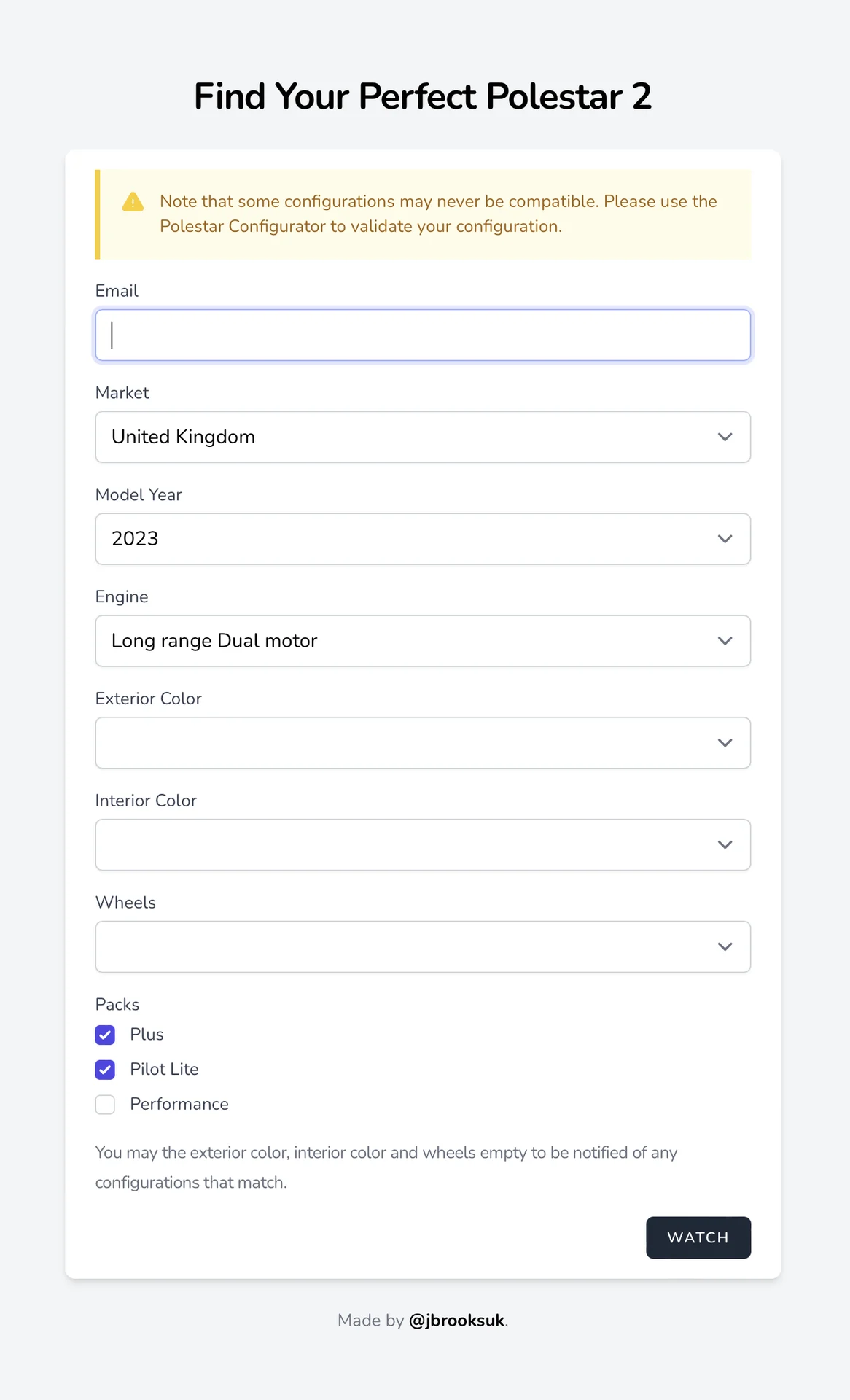 What started out as a small script for my own personal use has turned into something much bigger and better. Since releasing it yesterday, over 100 people have signed up to be notified when their dream Polestar 2 becomes available.
It supports multiple markets and dealerships in US and Canada.
Enjoy this post?

Buy James Brooks a coffee