Get VIP for unlimited Youtube thumbnail preview with chrome extension.
Global
https://www.buymeacoffee.com/JeffreyChen/e/12816
Taiwan (台灣請用以下贊助連結)
https://cart.cashier.ecpay.com.tw/qp/jPgC
(啟用 VIP 中文說明在下面)
How to activate your VIP?
Right click and click "Enter VIP key"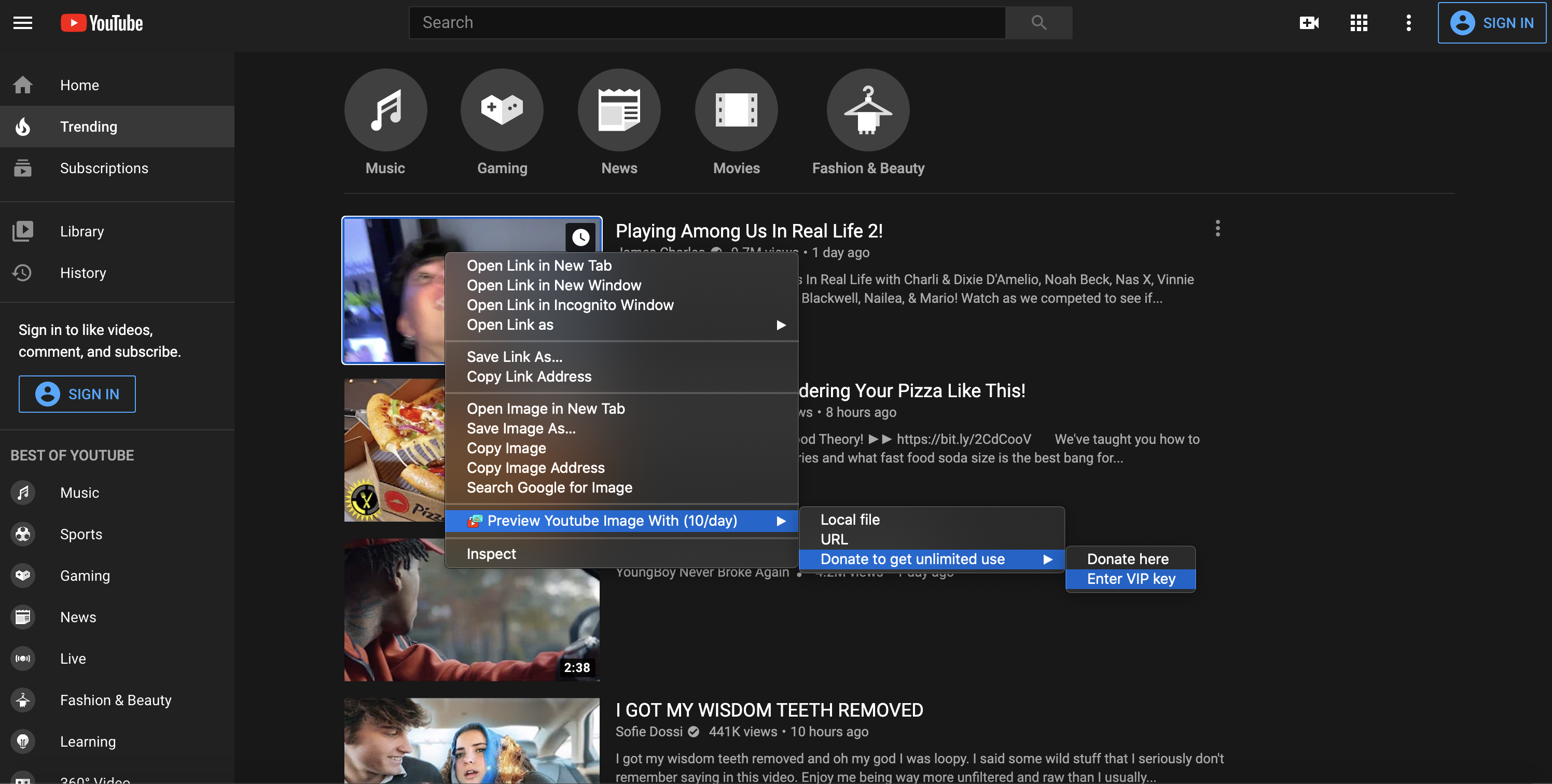 Enter your license key received from email ( check your spam mail )

Happy to use with unlimited thumbnail preview !!
Thank you for your support 🥰
(中文說明)
按右鍵點選 [輸入VIP金鑰]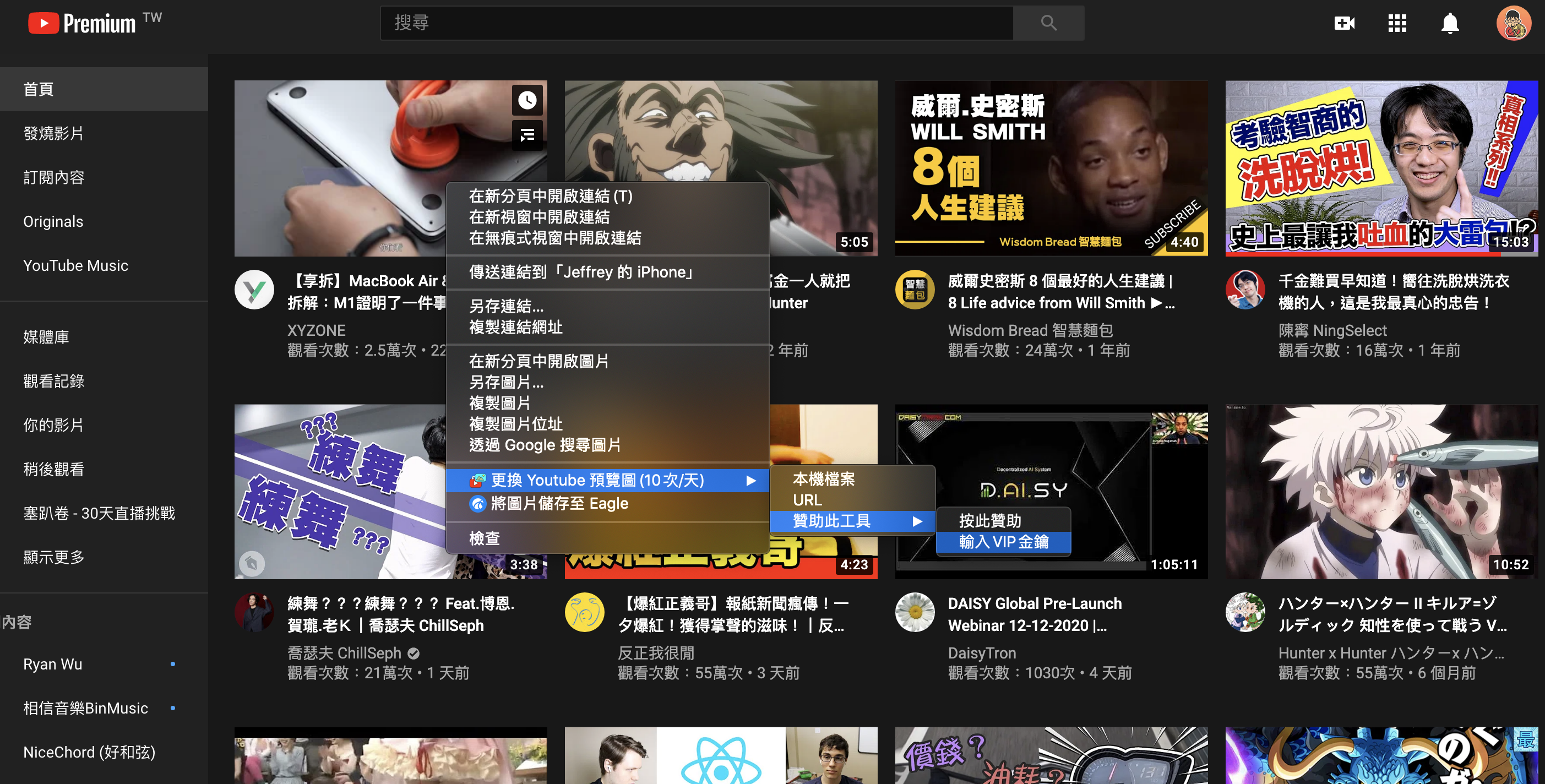 輸入金鑰 (會透過 Email 寄出,請留意垃圾信箱)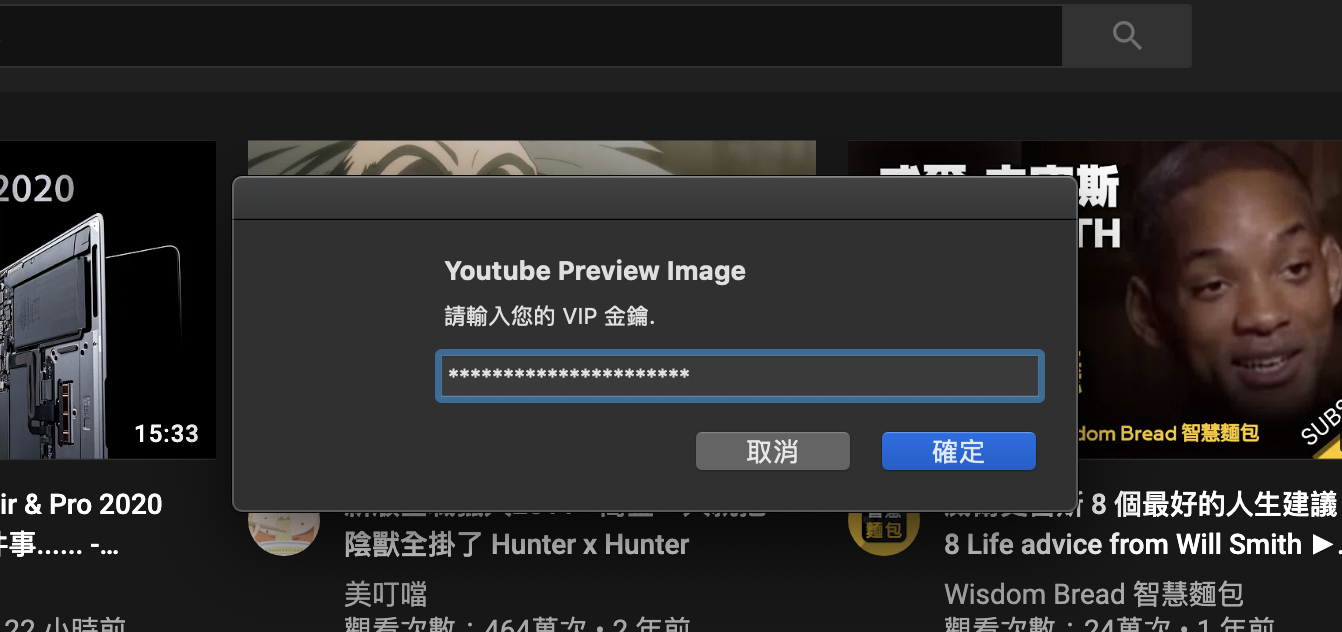 享受 VIP 無限次數縮圖更換預覽吧!
謝謝你的支持🥰