2022 Philippine Presidential Elections - Candidate Overview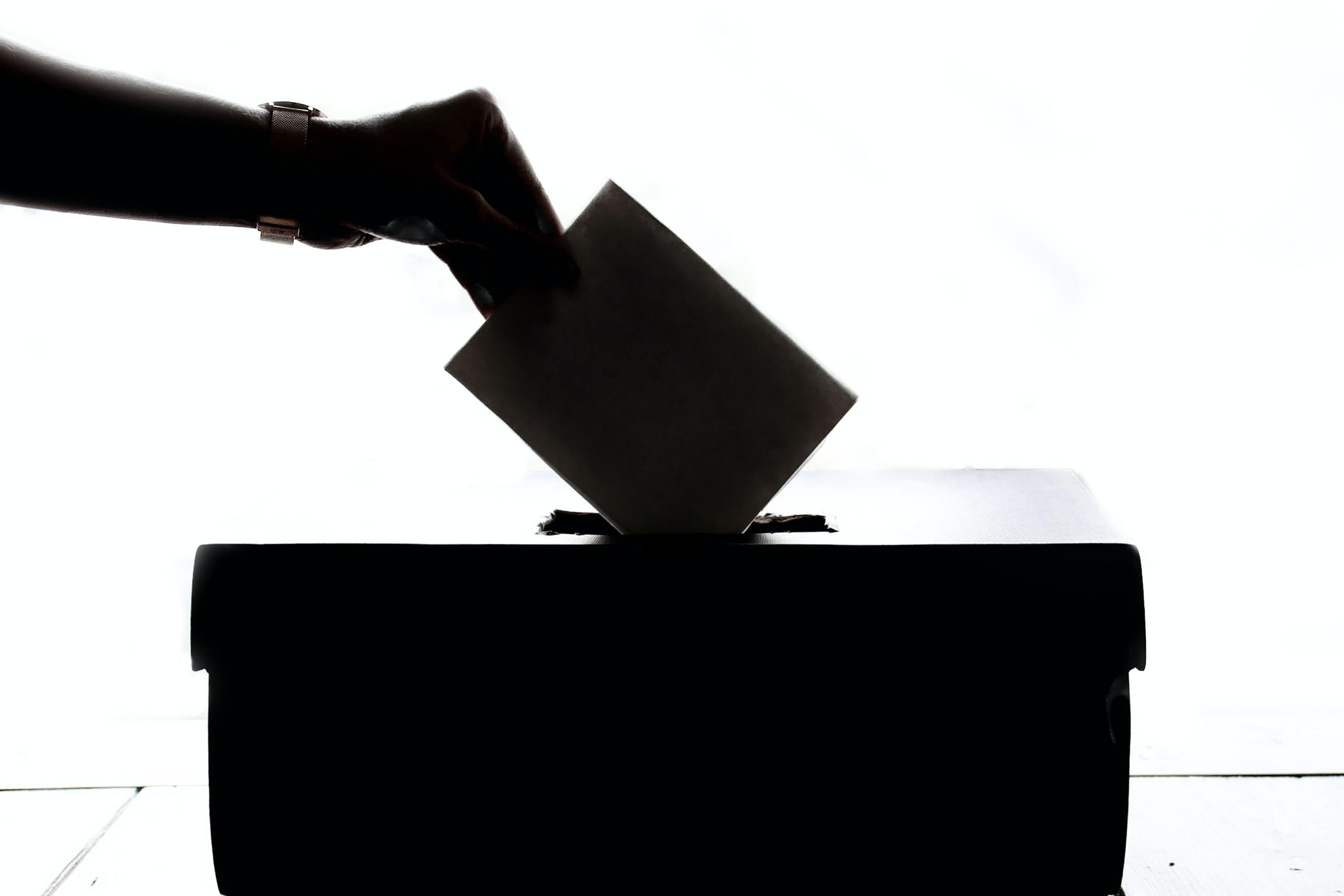 As we approach 2022 Philippine Presidential Election Day on Monday May 9th, 2022, we watch the rise of international political engagement across the diaspora... particularly online.
Our fabulous and talented intern, Paulette Imperial, from the Bulosan Center for Filipinx Studies of UC Davis, California was gracious enough to put together a short synopsis on the popular running candidates. Paulette has a unique interest in genealogy and learning about political dynasties. She's been conducting her own independent research on the candidates/families of candidates currently running for President, and decided to share it as a resource to our TFAW/TJN community.
This offering is the first of a TWO-PART resource that will also contain an in-depth overview on the topic to follow.
Whether you're a PH-citizen contemplating who to vote for, or just a curious soul looking to learn more about the political landscape of the Philippines, please enjoy this brief overview of candidates currently leading the polls.
👇🏼👇🏼👇🏼
Ferdinand Marcos Jr.: A.K.A. Bongbong Marcos or BBM.
Political Party: Partido Federal ng Pilipinas Federalist & conservative (center-right)
Running Mate: Mayor of Davao Sara Duterte (daughter of current president)
Supporter Nickname: BBM Supporters, Marcos loyalists, or DDS (Diehard Duterte Supporters)
Marco was a former senator and the former governor of Ilocos Norte. He is notorious for being the only son and the namesake of his father and the former dictator, Ferdinand Marcos, and former first lady Imelda Romualdez Marcos. Both sides come from families with political backgrounds, and the Marco's are notorious for their ill-gotten wealth, human right violations, and crony capitalism. He tends to dismiss the harsh realities of his father's regime. He is anti-divorce, anti-same sex marriage, anti-abortion, pro-death penalty, and federalist.
Emmanuel Dapidran Pacquiao Sr.: A.K.A. Manny Pacquaio
Political Party: PROMDI(Progressive Movement for the Devolution of Initiatives)
Devolution or decentralization Ideologies (center-right)
Running Mate: Lito Atienza (House Deputy Speaker & Former mayor of Manila)
Pacquiao is a world-renowned boxing champion, and like many other public figures in the Philippines, shifted his focus towards politics and became a senator. He has used his role in the senate to propose a Philippine Boxing and Combat Sports Commission that "would support the growth of boxing and other contact sports, encourage the discovery and training of 'world-class' boxers and combatants and enhance their welfare, and promote the country as an international or regional center for these sports." during the pandemic. Pacquiao is in support of the death penalty and federalism, but is anti abortion, anti-same-sex marriage, and anti-divorce.
Maria Leonor Gerona Robredo, A.K.A. Leni Robredo
Political Party: Running Independent (Robredo has Liberal, left ideologies)
Running Mate: Senator Kiko Pangilinan
Supporter Nickname: Kakampinks (portmanteau of "kakampi" meaning "ally" in Tagalog, and "pink", the color of her campaign theme)
Robredo is the current vice president of the Philippines, under the Duterte administration. Unlike American politics, the president and the vice president are voted in through separate elections, although both Leni and Duterte political affiliations lean left. Robredo's political career began after her husband, former secretary Jesse Robredo of the interior and local government, perished from an airplane crash back to Naga City from Cebu. He was known as a respectable and fair public servant, and it catalyzed Leni to become a public servant too. Her story parallels that of Cory Aquino's, whom inspired her during the EDSA revolutions. She and her ancestors have a background in law. Her running mate, Kiko, is the spouse to one of the most popular Philippine public figures & celebrities, Sharon Cuneta. Leni is anti-death penalty, anti-federalist, anti-abortion (but somehow willing to decriminalize abortion), supports same-sex marriage, and anti-divorce (wants to make annulment more accessible/affordable).
Francisco Moreno Domagoso A.K.A. Isko Moreno
Political Party: Aksyon Demokratiko (Center to center left)
Running Mate: Willie Ong, senatorial nominee and cardiologist
Isko Moreno is the current mayor of Manila and has participated in politics since the late 1990s. He was born to a lower-middle class family in Tondo, Manila. He was apart of the entertainment industry prior to running for councilor in Manila and working his way up the ranks to his current mayoral role. Moreno was elected by a landslide in the elections for mayor of Manila, however was unsuccessful in his senatorial run. He advertises himself through his "streetboy" familiarity because of his upbringing and background. He is also for bettering the communities of impoverished regions of the Philippines. There are some controversies regarding where he gets his money for advertisement campaigns. He supports the LGBTQA+, however only to an extent as he does not support same-sex marriage. He supports divorce.
Panfilo Morena Lacson Sr. A.K.A. Ping Lacson
Political Party: Partido Reproma (social conservatism) (center-right)
Running Mate: Tito Sotto, President of the Senate
Ping Lacson is current senator and the former director general for the Philippine National Police (PNP). He most notable for his anti-corruption bills. He ran for president back in 2004 under the Laban ng Demokratikong Pilipino party (center-right), however he did not win.
In terms of family relations, his son has a child with Jodi St. Maria, an actress known for one of the most popular teleseryes in the Philippines, Be Careful with My Heart. His running mate, Tito Sotto, was also very involved in the entertainment industry prior to switching to politics, and is married to Helen Gamboa, the maternal aunt of Sharon Cuneta. This makes Sharon Cuneta related to two vice presidential candidates; her uncle and her husband. He supports the death penalty and divorce, but is anti-abortion, anti-same sex marriage, and anti-federalist.
Leodegario Quitain de Guzman A.K.A "Ka Leody" De Guzman, Leody De Guzman
Political Party: Partido Lakas ng Masa (Democratic socialism) (center-right)
Running Mate: Walden Bello, congressman, social worker, activist
Leody is currently the chairperson of the Bukluran ng Manggagawang Pilipino, which is a socialist trade union. He has progressive, socialist ideals. He strives for better working conditions in the Philippines and for systemic reformation. He attributes his beginnings to activism due to the Marcos regime. One thing that definitely appeals to him in contrast to other presidential candidates is that he supports divorce, same-sex marriage, and abortion. De Guzman is anti-federalist and anti-death penalty.
__________________________________________________________
Maraming salamat to Paulette, for putting this together to share her invaluable knowledge with us.
Thanks for reading part one of our two-part 2022 PH Presidential Election Overview/Guide. STAY TUNED for PART TWO, coming soon to www.buyusboba.com!
💛 Jen & Nani
Enjoy this post?

Buy Jen and Nani a cup of boba