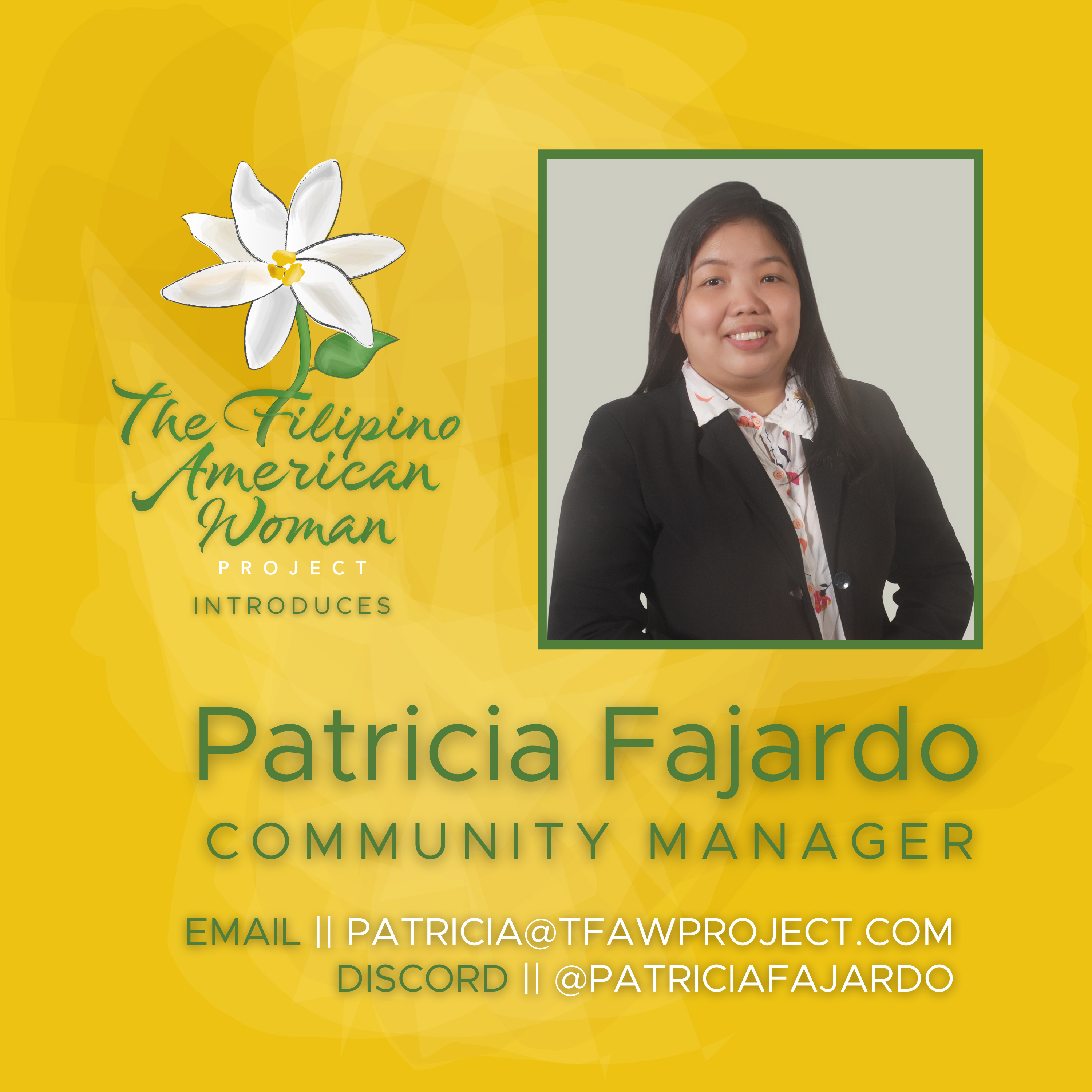 Patricia has been working behind the scenes with Jen Amos since 2019 on various projects. Now, we're happy to announce that she will be taking a more visible role with TFAW Project! 🥳 Patricia will be another point of contact for our growing community. You'll likely find her active on Discord, social media, and the many ways we engage with all of you!
We asked Patricia a couple of questions to get to know her more...
What did you do prior to working with Jen?
Jen was my first ever virtual client in Virtual Assistance (VA) community way back 2019. I was a full-time Customer service representative before I shifted as a Virtual assistant.
Why did you decide to work with Jen?
Jen is the first person to offer me a unique working set-up working at home. She is not that strict with the specific times that I have to work, especially since we are living in different time zones, so long as I finish my tasks on time. Also, even if there are ups and downs I will still choose to work with Jen because she believes in my work ethic and I know that her success is my success, too.
What has your working relationship been like with Jen, and now, Nani?
It's my pleasure working with Jen and Nani. Jen, has patiently taught me on how to be an effective virtual assistant. I learned a lot from her on leadership. I had a very healthy relationship with Jen and now with Nani both of them are very approachable and understanding. Looking forward to more years of working together!
Is there anything in particular that you enjoy when it comes to your work with The Filipino American Woman (TFAW) Project and Tsismis with Jen and Nani (TJN)?
I really enjoyed editing episodes on Headliner.app. Aside from editing, I used to enjoy listening to the podcast. I learn a lot with every episode!
Is there anything else you'd like for our community to know about you?
I'm a pure Filipina and a working momma of 2. Recently, I started a small business we are selling a Homemade siomai, (it's a Filipino style dumpling). I enjoy spending my available time selling dumplings if I'm not at work.
In your opinion, why is it worth it for our community to financially support us on BuyUsBoba.com?
People should support us on BuyUsBoba.com so that we are able to continue providing a quality show and inspire many with our Filipino - American stories. I know that our community has a lot to offer, a lot of growth potential, and a lot to share about Filipino culture. Lastly, on a personal level, your support helps me to sustain my family needs here in Philippines. Thank you!
Be sure to greet Patricia in our Discord community @PatriciaFajardo!