Coming Soon: Rising Filipinas Presentation Recap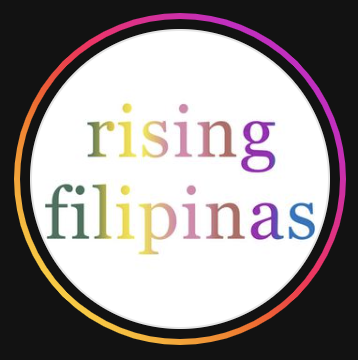 🚨 COMING SOON: Powerpoint slides & Additional Resources from Jen & Nani's Rising Filipinas Workshop on Thursday, January 19, 2023 @ 6 PM (PST) / 7 PM (MST) / 8 PM (CST) / 9 PM (EST).
The mission of Rising Filipinas is "to equip the next generation leaders by providing educational, relational, and financial resources. One of our goals is to carefully curated to host candid connections in a non-competitive, non-shaming environment. We thrive in open exchange of ideas, information and strategies for facing the latest challenges we are all facing today. Throughout the year we offer virtual workshops and live events to help Filipino/x/as grow professionally and personally all while creating a thriving life." Learn more at https://www.instagram.com/risingfilipinas/
✅ Workshop Title: How to Create a Sustainable Podcast Show and an Online Community with the "Build As We Go" Mentality
Description: Back in Summer 2019, Jen and Nani never expected to be where they are today as podcasters, content creators, and now business partners. Later with 200+ podcast episodes, two award nominations, two academic papers, multiple media features, and a growing online community, they share how you can create a sustainable show and an online community with the "Build As We Go" Mentality.
⭐️ Post-Event Offerings ⭐️
Check Out TFAW Project's Free Academic Papers
Learn More About the Development of TFAW Project in our past Media Features
Contact Jen via TFAW Project
Contact Nani
📺 How can I watch the video replay of your workshop?
Rising Filipinas Team has graciously allowed us to offer the video replay of our workshop to our Tsismis with Jen & Nani Podcast Subscribers! Subscribe to our private podcast today 👉 https://bit.ly/tnf-podcast
Enjoy this post?

Buy Jen and Nani a cup of boba