Astro Journal 2023 is out now!
Astro Journal 2023 is now available in paperback and on Kindle at Amazon, and as an EPUB from my Payhip store! The paperback may take a little while to be available for orders in some Amazon stores but be patient – it should only be a few days...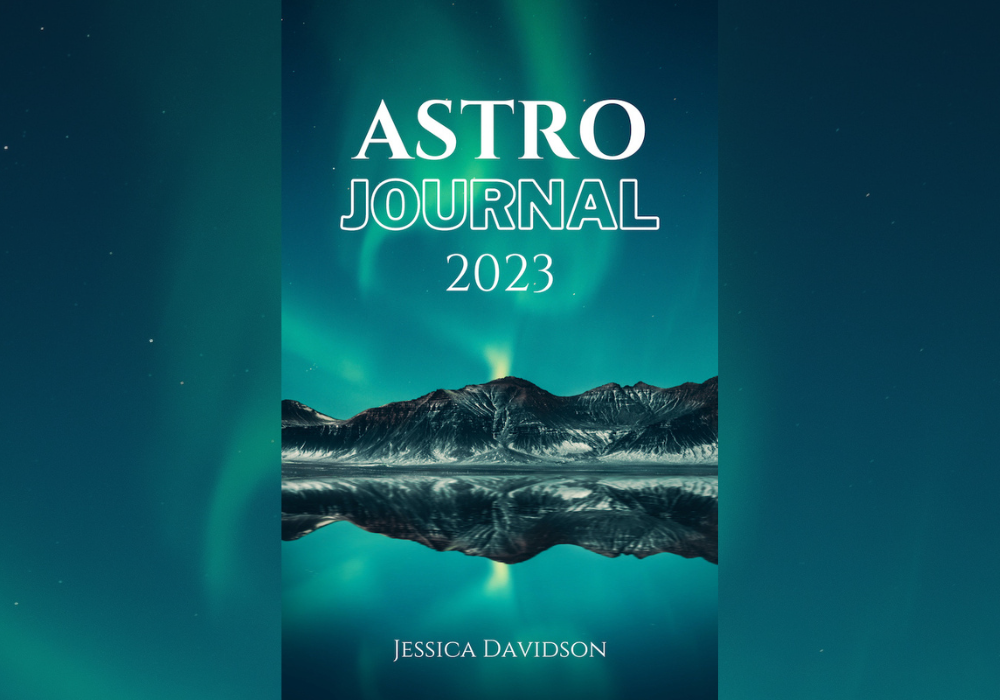 The Astro Journal paperback is a practical workbook for astrologers that provides astrological guidance for the year ahead and space for you to record your experiences along the way. The digital versions include the same text as the paperback but you will need your own journal in which to make notes and explore your transits. You can use it to track your growth and spiritual awakening with astrology, or anything else that takes your fancy.
Astro Journal 2023 includes sections on how to plan using astrology, interpretations of all major transits, lunations, eclipses, and retrogrades, plus keywords for planets, signs, and houses, and online resources. It uses the tropical zodiac and the dates are for GMT/UT.
The text is improved from the 2022 book and the astrological interpretations are slightly longer with more detail than last time. Since the book is longer, it costs more to print so I've had to put the price up a touch, but not much. It's still cheap as chips for what you get. You can get your copy here:
If you don't like Amazon and are happy to use a digital copy of the book, you can buy Astro Journal 2023 from my Payhip store where you'll get an EPUB and PDF. The EPUB can be read on any generic e-reader, plus Apple Books, Kobo, and Nook, and the PDF should be readable on anything.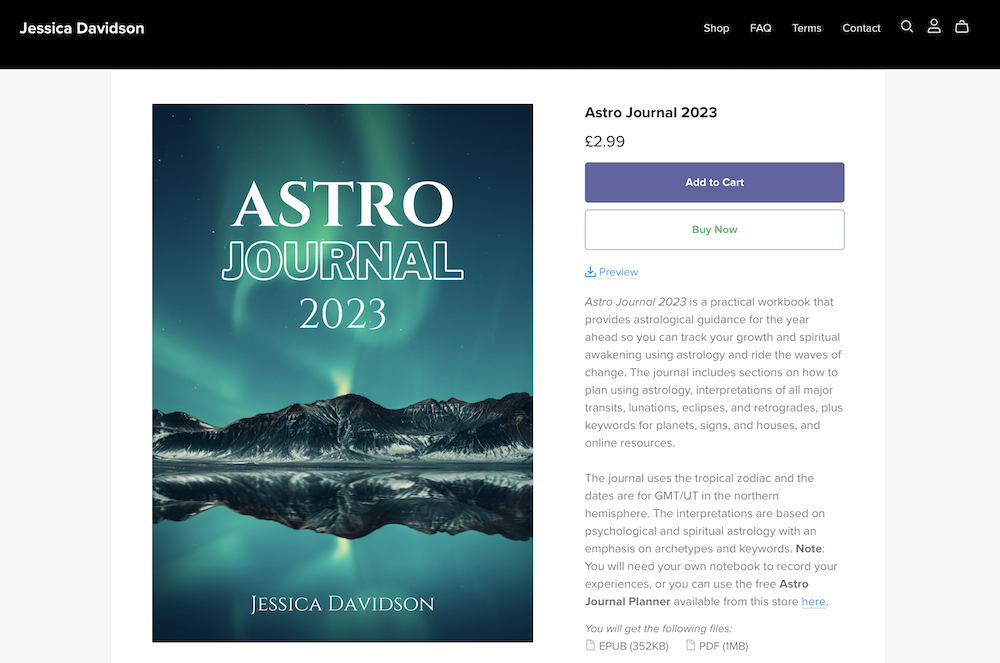 As with the Kindle, you will need your own notebook in which to write and keep track of your transits. Or you can download the free Astro Journal Planner, a printable PDF that replicates the interior of the paperback journal sections for you to write on. The planner is also available from my Payhip store so remember to add it to your cart when you buy Astro Journal 2023!
When you visit my Payhip store, please read the refund policy and terms before you buy anything. Basically, I don't offer refunds for books for a variety of reasons, mainly due to the nature of digital products. You can also find answers to any questions you might have in the FAQ. And please remember to download your files once you've purchased them! Any problems, get in touch and I can help. 😊
I hope you find Astro Journal 2023 helpful during the coming year and remember to leave a review on either Amazon or Payhip. Here are the links again:
Happy journaling!
Enjoy this post?

Buy Jessica Davidson a green tea