Astro Journal November 2021
My new book Astro Journal 2022 is coming along nicely and should be with you soon – all being well – and that brings us to the challenge of November. The Sun is now in Scorpio, followed by Mars on 30 October and Mercury on 5 November so the Saturn Uranus square starts to get triggered again. This is especially relevant if you have fixed placements in your chart, but it's likely to affect everyone.
This is a good time for breaking out of bad habits and structures in your life that have become too limiting. There are multiple triggers to both Saturn and Uranus as the planets move through Scorpio, so you'll have lots of opportunities to make changes to your life. Expect disruption and surprises, sudden shifts and reversals, and even accidents and explosions – keep an eye on La Palma and other volcanoes too.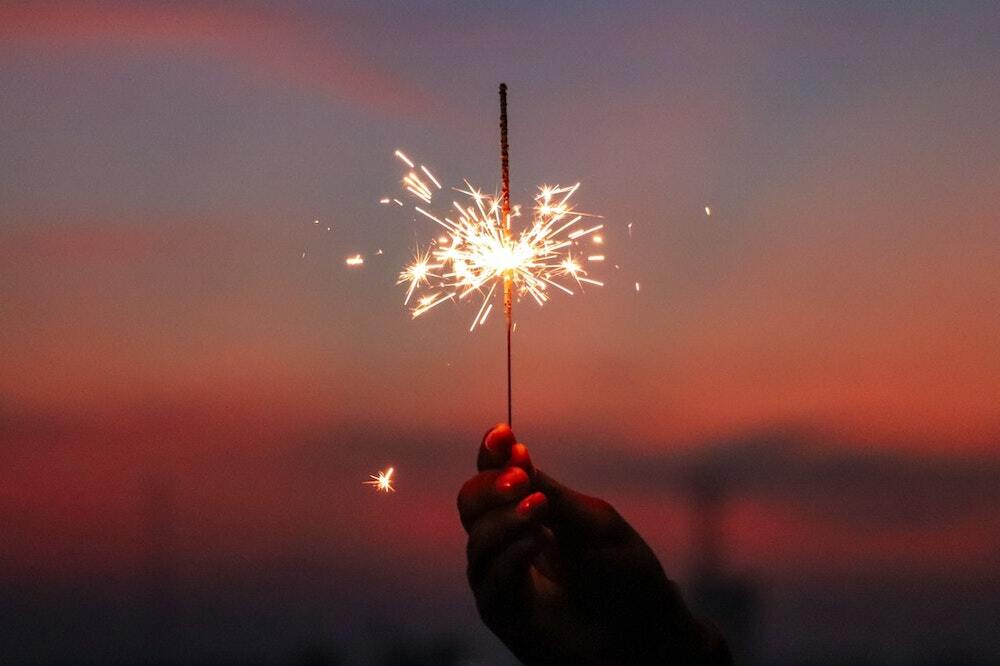 The month begins with an intense New Moon in Scorpio on the 4th in a T-Square opposite Uranus and square Saturn. This is the day before Bonfire Night in the UK when many light fireworks and burn effigies of members of the establishment – it could be an interesting night! Needless to say, be especially careful around bonfires and fireworks around this time.
Mars in Scorpio is conjunct Mercury in Libra and widely conjunct the lunation, and square Saturn, increasing the tension of the T-Square. Mars is happy in his own sign so is likely to be aggressive and powerful, giving you great endurance, but can also be violent and explosive. This energy can be harnessed to make necessary changes but its volatility is difficult to control and trying too hard could back fire.
The pressure from the T-Square will feel extreme and you may want to break free, but try to stop and breathe and count to ten before doing anything drastic. Listen to the calls for balance and reasonableness coming from Mercury and the optimistic voice of Jupiter in Aquarius who wants everybody to be friends. Neptune is also trine the lunation so may be able to pour compassion and understanding over the burning embers.
This lunation is just the start of the tensions as Mercury enters Scorpio on the 5th and moves to conjunct Mars and square Saturn on the 10th. Mars then moves around to oppose Uranus on the 17th, forming an even more extreme T-Square ready for the Full Moon.
The Full Moon in Taurus on the 19th is a partial lunar eclipse that foreshadows the eclipse cycle of 2022 across the Taurus/Scorpio axis. The true North Node doesn't enter Taurus until January, but the energies of November give us a taste of what's to come. The entire bankrupt system is about to fall – it's just a question of when.
There are two T-Squares in the Full Moon configuration. The Sun is conjunct Mercury in Scorpio opposite the Moon in Taurus, all in a T-Square with Jupiter in Aquarius. The Moon is also conjunct the north node in Gemini, while the Sun is conjunct the south node. And Mars in Scorpio is opposite Uranus in a T-Square with Saturn.
This is an incredibly intense and emotional lunation that's likely to feel uncomfortable as Uranus pushes everything to an extreme. The same violent forces are in motion and there may be financial upsets and emotional outbursts. Venus in Capricorn tries to smooth things over and gives practical support to the positive changes you need to make. But she may get swamped by the aggression in the air and shouted down.
Jupiter also boosts your confidence and optimism but in the febrile atmosphere you may go overboard and believe that you can't lose, or that you can do no wrong – with Mars and Uranus picking fights, this could be a dangerous time. But it also contains great potential for a profound transformation, if handled with care.
A few days after the Full Moon the Sun enters Sagittarius and lightens the mood, but then on the 23rd forms an exact conjunction with the true South Node. The Sun is also conjunct Mercury, which enters Sagittarius on the 24th and conjuncts the south node on the 25th. Conjunctions to the south node can indicate a loss or decrease in something, a falling away or letting go. This will occur in the Sagittarius area of your chart and, at best, is an opportunity to release anything that no longer works in that part of your life.
Finally, we have the Mercury superior conjunction with the Sun in Sagittarius on the 29th, marking the end of the retrograde cycle that began in Libra in September. This is the moment when you can see the results of the seeds and intentions you planted at the inferior conjunction in October. As this cycle began in Libra, this period was about re-evaluating your relationships and finances, as well as how your thinking influences the quality of your connection to others.
Your relationships will go through another period of evaluation and change starting in December when Venus goes retrograde in Capricorn. She enters her retrograde shadow on 18 November for a cycle that lasts into 2022. We'll look at that next month.
Here's a breakdown of the month by date:
1 Nov – Mercury trine Jupiter

2 Nov – Mercury square Pluto

4 Nov – New Moon at 12 Scorpio, Sun opposite Uranus

5 Nov – Mercury enters Scorpio, Venus enters Capricorn

6 Nov – Mercury sextile Venus

10 Nov – Mercury conjunct Mars, Mercury square Saturn, and Mars square Saturn

12 Nov – Sun trine Neptune

13 Nov – Mercury opposite Uranus

15 Nov – Sun square Jupiter, Venus square Chiron

16 Nov – Sun sextile Pluto

17 Nov – Mars opposite Uranus

18 Nov – Mercury trine Neptune

19 Nov – Full Moon at 27 Taurus – partial lunar eclipse, Venus trine Uranus

20 Nov – Mercury square Jupiter

21 Nov – Mercury sextile Pluto

22 Nov – Sun enters Sagittarius

23 Nov – Sun conjunct south node

24 Nov – Mercury enters Sagittarius

25 Nov – Mercury conjunct south node

27 Nov – Saturn sextile Chiron

29 Nov – Sun conjunct Mercury – superior conjunction, Mars trine Neptune

30 Nov – Sun trine Chiron, Mercury trine Chiron, Venus sextile Neptune, Sun sextile Saturn, and Mercury sextile Saturn
Note: these dates are for GMT/UT. Check the details for your time zone at Astro-Seek where you can also look at the charts for all the alignments.
More news on the Astro Journal 2022 soon, and we'll look at how the year ends with December next time...
Image: Sparkler
Enjoy this post?

Buy Jessica Davidson a green tea