Astro Journal October 2021
I'm currently writing a book called Astro Journal 2022, a diary to track your growth and awakening through astrology. The plan is to have it ready for Christmas but over the next couple of months I'll be running warm-up posts for October, November and December. More details on the book when I have them. In the meantime, let's dive in to October.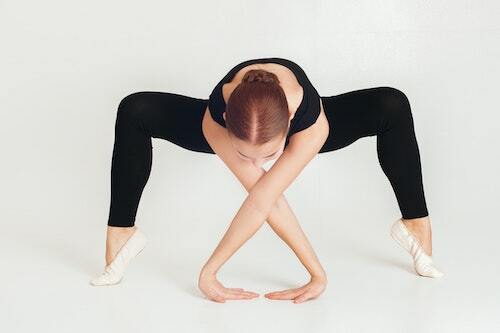 October starts with Pluto in Capricorn, Neptune in Pisces, Uranus in Taurus, Saturn and Jupiter in Aquarius, and Chiron in Aries. And they're all retrograde, along with Mercury who stationed retrograde on 27th September in Libra. Life is feeling stuck for many of us and we're going in circles, but things should begin to change as the month progresses.
Pluto stations direct in the first week, followed by Saturn in the second. Then Mercury and Jupiter station direct on the same day: the 18th. After this, life may get moving again, although it might not pick up until the Full Moon in Aries on 20th.
There's a strong emphasis on Libra for most of the month with the Sun, Mars, and Mercury retrograde, and the New Moon on 6th. The New Moon forms a stellium with Mars, opposes Chiron, and trines Saturn and Jupiter in Aquarius. It's a good time for new beginnings and setting new intentions in the area of the chart in which it falls.
With the conjunction to Mars, you may want to rethink how you assert yourself and go after what you want. Think about your goals and whether they're right for you. Are you doing things in the most effective way? How does the way you assert yourself effect your relationships?
This New Moon may be a good time for starting new projects but with Mars in the mix you might jump the gun and act too fast without thinking things through. The opposition from Chiron could lead to hurtful words or wounding actions, but the trines from Saturn and Jupiter could bring greater discipline and optimism which creates healing. It depends on how you deal with Mars in Libra – whether you're argumentative for the sake of it, or push to create harmony and find a solution that everyone can live with.
Whatever happens, Mercury is still retrograde and shortly after the New Moon forms an inferior conjunction with the Sun in Libra. The same day, Mercury also conjuncts Mars – good for getting your point across but also prone to triggering arguments and fights, so count to ten before you speak!
The inferior conjunction on 9th is a time of inspiration, new ideas and possibilities, good for planting seeds and getting ready for when Mercury turns direct on 18th. With Mercury in Libra, it's helpful to explore how you communicate and relate to others and make connections. The seeds you plant now will bear fruit at the superior conjunction with the Sun at the end of November.
Shortly after Mercury stations direct there's a Full Moon in Aries with the Sun in Libra on 20th. The Sun is conjunct Mars again, with the Moon in opposition, and all square to Pluto in a tense T-Square. Jupiter provides support and release through a trine, but you might be overconfident or overindulge in some way.
This is the peak of the Moon cycle and it brings to the surface inner divisions and tensions between the parts of your life represented by the houses involved. Look at where Pluto is on the arm of the T-Square and see if you can find a way to mitigate it without causing yourself a mischief. You can gain insights into these areas but it'll feel uncomfortable. Stay grounded in your body and breathe – exercise such as yoga will help.
As the month comes to a close, the Sun enters Scorpio on 23rd, followed by Mars on 30th and the Saturn Uranus square starts to get triggered again. This will be an issue if you have fixed planets and/or angles in your chart, especially close to 7 degrees. It's a good time for breaking out of bad habits and patterns that have become too limiting. Expect disruption and surprises, sudden shifts and reversals – and this will continue all through November.
Here's a breakdown of the month by date:
1 Oct – Mercury square Pluto; Mars opposite Chiron

2 Oct – Venus sextile Pluto

3 Oct – Sun opposite Chiron

4 Oct – Mercury trine Jupiter

6 Oct – New Moon at 13 Libra; Pluto stations direct at 24 Capricorn

7 Oct – Venus enters Sagittarius

8 Oct – Sun conjunct Mars 8 Oct

9 Oct – Sun conjunct Mercury retrograde; Mercury conjunct Mars

11 Oct – Venus conjunct South Node; Saturn stations direct at 6 Aquarius

13 Oct – Venus sextile Saturn

15 Oct – Sun trine Jupiter

16 Oct – Venus trine Chiron

17 Oct – Sun square Pluto; Mercury sextile Venus

18 Oct – Mercury stations direct at 10 Libra; Jupiter stations direct at 22 Aquarius

19 Oct – Mars trine Jupiter

20 Oct – Full Moon at 27 Aries

22 Oct – Mars square Pluto

23 Oct – Sun enters Scorpio

27 Oct – Venus square Neptune

28 Oct – Venus sextile Jupiter

30 Oct – Sun square Saturn; Mars enters Scorpio
Note: these dates are for GMT/UT. Check the details for your time zone at Astro-Seek where you can also look at the charts for all the alignments.
We'll grapple with the onslaught coming in November next time...
Enjoy this post?

Buy Jessica Davidson a green tea