Great news for those who hate Amazon but really want to buy one of my books – well now you can! I've opened a Payhip store and all my books are available in PDF and EPUB formats. You can still get a paperback or Kindle version from Amazon if you want, but buying from Payhip is super easy. Here's my store: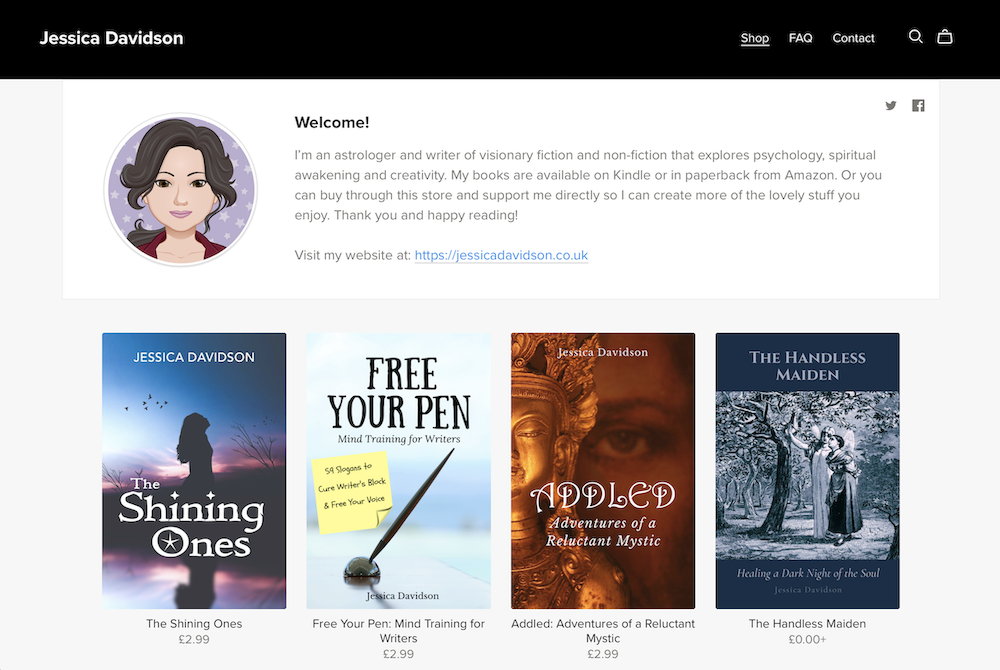 In case you've never come across Payhip before, it's a bit like Buy Me A Coffee in that it allows creative types to sell digital downloads and it's great for selling eBooks and other stuff. They take a small fee in exchange for handling payments and delivering files, and they deal with VAT for the EU which makes it easier for me to sell you lovely books! You can find my store here: https://payhip.com/JesDavidson
Simply choose what you want and add it to your cart, or click 'Buy Now' to get one thing and checkout when you're ready. You'll be asked for your email address so you can get the downloads, but after paying you can also download your books from a link on screen. There may be a choice of files and you can download one or all of them. Don't panic if you miss the download screen on Payhip because you'll also get an email with the links.
If you want to know when a new book is available in the store, tick the 'Send me product updates and offers via email' when you buy one of my books, and I'll keep you up to date! There are more answers to questions you might have on my Payhip FAQ page here, and if you have any problems, you can contact me via that site too.
In other news, the Astro Journal 2022 is on its way. In fact, Amazon has been far too efficient and the intrepid among you could probably find the paperback right now! I wasn't expecting it to be finished so quickly and was aiming for the end of the month – deliberately avoiding the unpredictable transits we're currently enjoying. 
Right now, I'm busy finishing the Kindle and other formats for Payhip, and the book will officially launch on 27 November. But my lovely Buy Me A Coffee followers will get it early – stay tuned! I've also created a printable planner to be used alongside the digital versions of the Astro Journal – available now in my Payhip store here. It's free!