Can we live with "Just Enough"?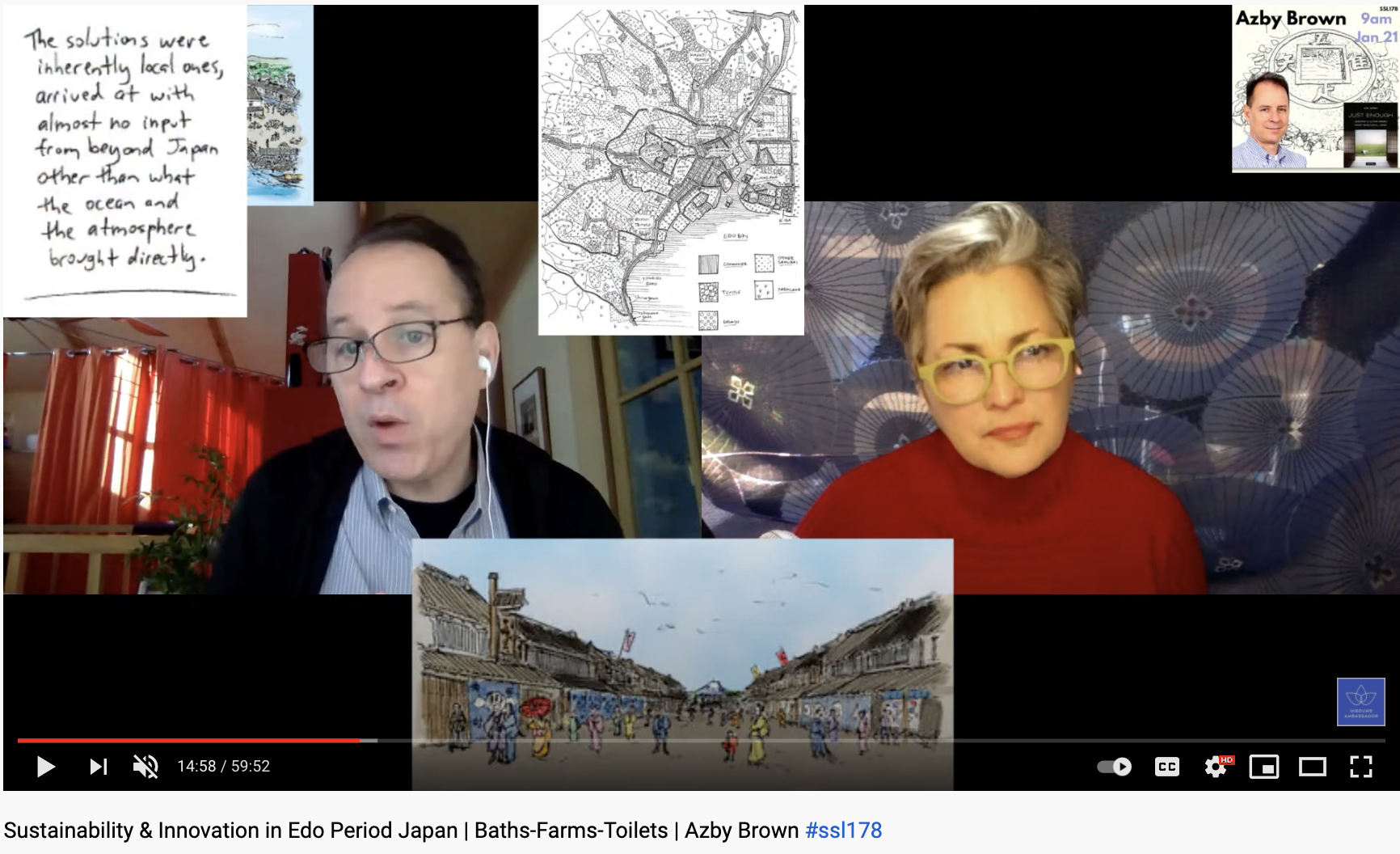 Yesterday was a great talk with author, researcher, and talented artist Azby Brown who wrote the book "Just Enough" in 2010. So many of the topics are still very relevant today, even more than 10 years later. Azby spent many years studying the Edo period in Japan's history and offered up so many insights into the success and innovation during that Edo-Jidai era.
It was a period in Japanese history when they were able to innovate with low-tech solutions to environmental problems that made their lives more sustainable. During that period, they looked to local solutions to recover from environmental destruction. Many parallels to our current situation we are facing on a global scale.
There are so many great philosophies and examples we talked about from innovative farming techniques, a value system for human waste and the multiple positive knock-on effects of Sento public bath houses. I have put jump titles below, so you can jump to topics you are interested in hearing about.
Azby Brown is also a talented illustrator artist and the video features his drawings of the main concepts described in the book. I'd love to hear your comments and questions from our discussion.
Azby's Official Website: https://azbybrown.com/ | Listen to the Audio Podcast Version
Enjoy this post?

Buy jjwalsh a coffee