Feb Week 2: Three Great Guests + Fab Workshop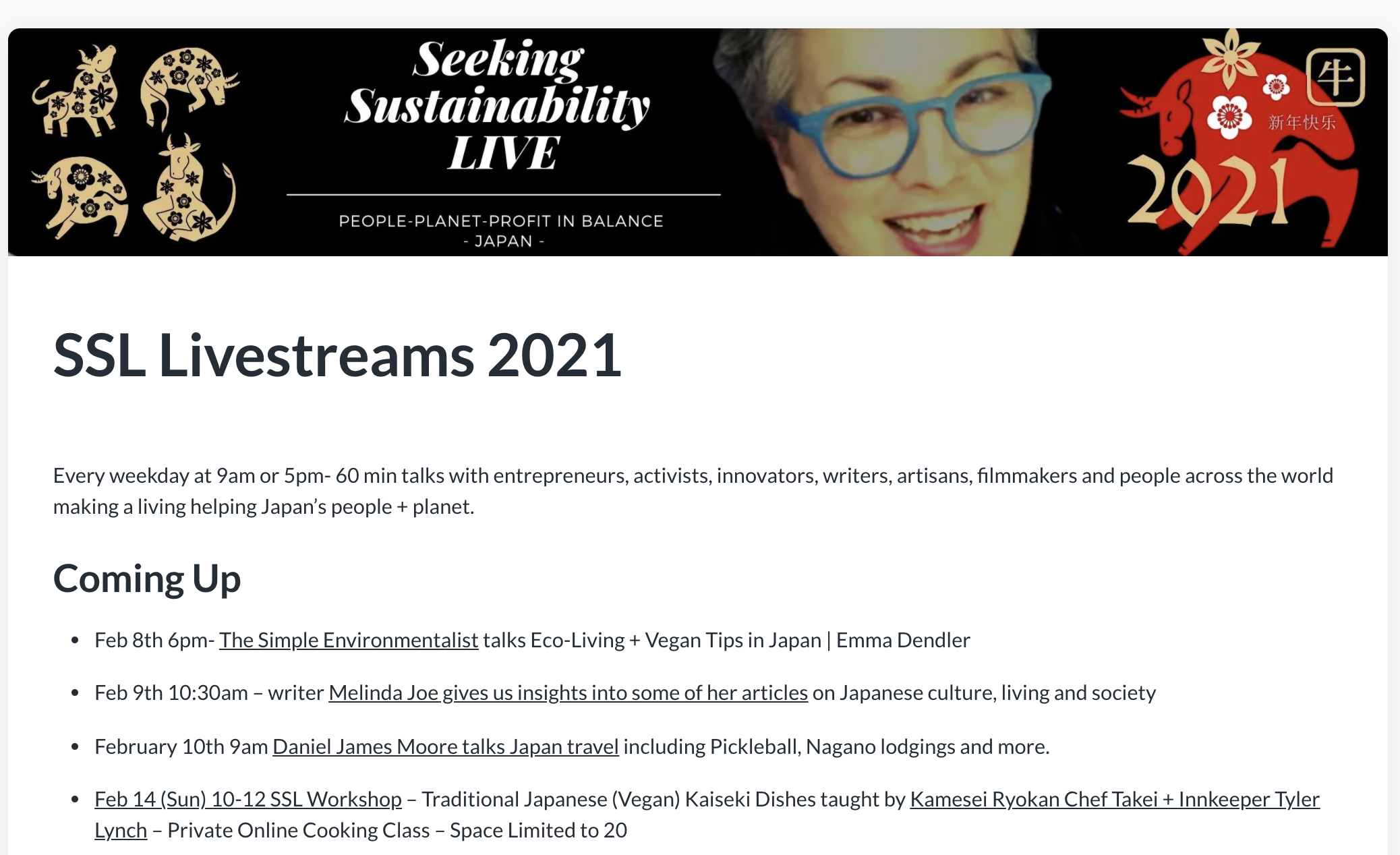 Coming up next week- the second week in February, we have three great guest interviews in the #seekingsustainabilitylive talkshow and a fabulous Valentine's Day Online Cooking Class Workshop
Monday 6pm with Emma Dendler @emmadendler The Simple Environmentalist YouTuber to talk about her Eco-Life in Japan hacks and tips as well as insights on being a vegan in Japan- is it possible?!
Tuesday 10:30 talking with author, writer Melinda Joe @MelindaJoe about her stories of culture, society and her passion for Japanese food-culture in particular.
Daniel James Moore will talk about travel, lodgings, and trying to establish the sport of Pickelball in Japan
2/14 Spaces still available to book your place on the next #SSLWorkshop - this time with a Japanese Ryokan Inn Chef in Nagano: #vegan #ValentinesDay #Kaiseki #onlinecookingclass Book your spot! #sslworksop
Enjoy this post?

Buy jjwalsh a coffee