Interesting Live SSL Talks Coming Up #SaveTheDate
Hope you had a great Golden Week Holiday in Japan!
The Seeking Sustainability Live (SSL) talkshow is starting up again this week Friday!
Here's the first half of MAY's schedule: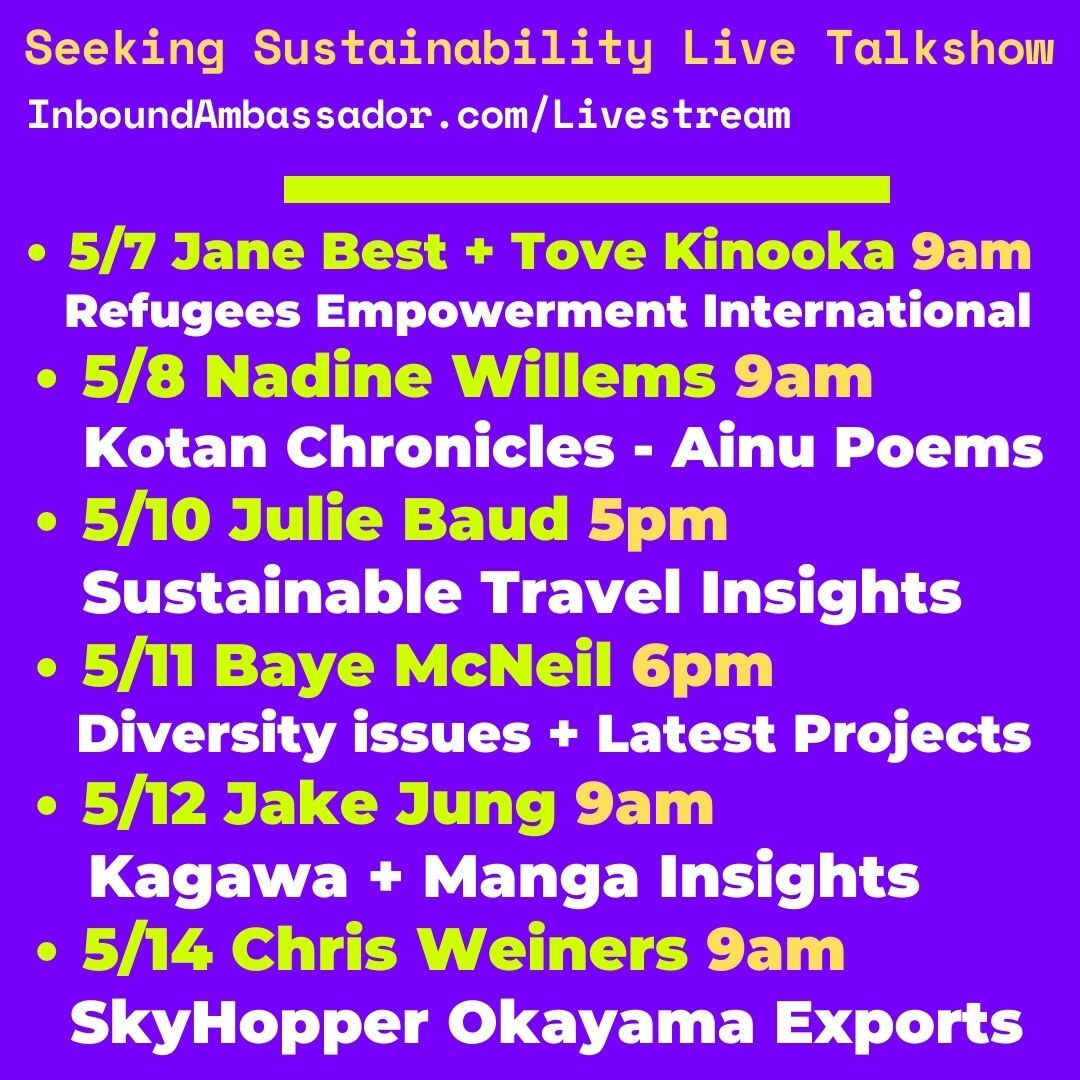 #tokyo #ainu #heritage #culture #travel #diversity #okayama #kagawa #manga #refugees #japan #interview #talkshow #live #sustainable #innovation #socialequity #peopleplanetprofit #sustainability
Enjoy this post?

Buy jjwalsh a coffee