Livestream Collab, Travel, Peace, Typhoon Hunting & a Stunning Incinerator
Last Friday, I did a lovely collaboration with livestream tour guide Louise Poppy in New Zealand, walking through her local community gardens in Auckland, and then the next day, she joined me as I walked through traditional Japanese gardens near the airport in Hiroshima. Listen here.
These gardens were only built just 25 years ago according to the staff, but includes a lot of trees and forested areas that were there long before. The gardens were created to add appeal to customers flying in and out of the adjacent Hiroshima airport. A great idea to build a calm, nature-based, culturally rich attraction that both domestic and international travelers can enjoy.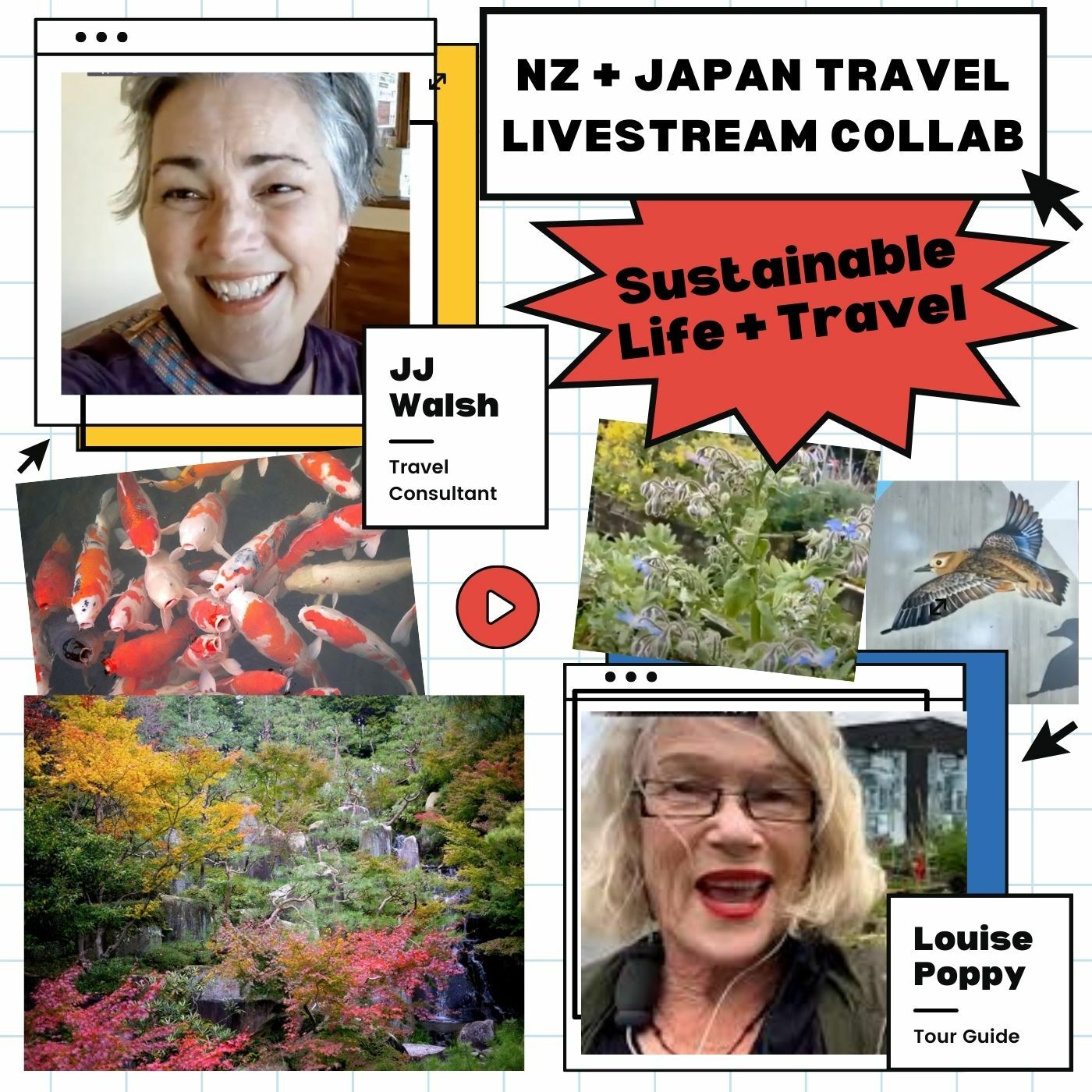 Aren't these blue sky early autumn days gorgeous? I've also been working on my own small garden and sharing some of the cute critters I find on social media. This guy really likes the carrot greens.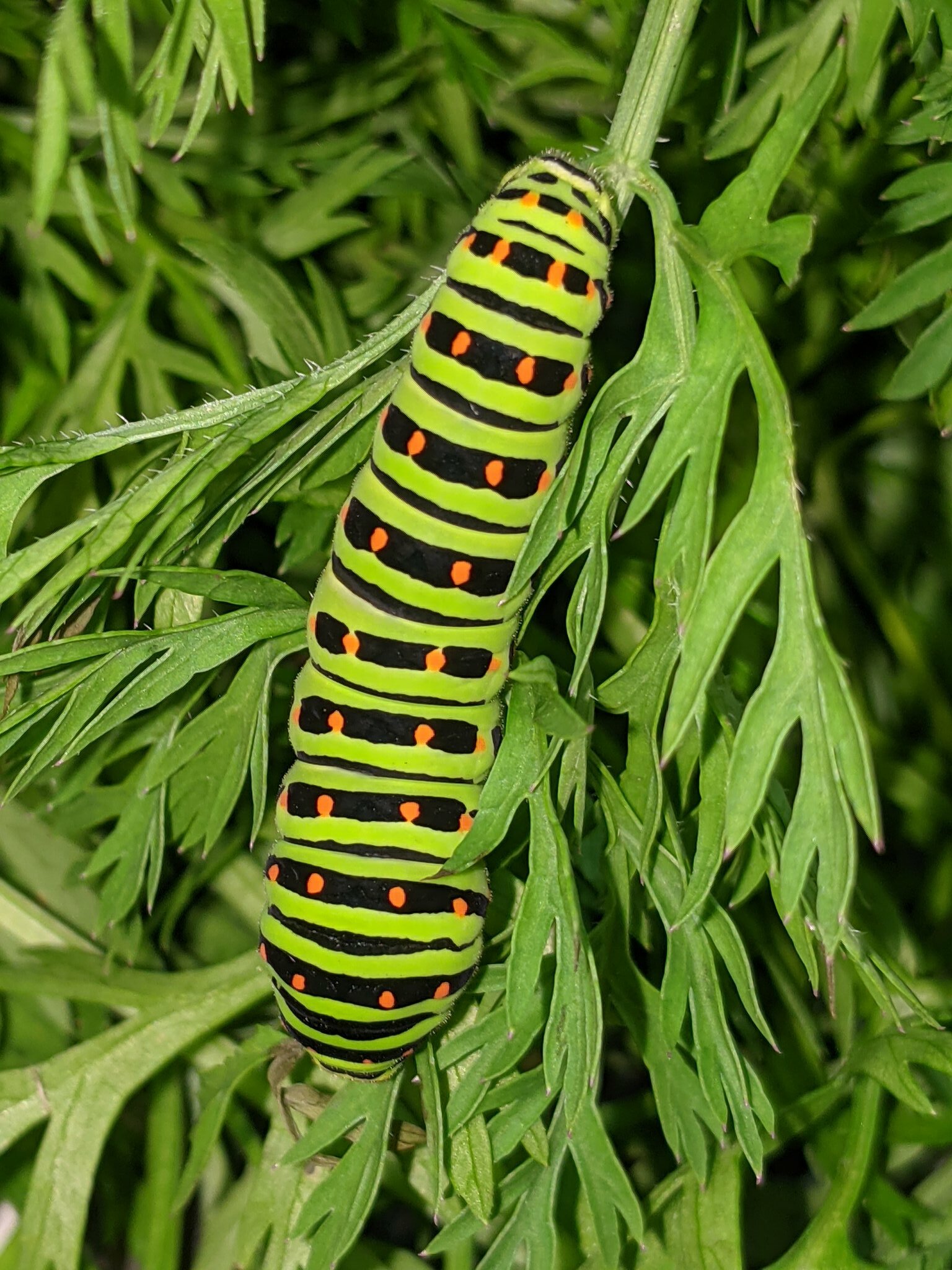 One day as I was in central Hiroshima, so had to share a view of the Hiroshima Gates of Peace as I walked through over the weekend. The gates are also illuminated at night and peace is written in many different languages embedded in the design.
I did a longer walk and talk through Peace Park - such a beautiful day to take in the beautiful design of the park and appreciate peace.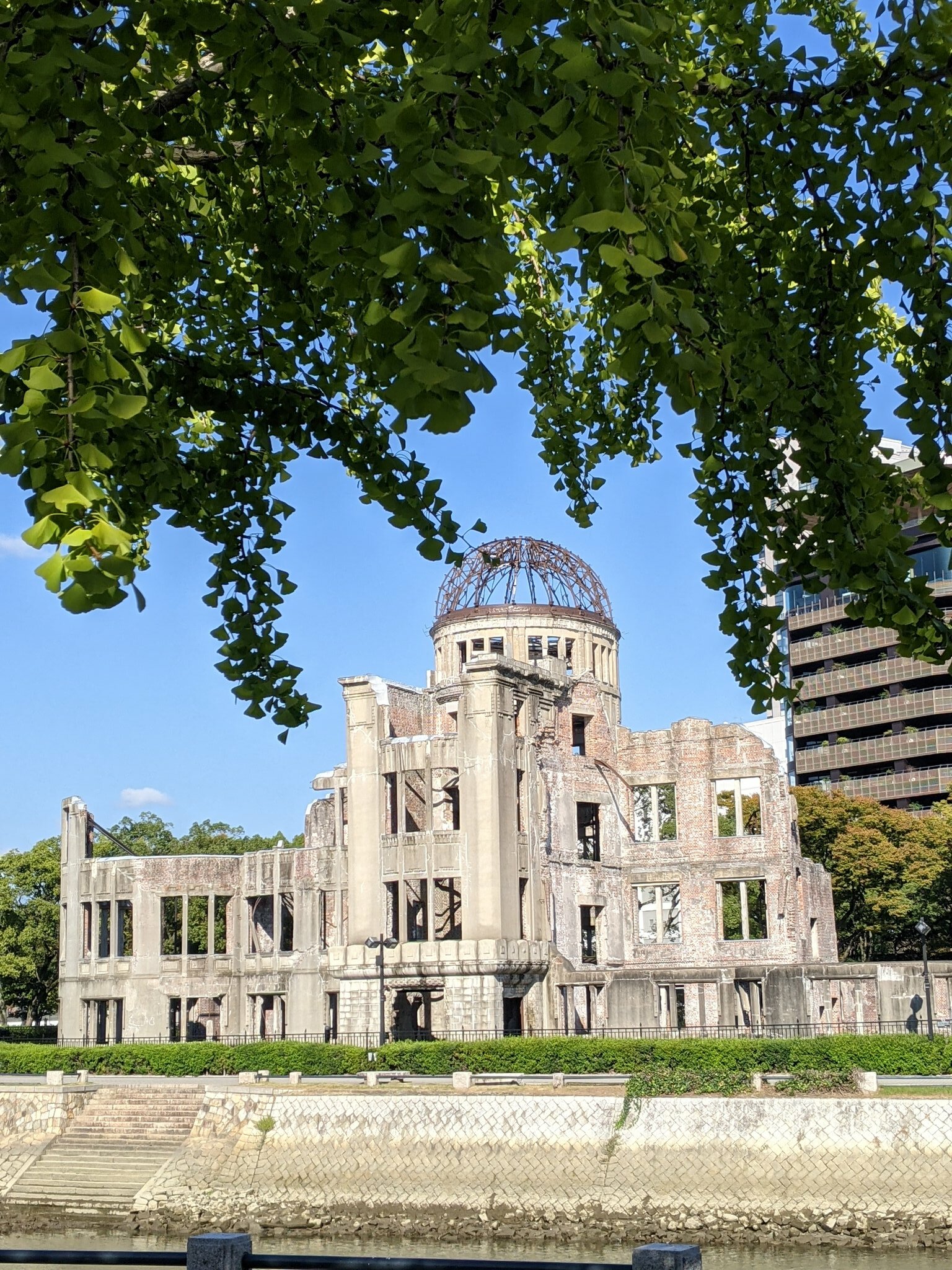 On Monday, I wrote down some ideas in a Medium Blog of how we can take the sustainable models of traditional Japanese luxury in dining and service and apply it to all other businesses as we are seeking sustainable strategies.
On Travel Tuesday, I remembered fun travels we have had to Hiroshima prefecture's Fukuyama area where the kids love the outdoor parks, and the famous town of Tomonoura is, you can do a 3-fer by then going up into the mountains a little to the nostalgic-charm of the Miroku-no-sato amusement park. #TravelTuesday #Fukuyama #Hiroshima Listen on CaptivateFM
James Reynolds, the Typhoon hunter, talked about traveling across Japan and Asia to document extreme weather and volcano eruptions for a worldwide audience. What James does is an important part of how we watch what is happening to our changing earth due to the climate emergency we are in now. Listen here.
As a sure sign that despite the warm weather, it is indeed autumn in Japan, I saw some local farmers at work in our neighborhood rice paddies this week- still warm, so you can see he is wearing a fan-embedded jacket and sitting under an umbrella on his mini-harvester.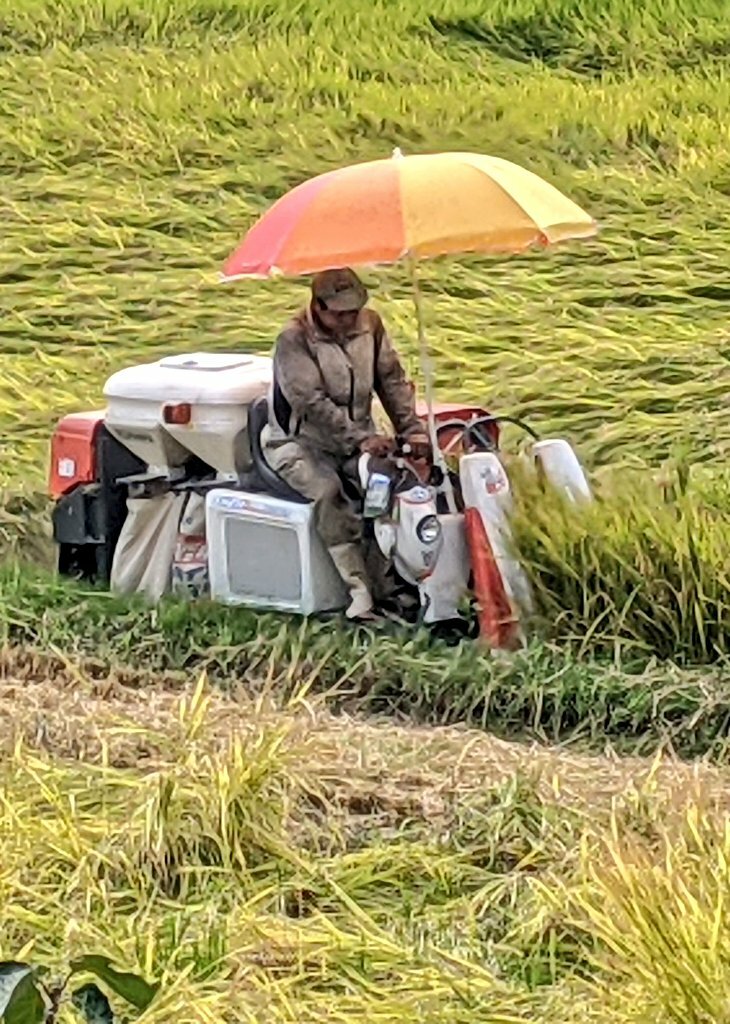 On the 7th, I had a chance to talk with female founders Aki and Lillian as they told stories of the producers and growers of the traditional Japanese products in their selection of Shojin-Ryori plant-based foods and ingredients in this month's Kokoro Care Package.
I am not only impressed by the high-quality ingredients which are GMO-free, organic and preserving Japanese traditions and culture as well as rural area livelihoods– but I am also impressed by the beautiful social media posts, amazing detailed mini-magazine about all the products, and the plastic-free packaging of the box. Listen here.
I had an interview on Hiroshima's RCC Radio about sustainable strategies for residents and business owners- such a good reminder that I need to improve my Japanese (eeek- even after 30 years!).
They had such a cool old 1950's Radio machine in their lobby I was looking at before the show. Look how fragile those giant old glass bulbs are and you can see the Mazda logo in red on the right side of the picture here.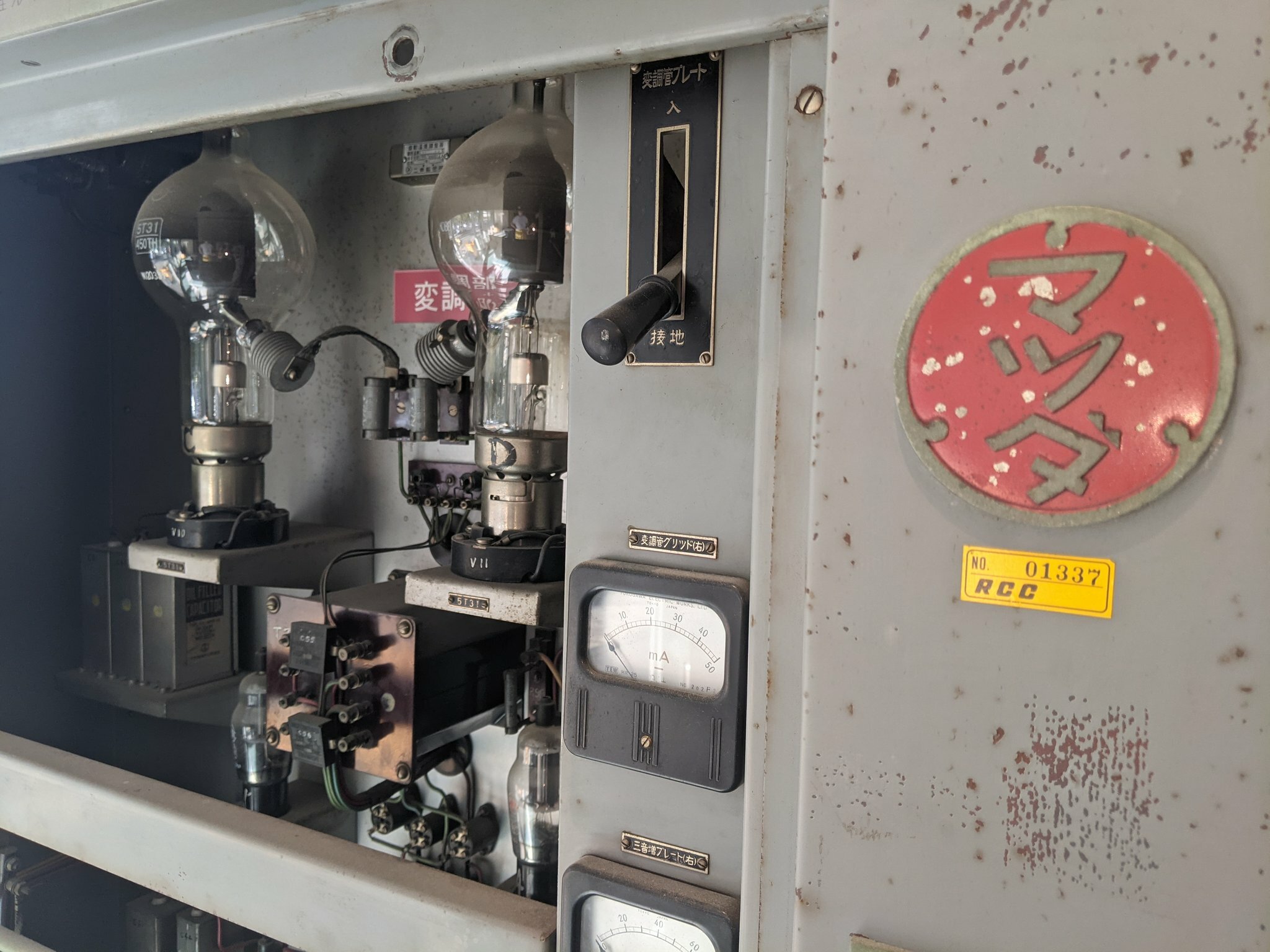 Thanks to a reminder from a great photographer, Kim Bardoel, I interviewed last week about trips around Hiroshima– I made a visit on a gorgeous blue sky day to Hiroshima city's Naka Garbage Incineration Facility. It is such a beautifully designed facility by Japanese architect Yoshio Taniguchi, that attracts families and visitors to enjoy the space while learning about what happens to their trash.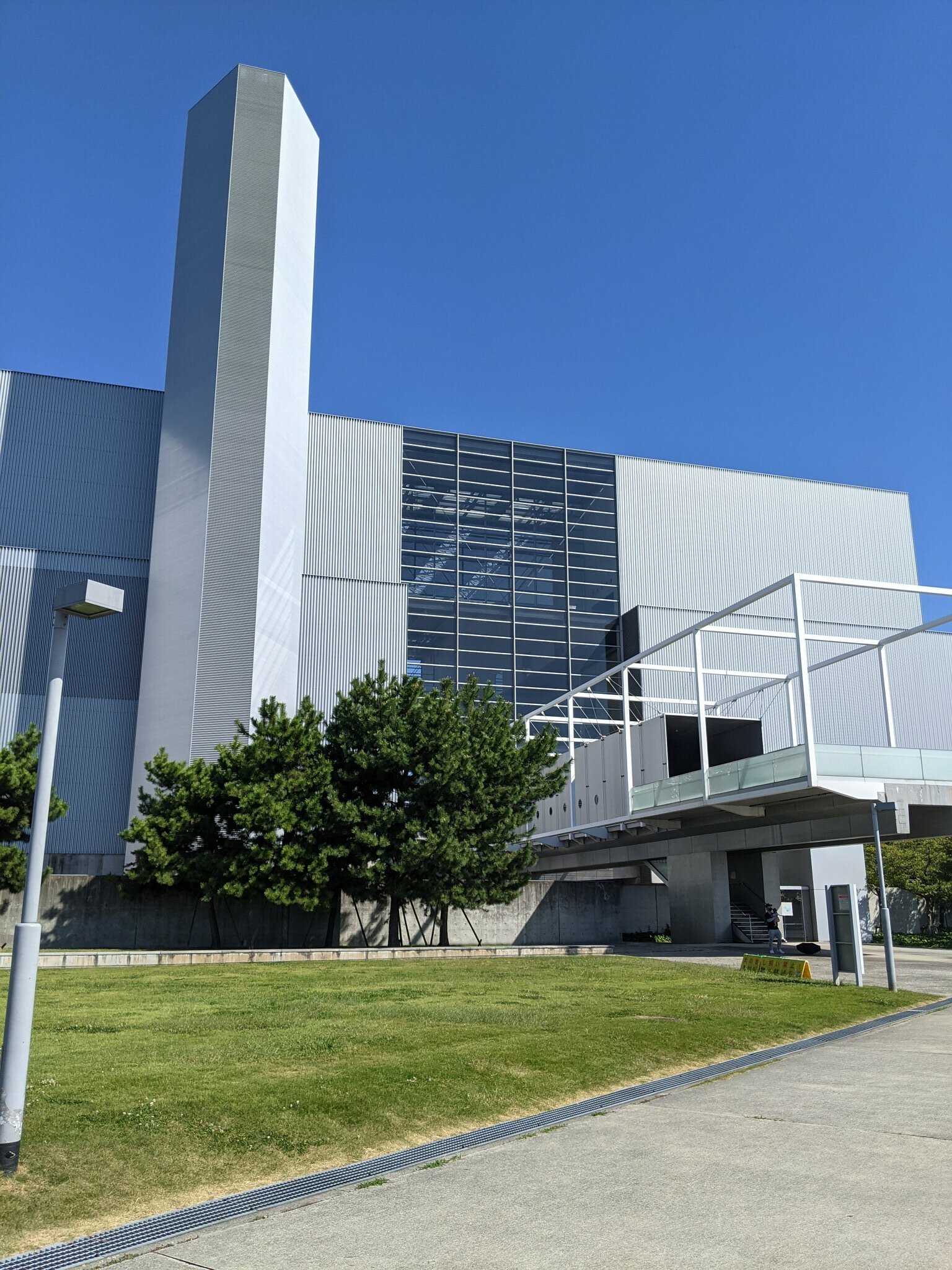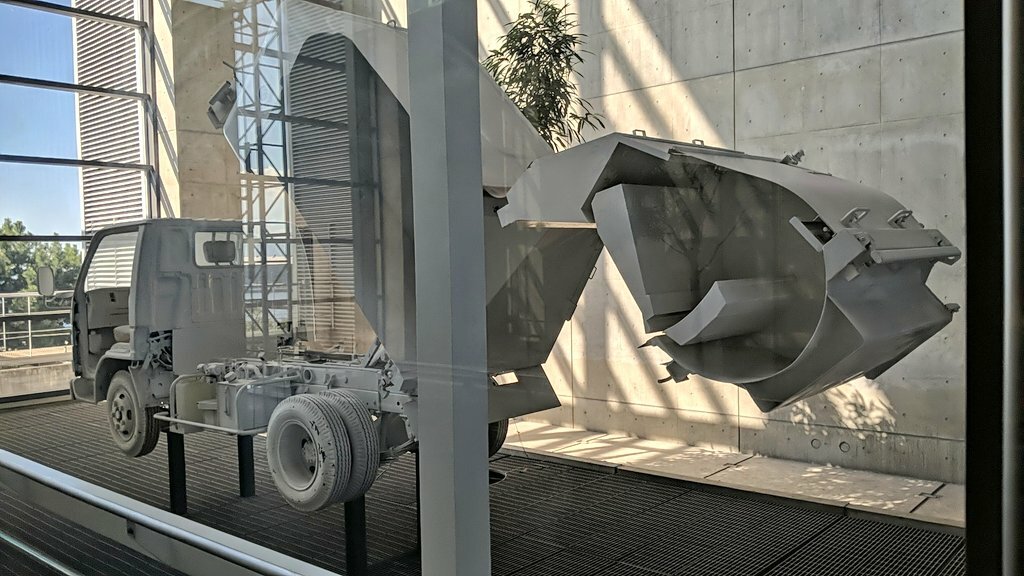 I'd love to see more education here about the need to buy and throw away less, a discussion with kids of how to do that (so many kids love the information buttons inside), and encourage visitors to compost, reduce and reuse instead of just waste (or even recycle) if possible.
It is wonderful to see such an appealing and transparent garbage incineration facility to raise awareness and interest- seriously put it on your list of sights to see next time you are in Hiroshima!
Enjoy this post?

Buy jjwalsh a coffee