Spotify Dedup now in Dutch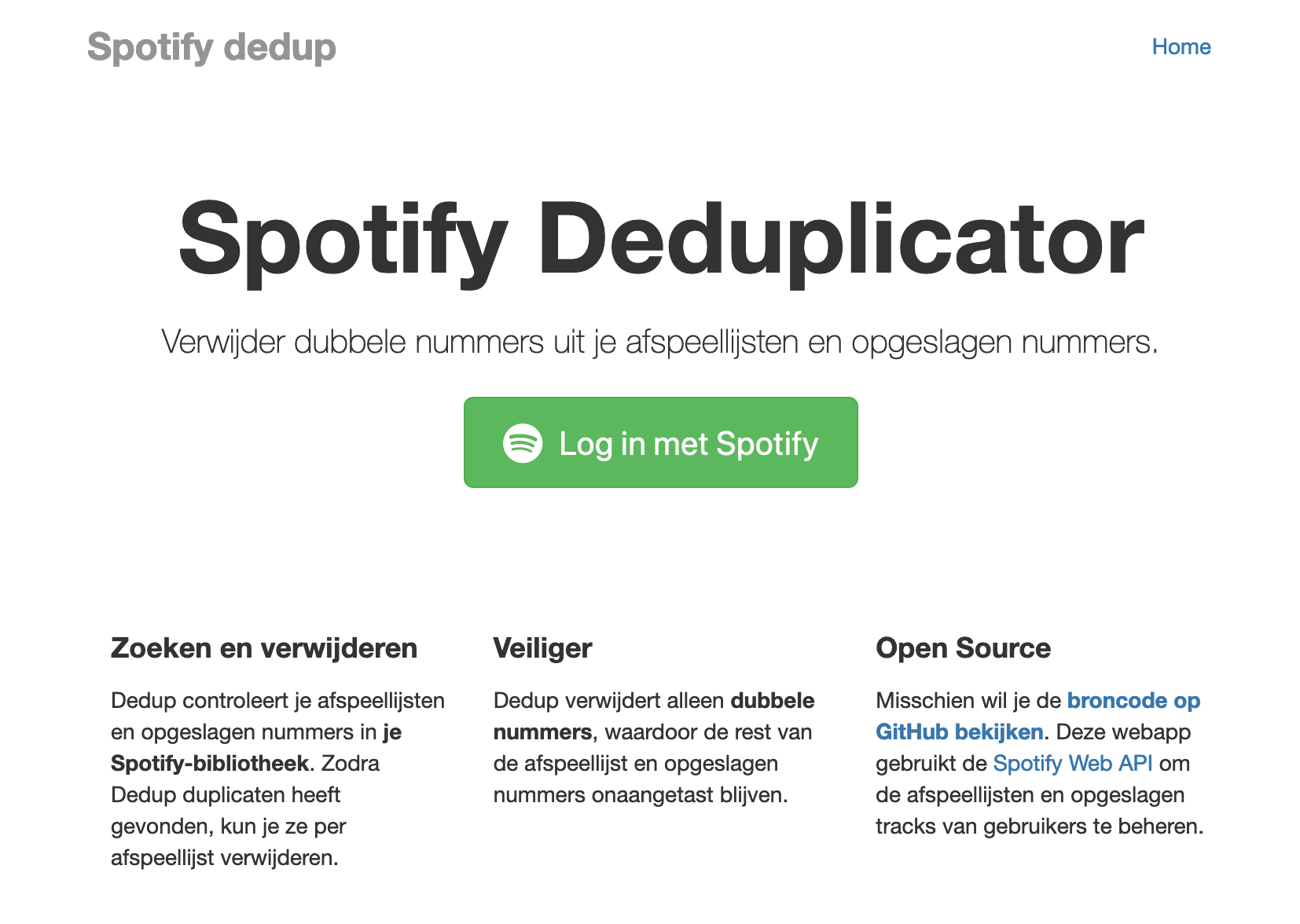 Thanks to Paul, Dedup is now available in Dutch. Paul supported the project through Buy Me a Coffee and was very kind to suggest to contribute with a translation to Dutch: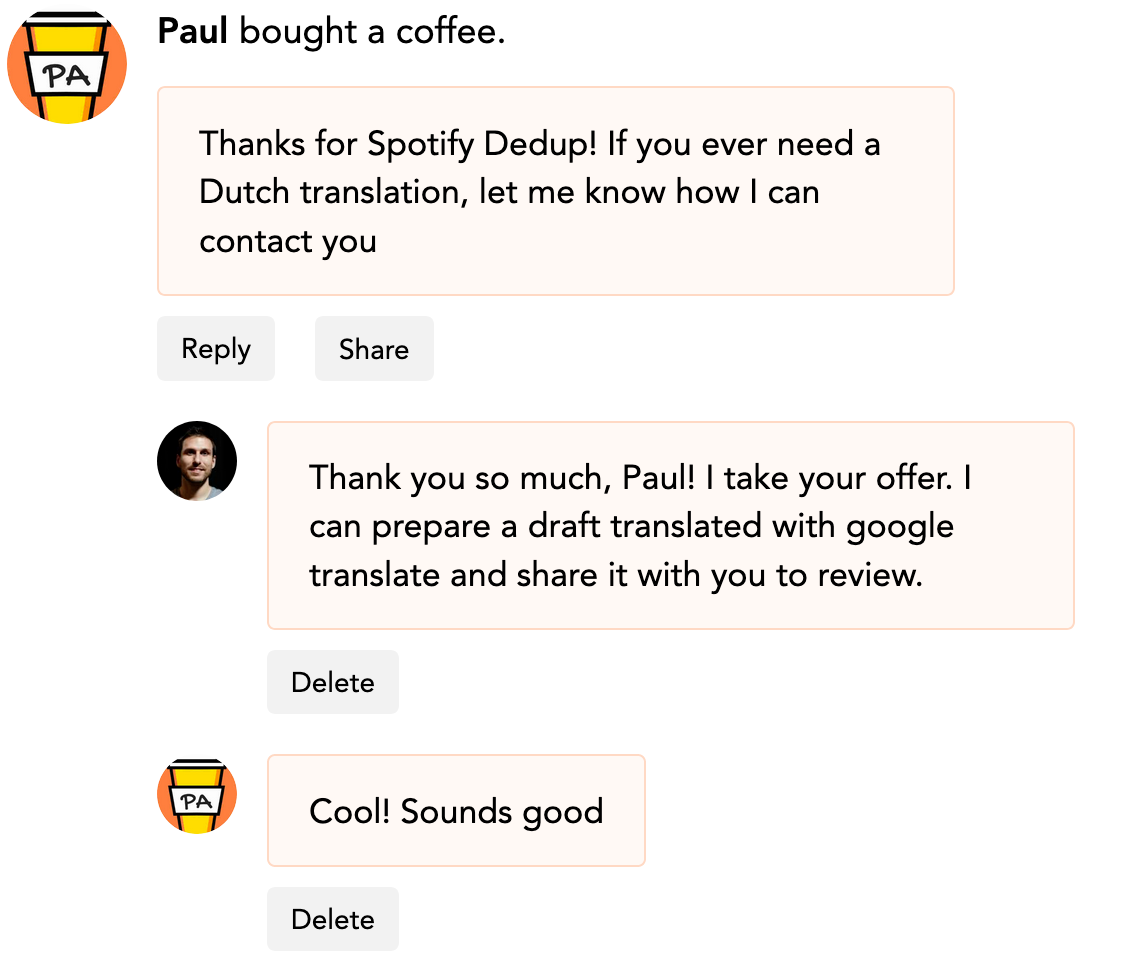 I'm grateful to Paul for being so helpful and 2x contributing to the project.
Do you miss support for your language in Spotify Dedup? Feel free to drop me a line!
Enjoy this post?

Buy Jose M. Perez a coffee