April Idea Bounce is THIS SATURDAY!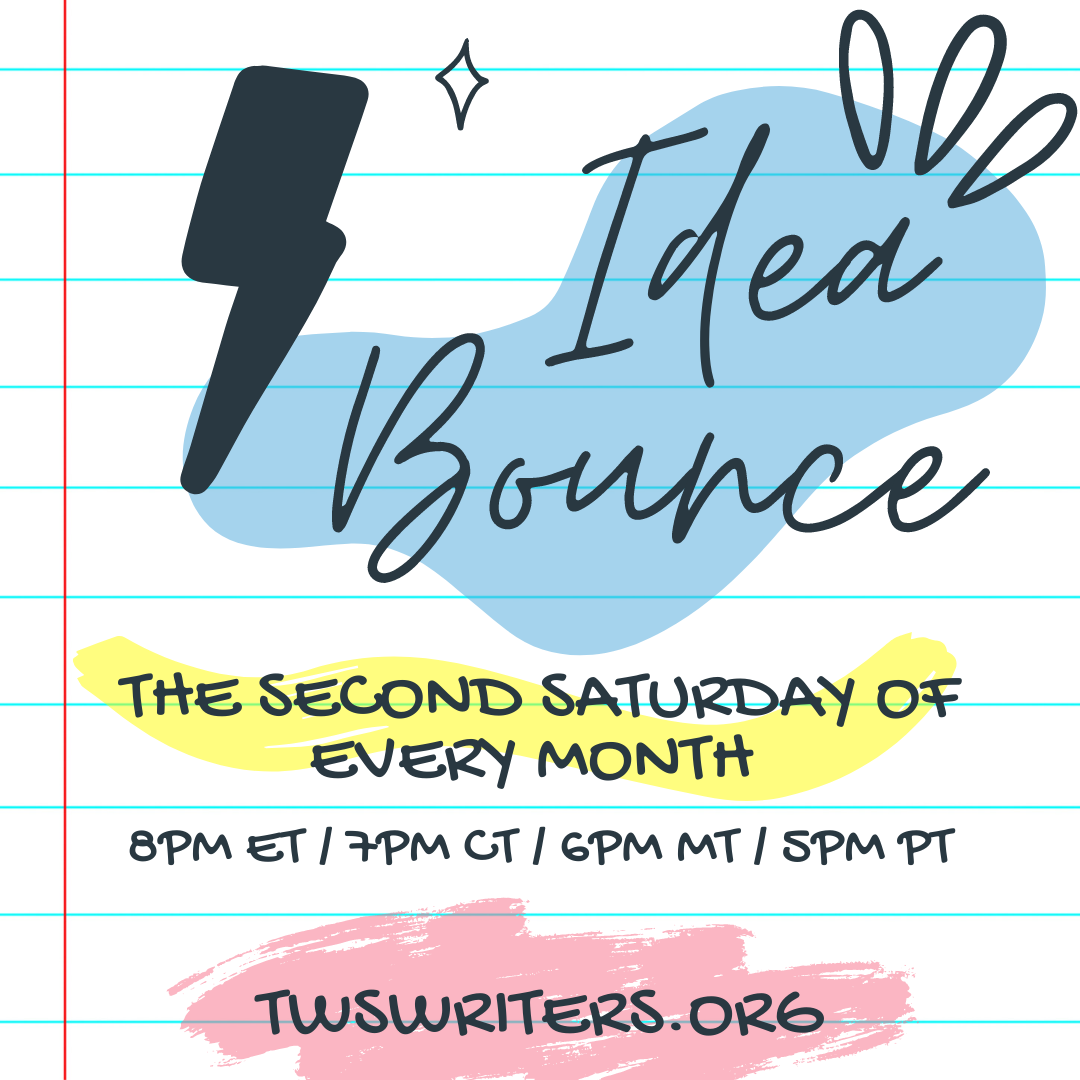 The Idea Bounce happens on the second Saturday of the month at 8 PM ET / 7 PM CT / 6 PM MT / 5 PM PT. During the Idea Bounce we each take turns explaining our new idea or a place where we're stuck on our manuscript, then our fellow workshoppers help us to flesh the idea out. This event is meant to poke holes in our plot that we might not be thinking about. After everyone has had their say, we host a write-in.
This event is available to verified members only (those who have signed the workshop NDA).
If you're not already a member or are looking to become one, check out TWSwriters.org for information on free and paid membership.
Enjoy this post?

Buy jmtuckerman a coffee